Beer Review – Deschutes Brewery HandUp IPA
|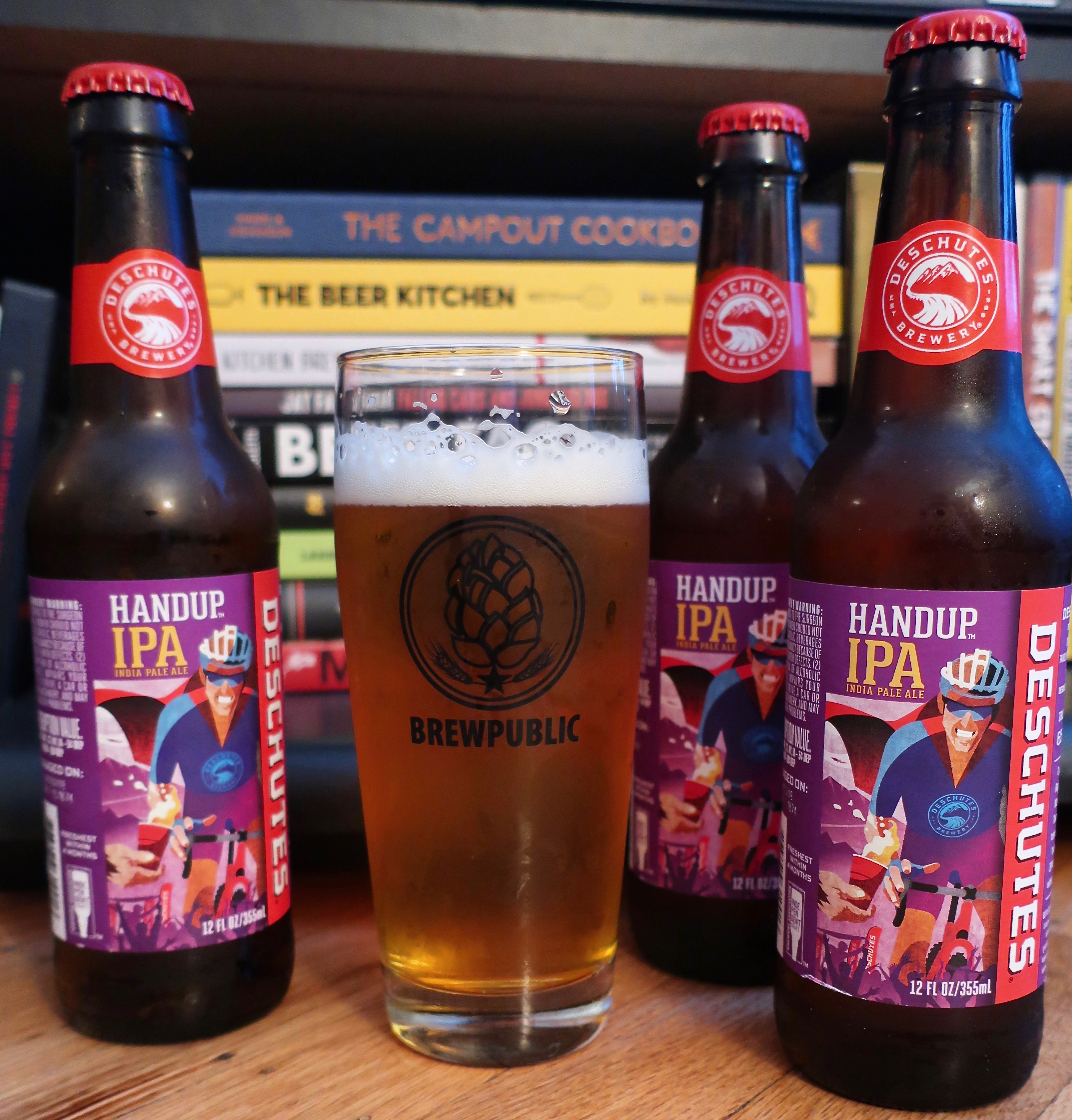 A new IPA has joined the year-round lineup from Deschutes Brewery. The Bend based brewer has released HandUp IPA, an American-style IPA that will delight fans of IPAs of yore at 6.5% ABV and 65 IBUs.
With so many Hazy IPAs continually entering the marketplace each week it's a bit refreshing to see a traditional American-style IPA enter the lineup of a well-established brewery. HandUp IPA is brewed with a bit of hop dankness that will please palates for fans of non-hazy IPAs.
HandUp IPA was brewed to honor Deschutes Brewery's cyclocross roots and co-owner and cycling enthusiast Colby Nightingale whom passed away after battling pancreatic cancer this past fall. The beer label for HandUp IPA pays homage to Nightingale, the former Deschutes Cyclocross team captain.
"One dollar per barrel from all nationwide HandUp IPA sales will be donated to non-profit organizations that support pancreatic cancer research," Deschutes President and CEO Michael LaLonde said in a statement. "Colby's passion for the cyclocross community was undeniable and honoring his legacy by giving back to cancer research is something the entire Deschutes family is very passionate about."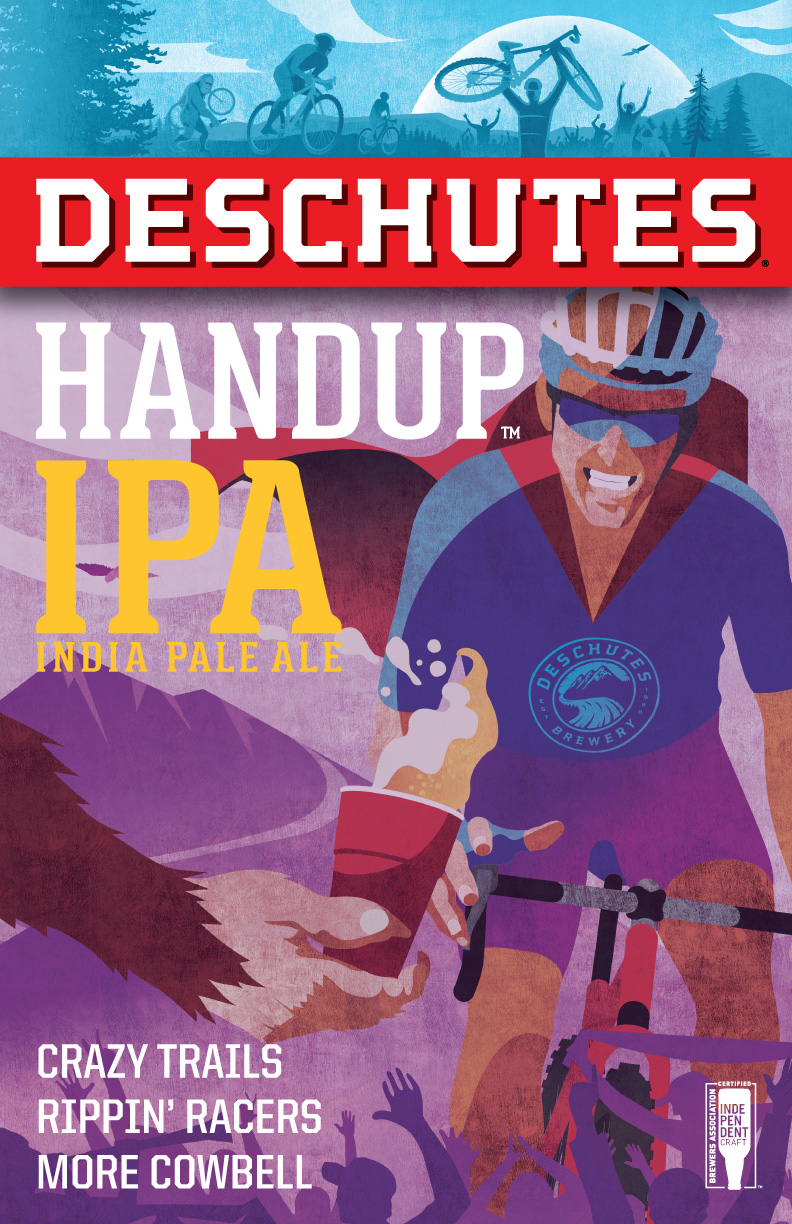 HandUp IPA is brewed with 2 Row, Munich, and Crystal Malts and Amarillo, Azacca, and Centennial Hops. Incorporating the trendy Azacca hops allows for a bit more fruitiness to shine through without the grittiness that can be associated with a Hazy IPA. Aromas of almost fresh hop qualities comes forth from the glass upon first evaluation. This is followed by citrus and tropical notes. And with a malt bill that is light in character, this allows for a perfect IPA that can be enjoyed throughout the drinking session.
To celebrate the release of HandUp IPA, Deschutes Brewery will host the annual 2-day Cross Crusade races on the brewery campus in Bend accompanies by a 2-night Halloween party during the last weekend in October.
To assist in locating HandUp IPA, check out the Deschutes Brewery Beer Finder by clicking HERE.