Buoy Beer To Release Love, Lost At Sea 2018 On Valentine's Day
|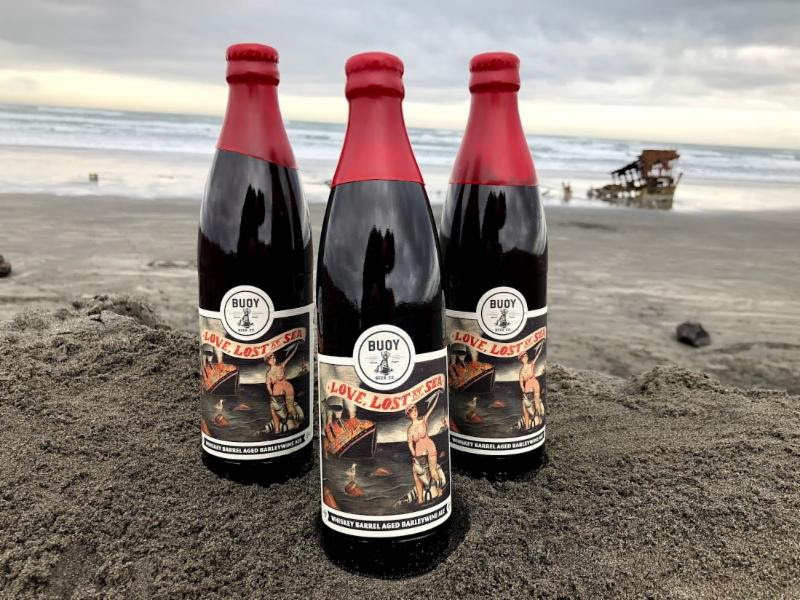 ASTORIA OREGON – Buoy Beer Company will release their first packaged specialty beer in February 2018. Love, Lost At Sea 2018 is an American Barleywine aged in Bull Run whiskey barrels for 5 months. This is the first release of the Small Batch Series, a line-up of limited release beers bottled in 500ml bottles each illustrating the creativity of our team of brewers. The label artwork was created by Kyler Martz, an artist from Seattle.
Love, Lost At Sea is the confluence of beginnings for Buoy Beer Company. Not only is it the first bottle release of the Small Batch Series, it's also the official launch of our barrel program – the River Barrel Project. Buoy Beer's construction last winter provided the space to start collecting and filling barrels. This program will continue to grow throughout 2018. Next year's Barleywine release was brewed last month and will spend 12 months in the barrel room.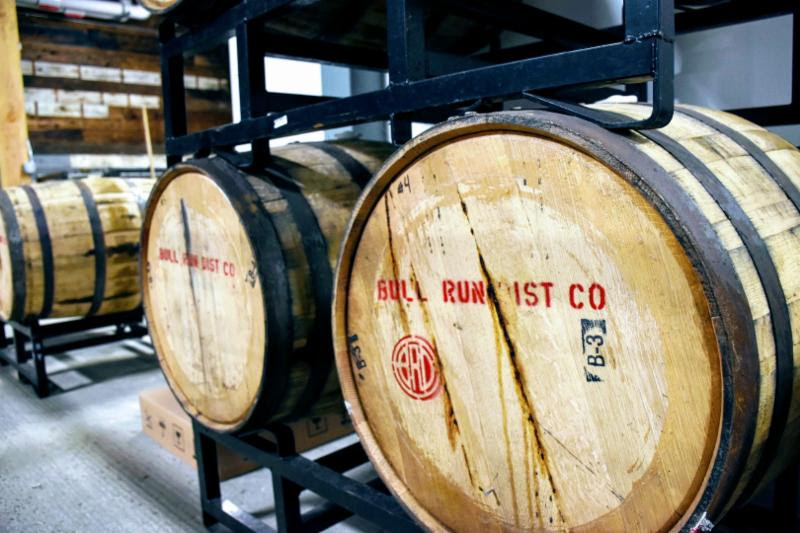 "Our brewers have been brewing Small Batch beers on our 3BBL Taproom Brewhouse since we opened in 2014, usually filling half our draft list in the restaurant." explains President David Kroening. "As the brewery has been growing with the addition of 100BBL tanks for our core beers, that has opened up the opportunity to brew larger batches of our specialty beers. It's been an exciting evolution."
Two types of heirloom British pale malt, along with a deft hand of British Crystal, Chocolate and special roast malts lay the foundation for this ruby colored ale. Deep layers of toffee, figs, graham cracker, burnt toast, and brown sugar drift between a smooth yet lingering alcohol warmth. Love, Lost at Sea Barleywine inevitably tips toward the realm of luscious malt flavor, while straddling the line of balance between malt and hops. 11.8% ABV * 70 IBU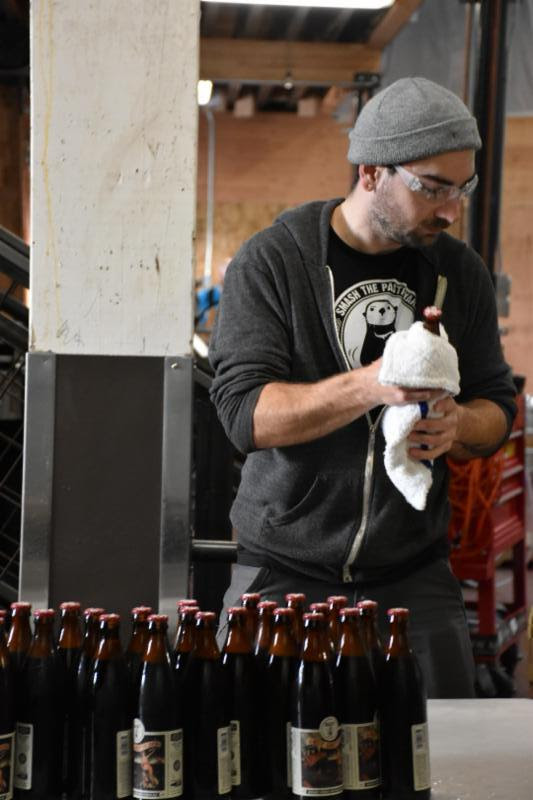 "Barleywine is life," states lead brewer, Austen Conn. "Layers of complexity begin with the original brew, then builds through aging and blending. Each barrel has its own flavors to impart on the beer, the final blending is an important piece to truly craft the beer."
Love, Lost At Sea will be available in 500ml bottles distributed sparsely throughout Oregon and on draft only at Buoy Beer Company. Release date is Valentine's Day 2018 at Buoy Beer Company. Portland release will occur at Belmont Station on February 28th. Eugene release will occur at The Bier Stein on March 2nd.