Cascade Brewing Releases Tropical Grasslands in 12oz Cans
|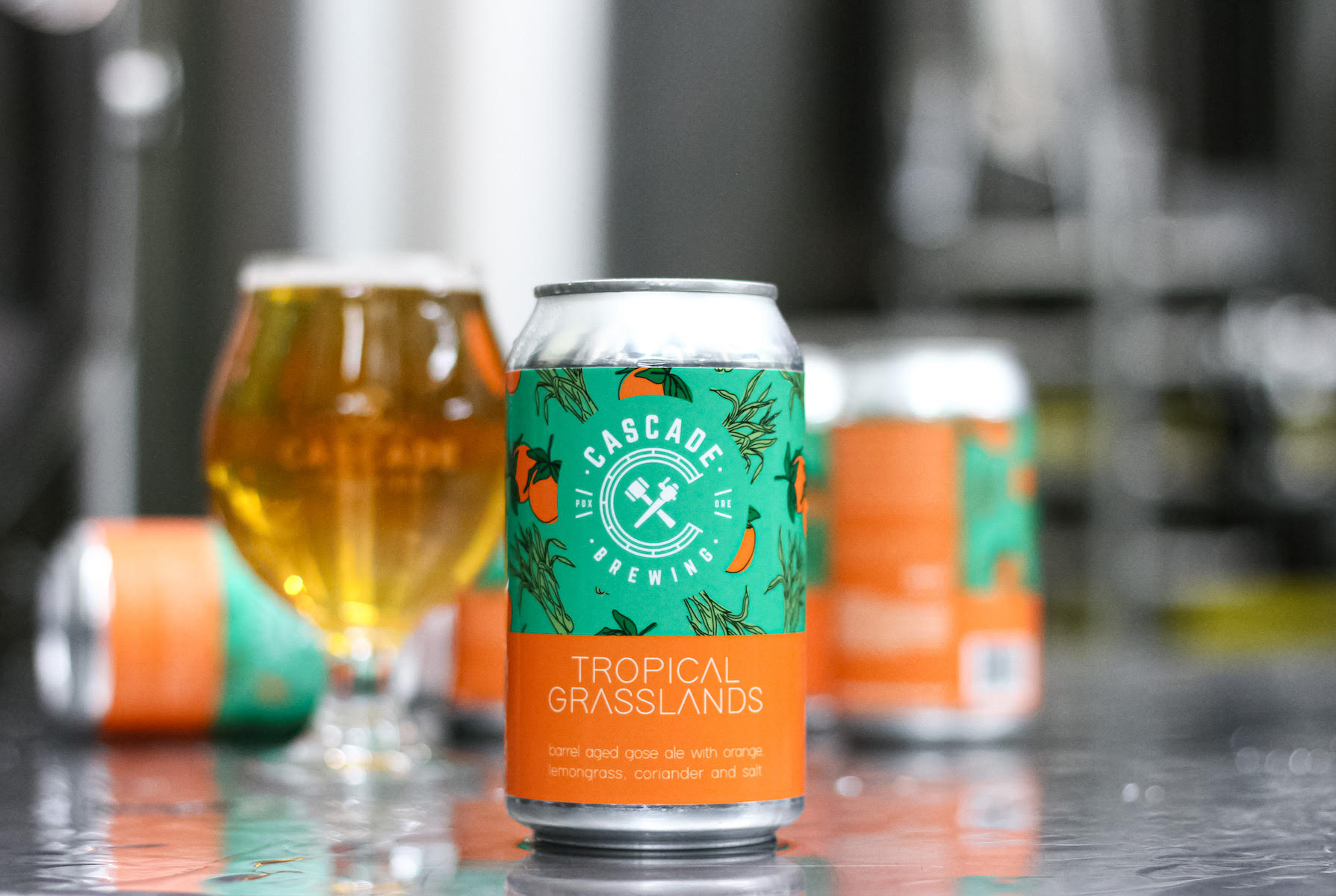 For its first can release, Cascade Brewing has released Tropical Grasslands, a Barrel-Aged Gose-style ale, available in single serve 12oz cans at both Cascade Brewing outlets in Portland. Four packs of the beer will also make its way into distribution in Oregon, Washington, California, and Idaho.
With the brewery's larger format bottles at a higher price point on a shelf that has seen many other entries over the past few years, the 20+ year old brewery has finally entered the smaller, more accessible package format of 12oz cans. For this run of Tropical Grasslands, Cascade ended up canning the entire run, therefore the beer will not be available on draft.
Tropical Grasslands is described by the brewery as a Gose-style ale aged in oak barrels for up to 10 months then infused with fresh orange zest, fresh lemongrass, ground coriander and Oregon Coast sea salt that sits at 5% ABV.
"Tropical Grasslands is the first in a new series of canned sours that are designed to be crisp, easy-drinking sours with clean and complex flavors," said Kevin Martin, director of brewery operations for Cascade Brewing, in a statement. "With soft acidity and fresh flavors, this canned series will be a great gateway sour for those new to sour beer, and will also appeal to the sour beer connoisseur looking for a softer approach to the style."
One thing to note, Cascade Brewing wants to make it known that its new canned sour beers are encouraged to be drank fresh and discourages these beers from being aged.