Cascade Brewing Set to Release Cherry Lime Casc-ade
|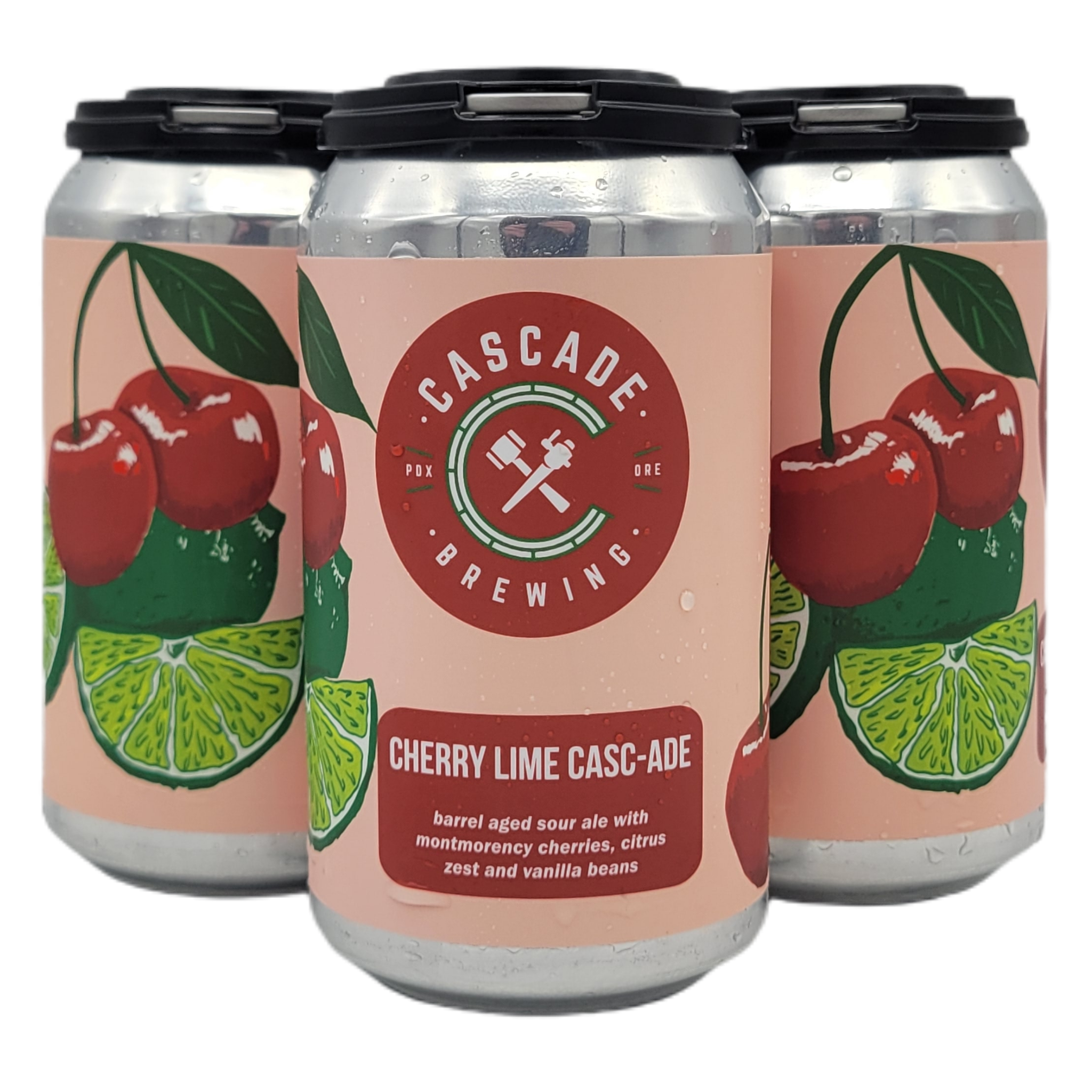 Portland, OR – January 26th, 2023 – Cascade Brewing announces Cherry Lime Casc-ade.
Cherry Lime Casc-ade features our sour rye ale aged in a foudre for 12 months with Oregon grown Montmorency sour cherries. The blend was then finished with generous amounts of fresh citrus zest and a gentle touch of vanilla bean to complement the delicate and enticing cherry flavor. 5.9% ALC/VOL.
Cherry Lime Casc-ade will be available locally at the Cascade Brewing Barrel House at 939 SE Belmont Street starting Thursday January 26th and through regular distribution channels.
About Cascade Brewing
Founded in Portland, Oregon in 1998, Cascade Brewing is a pioneer of the sour beer renaissance, innovating the Northwest Sour Ale in 2006. The brewery's portfolio of distinctive sour ales features fruit-forward, barrel-aged ales with complex flavors and aromas derived from the acid, the fruit and the residual flavors present in the aging barrels. An emphasis on year-to-year variation captures the unique subtleties of each year's fruit growing season, leading sour beer connoisseurs around the world to seek out Cascade's Northwest Sour Ales. The brewery also brews a broad range of other styles with the same level of quality and creativity that has become synonymous with the Cascade Brewing brand. CascadeBrewing.com | @Cascade.Brewing