Chuckanut Brewery 2020 Spring Beer Releases
|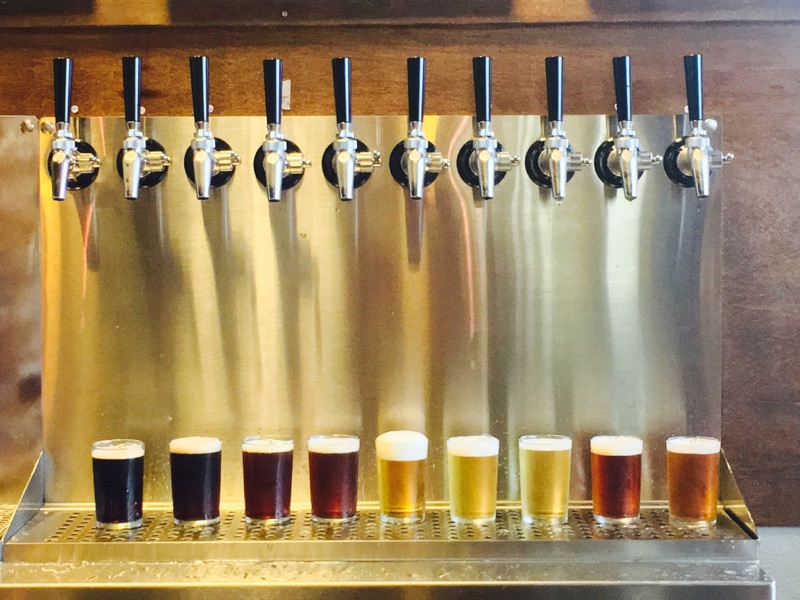 As we transition from winter to spring, Chuckanut Brewery is readying five new beer releases. The upcoming beer releases will include Zealander Pilsner, Chuckanut's Irish Dry Stout, Marzen Lager, Doppelbock, and Citra Leaf Pilsner.
Here are descriptions of each of these five new releases provided the Chuckanut Brewery…
Zealander Pilsner
The newest Chuckanut collaboration is with Zeeks Pizza called Zealander Pilsner. The big kahuna of this sessionable pilsner is the New Zealand grown hops Rakau and Wai-Iti. These hops play together to give the beer a mixture of stonefruit, lemon and lime notes against a malt backbone of classic German Weyermann malts. Crisp, hoppy, and bold the Zealander Pilsner is begging to be had with your next slice of pizza.
Chuckanut's Irish Dry Stout
Will be out soon, just in time to celebrate St Patrick's Day. Different from our regular winter seasonal Stout this traditional Irish style stout has an espresso-like flavor from the use of roasted malts. Lower in alcohol it finishes dry and crisp and is made for celebrating. Very similar in tastes to the granddaddy of all stouts "Guinness" but more local!
Marzen Lager (March Bier)
Released later in March to help celebrate spring. In Germany this style was held in ice caves and brought out in March at the beer gardens. Amber and incomparably smooth with a round and slightly sweet palate, its spicy flavors complement the deep toffee-like aroma. Chuckanut Marzen has an appetizing bitterness that serves to balance rather than challenge the malt underpinnings. Its complicated malt bill makes this traditional Marzen one of the most tantalizing of lagers! Great with burgers and bbq now that the weather is changing and we start grilling.
Doppelbock
Don't forget the Doppelbock that was released for Valentine's day. Third in our big bier series this is a smooth, dark rich lager with lots of dark, dried fruit flavors and a balanced clean finish. Watch out for this beer with its 7.4% ABV it's a lot easier to drink than you think!
Citra Leaf Pilsner
Using Yakima Chief Citra Leaf hops in a basic Chuckanut Pilsner recipe this beer is for the hophead that wants a clean, citrus inspired crispy Pilsner. Chuckanut intends to continue to brew this delightful hoppy lager year-round. If you don't see it in your favorite beer joint, ask for it. It's becoming a big favorite of Chuckanut fans.