Crux Fermentation Project & Bale Breaker Collaborate on Way Too Fresh – Fresh Hop Imperial IPA
|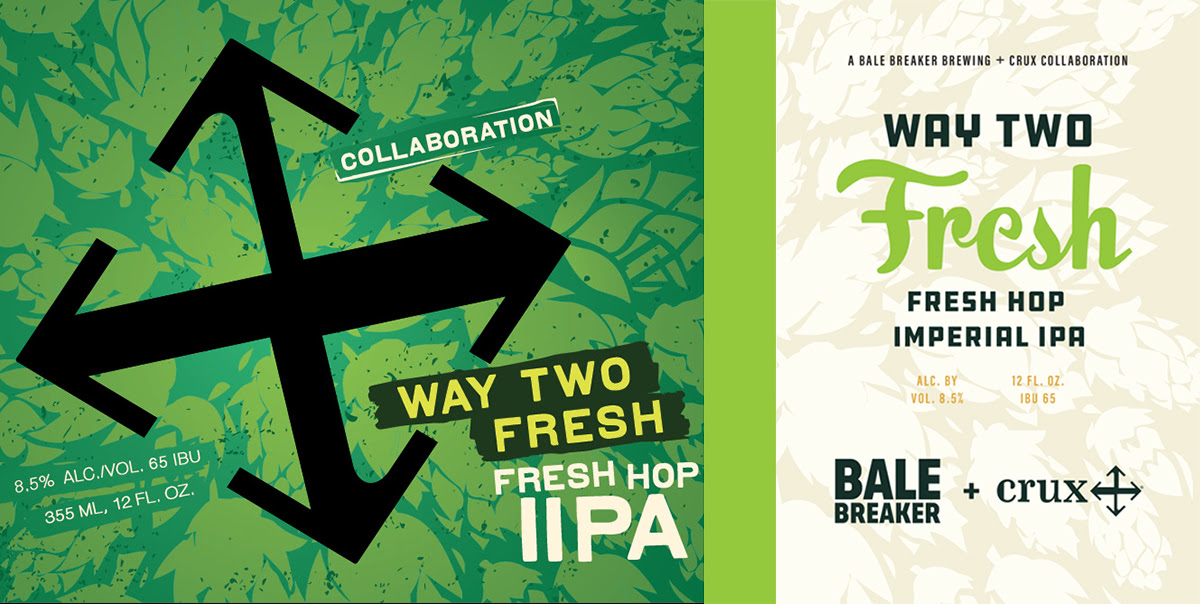 In time for the 2018 hop harvest, Crux Fermentation Project and Bale Breaker Brewing have collaborated on Way Too Fresh – Fresh Hop Imperial IPA.
Both Crux from Bend, Oregon and Bale Breaker from Yakima, Washington simultaneously harvested fresh hops from two valleys in two states on the same morning, combining them into each other's brew kettles that same, exact afternoon. The result is a flavorful combination of fresh Willamette Valley Mosaic and Yakima Valley Simcoe hops is an Imperial IPA that sits at 8.5% ABV and 65 IBUs.
Way Too Fresh – Fresh Hop Imperial IPA will be released at the end of September at both of the brewery's tasting rooms and in 4-pack, 12 ounce cans. Additional details on release events in Seattle and Portland will be forthcoming. Kegs and cans from both breweries will head out to their respective distributors and will be available at retail, as well.
Crux will also be brewing at least two other fresh hop beers with Dr. Jack Fresh Hop IPA and the new Pert Near Fresh Hop IPA.
Dr. Jack Fresh Hop IPA:
Named for hop pioneer Dr. Jack Horner – creator of the Cascade hop – this timely IPA features freshly harvested Oregon-grown Cascade hops, added to the kettle the very same day they're picked in order to maximize all the floral and citrusy goodness this legendary hop has to offer. Inspiring as our brewery's view of the Cascade Mountains at sunset, this fresh expression of their namesake hop is one we know would make Dr. Jack proud. Available once again in 4 packs of 12 ounce cans and draft at the end of the month.   6.9% ABV  50 IBUs
Pert Near Fresh Hop IPA:
In anticipation of the first Centennial hops coming off the bine, we got a head start and brewed this brand new IPA so it would be "wet-hop" ready as soon as we got the call from Gayle at Goschie Farms. It's pert near the first fresh hop beer you'll enjoy this season while waiting for us to brew up a few more. Draft only. Available right now!   6.9% ABV  50 IBUs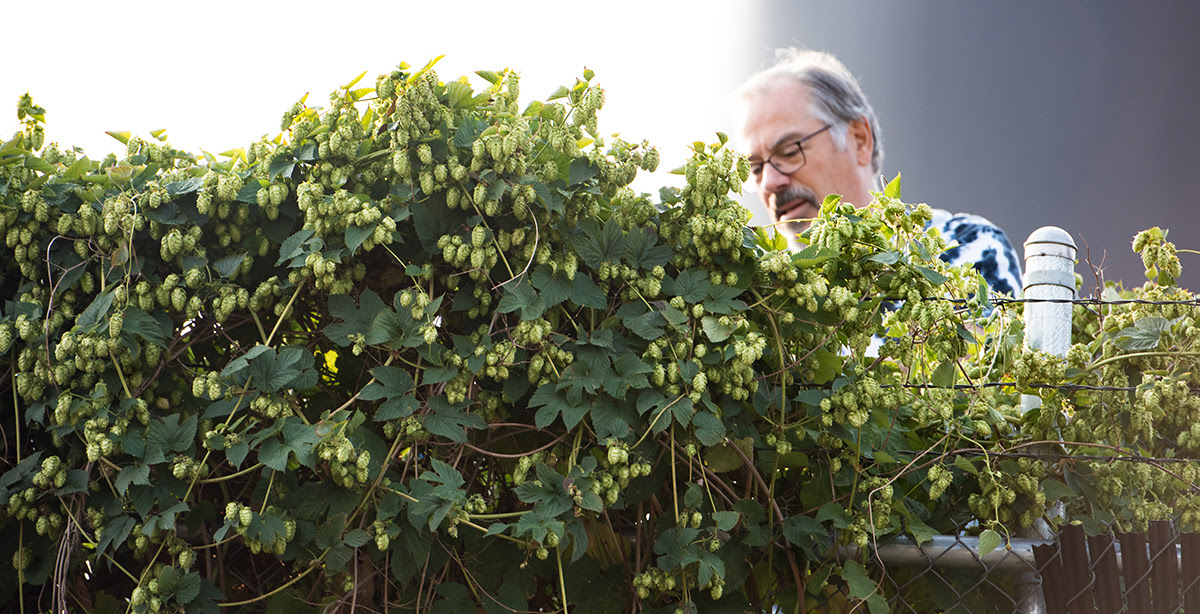 And for those of you in Bend today, September 10th, Crux will host its annual Hop Picking Party at the brewpub. Join in on picking the estate grown hops that will be used to brew Off the Fence Fresh Hop NWPA. These Cascade hops will go straight into the kettle when the picking is completed. Then in approximately three weeks the beer will be tapped that features these hand picked hops. The hop picking will start early on Monday morning from 7:00am-10:00am, with coffee and breakfast provided!