Crux Fermentation Project – Pert Near Fresh Hop IPA + Strange Behavior Hazy IPA
|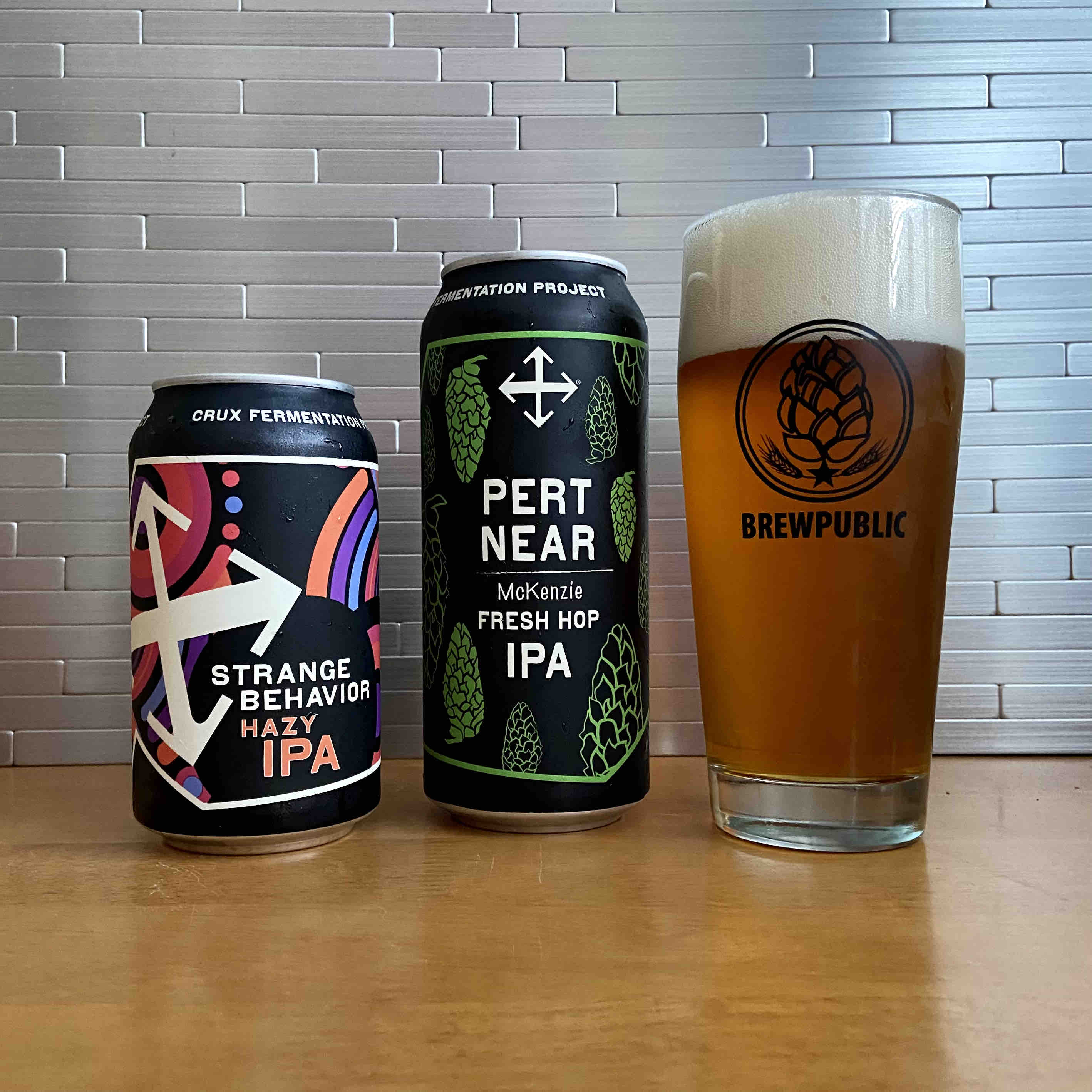 Just off the canning line are two new beers from Crux Fermentation Project. One is Pert Near – Fresh Hop IPA, the brewery's first fresh hop beer of the season and the other is Strange Behavior – Hazy IPA. Both beers will be distributed in Oregon and Washington in the coming days.
Pert Near – Fresh Hop IPA is brewed using the newly named McKenzie Hop, formerly known as C-148 Experimental Hop, developed by West Coast Hop Breeding in Oregon's Willamette Valley. This hop is one in its infancy is we began seeing it used in beers earlier this year.
From using freshly picked McKenzie Hops, this season's Pert Near encapsulates the attributes of this new Oregon grown hop. There's a bit of dankness to it but also brings forth a bit of pineapple and guava along with a finish of jammy berry flavors. Definitely an interesting hop that when used with other hops will provide an interesting flavor profile.
Pert Near sits at 6.9% ABV and 50 IBUs. It was canned on August 25th and is now hitting the market throughout Oregon and Washington in 16oz, 4-pack cans. Don't delay as when it's gone, it's gone. Crux will can one additional fresh hop beer towards the end of September.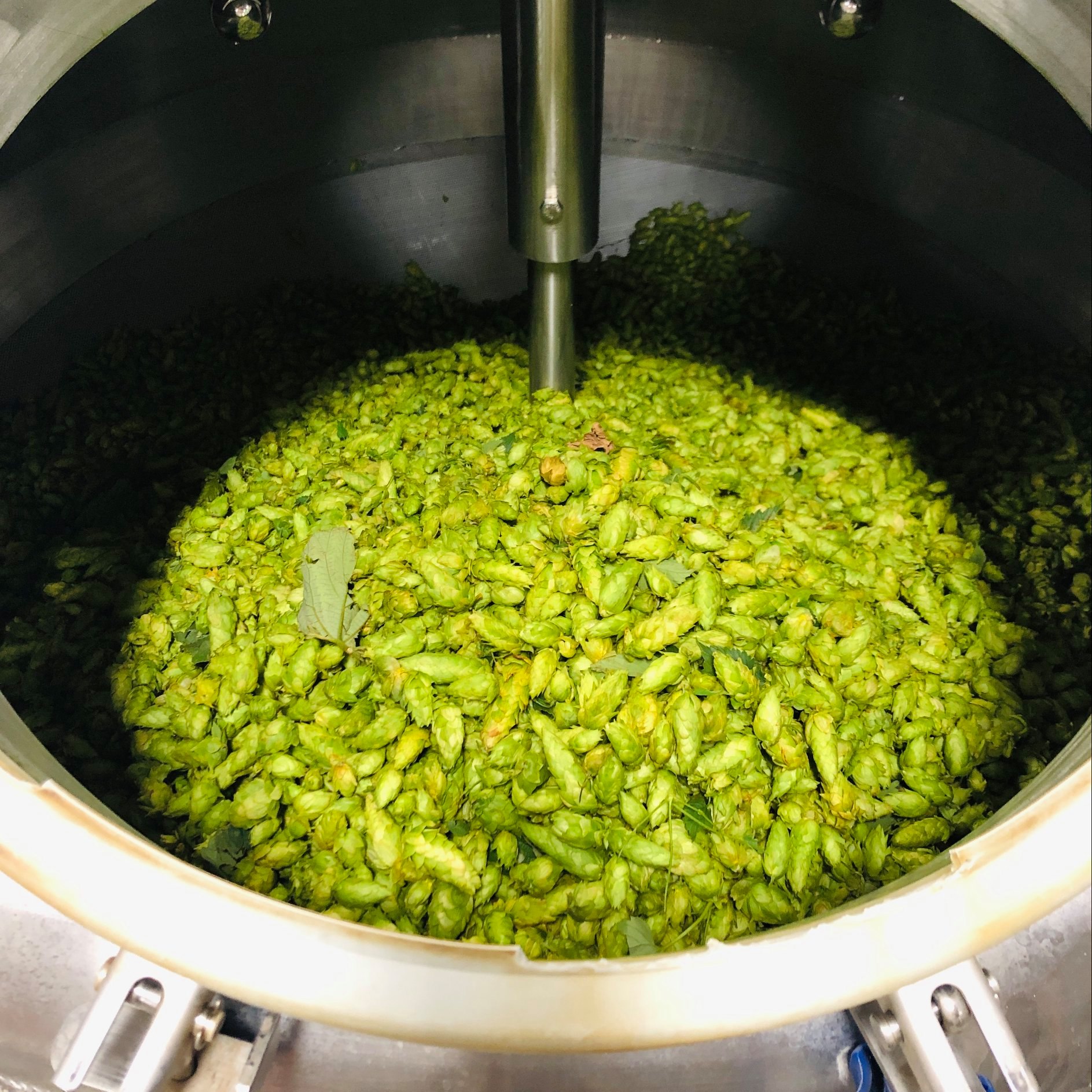 On Strange Behavior – Hazy IPA, Crux used the ancient Norwegian Kveik yeast with its one-of-a-kind high temperature fermentation to this modern, hop-forward ale. Many brewers are finding success using the Kveik yeast for brewing Hazy IPAs and Crux is no different.
Upon pouring a can of Strange Behavior, a white fluffy head develops in the glass. Fruity aromas are evident and continue over to the flavor of the beer that leads to deeper stone fruit and a bit of grapefruit notes and a slightly dry finish.
Strange Behavior – Hazy IPA sits at 6% ABV and 40 IBUs and will be available through December 2021 in 12oz, 6-pack cans as the brewery's fall seasonal beer, replacing Lawn Party.