Crux Fermentation Project Releases Kia Kaha Hazy Pale Ale, Lost Love, and Gypsy Coolship No. 3
|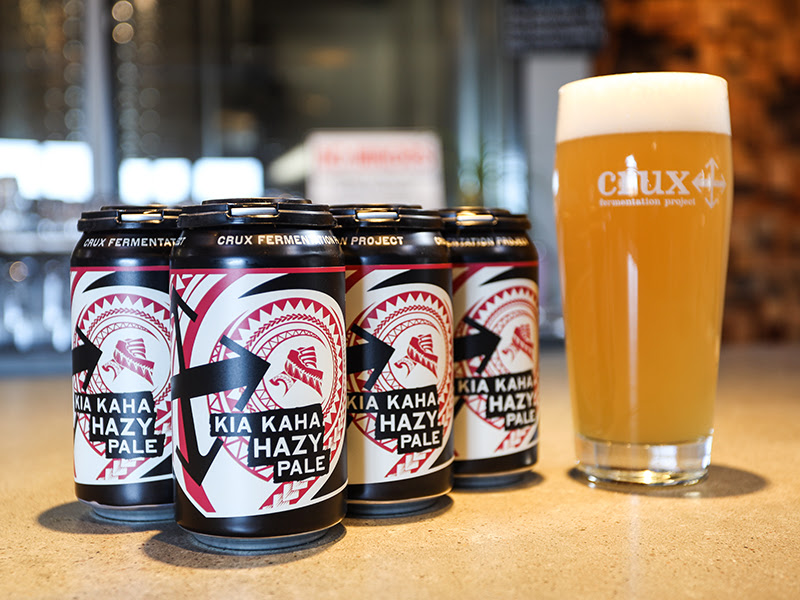 Crux Fermentation Project Releases three new beers, two are slated for rollout throughout Oregon and Washington, while the other release is a pub exclusive.
Both Kia Kaha Hazy Pale Ale released in 12oz cans and [BANISHED] Lost Love, a Barrel-Aged Imperial Rye Stout, in 500mL bottles across Oregon and Washington. The third release is also is the third release in the brewery's coolship experiment as [BANISHED] Gypsy Coolship No. 3 is only available at the Crux Tasting Room in Bend, Oregon.
Here are details on all three beer releases.
Kia Kaha Hazy Pale
In New Zealand, "Kia Kaha" means "Stay Strong". We're embracing these words of reassurance as a rallying cry here at Crux, and bringing them to life via this smooth and undeniably refreshing hazy pale ale, brimming with the bright tropical flavors of the Motueka hop from New Zealand, and sporting a smooth, clean, citrus finish. Now available year-round in six-packs, this hazy pale ale is hitting the shelves throughout Oregon & Washington as we type, so pick one up and let us know what you think.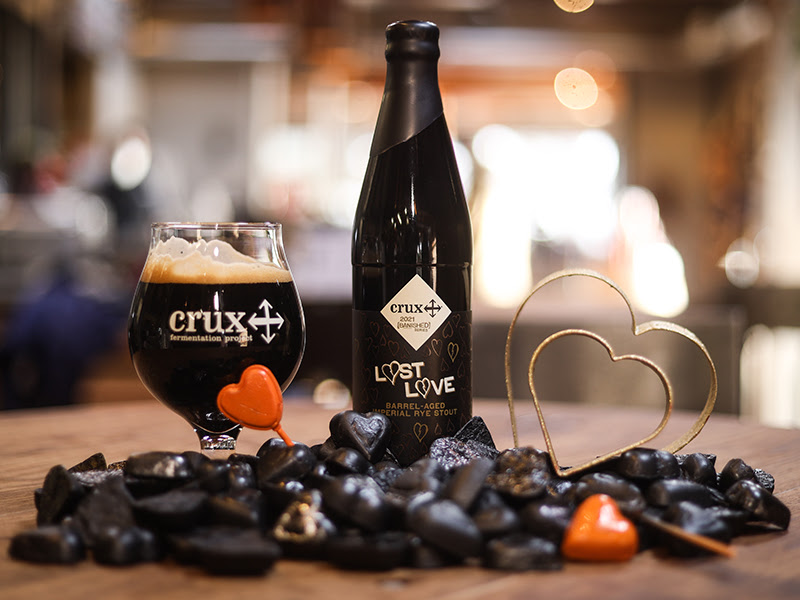 [BANISHED] Lost Love
When we released Lost Love for the first time a couple of years ago at our tasting room, we knew right away it was special and that we had to brew it again. Brewed with an obsessive amount of malted rye and banished to Woodford Rye Whiskey barrels for 10 months, this Imperial Rye Stout is big, bold, and unforgettable. Clocking in at 14.5% ABV you'll definitely want to find a friend to share a bottle with. Look for this single batch release at specialty bottle shops or a neighborhood grocery store near you (OR & WA only).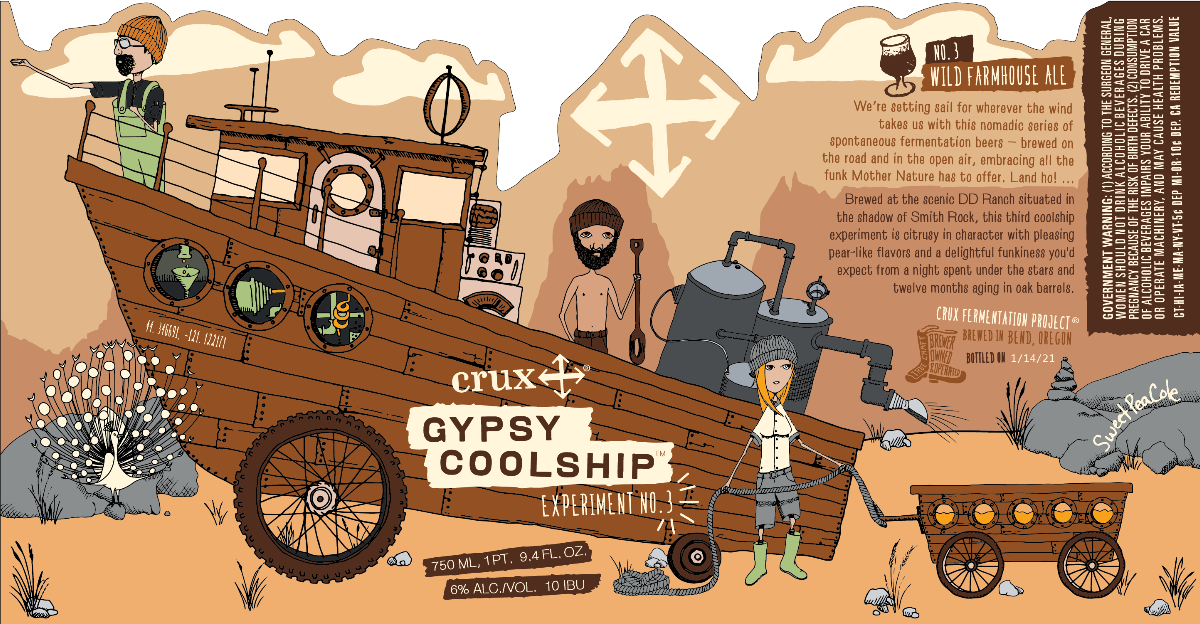 [BANISHED] Gypsy Coolship No. 3
Spontaneously fermented beers sure are fun to brew but they require a great deal of patience as we wait for what magic may be happening inside the barrel. We brewed this third coolship experiment way back in December of 2019 at DD Ranch in the shadow of Smith Rock where farm animals scurried about, including an albino peacock! After a year aging in oak barrels, this wild farmhouse ale developed delightful citrusy & funky flavors that we hope you all enjoy. Find it on tap and available in bottles now, but only at our tasting room. Label art: Sweet Pea Cole