Dovetail Workwear & Deschutes Relaunch Move Maker IPA
|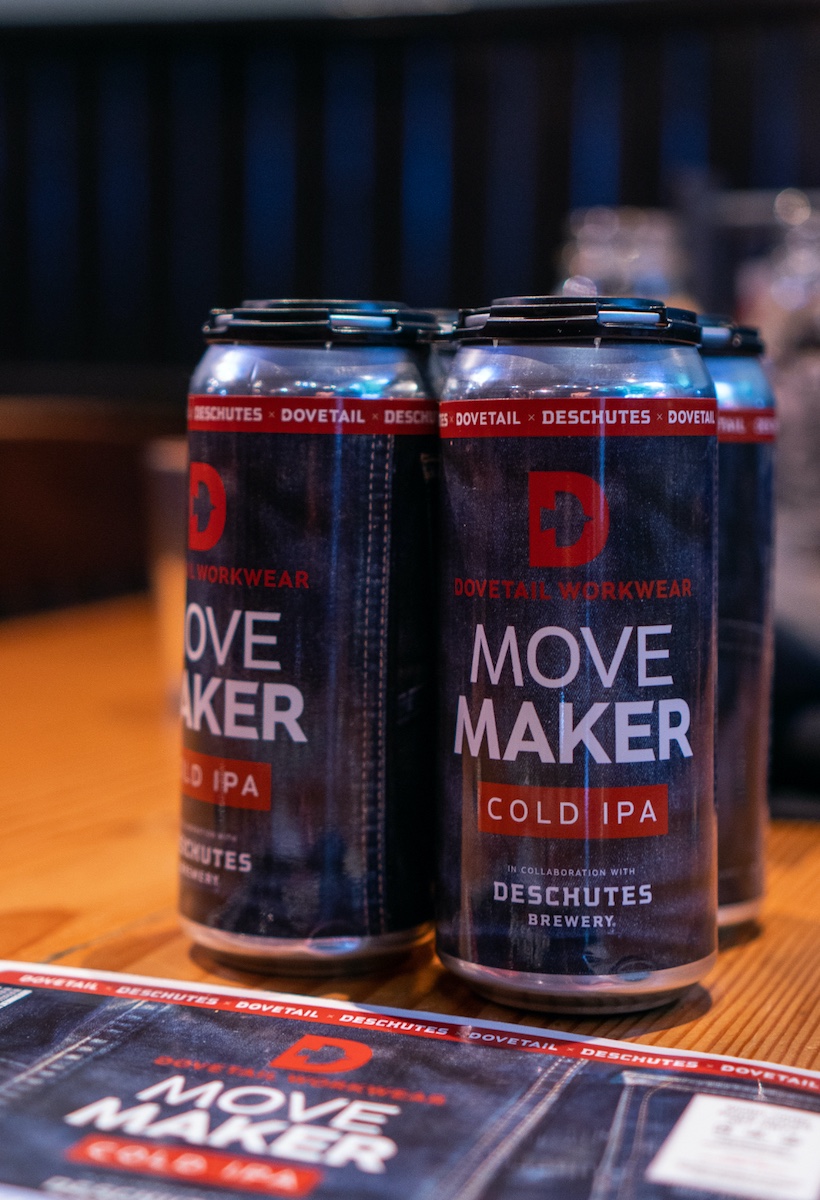 First brewed two years ago, Dovetail Workwear have once again partnered with Deschutes Brewery and the Pink Boots Society on the limited-edition Move Maker Cold IPA. This unique beer collaboration expanded this year to include the National Association of Women in Construction (NAWIC) as it is once again brewed with Pink Boots Society proprietary Yakima Chief Hops and brewed by Deschutes Brewery.
Move Maker Cold IPA has been relaunched at the request from NAWIC to serve as their signature drink at its 69th annual conference, kicking off on August 9, 2023 with over 500 female attendees. The relaunched beer is also available to the public on draft and in 4-pack 16 oz cans beginning this week at Oregon-based Deschutes Brewing public houses and tasting room. All proceeds from the beer's sales will be equally divided and donated between the NAWIC and Pink Boots' Women's Education Fund.
"Leveraging partnerships to solve problems is how we work," said Kate Day, Co-Founder of Dovetail Workwear. "When NAWIC reached out asking if another batch of our Deschutes/Dovetail Move Maker beer could be available for its annual conference, we said 'Let's do it! At the heart of Dovetail Workwear is the pursuit of facilitating change – we built our company to serve hard-working women entering non-traditional occupations, with the intention that everything we make supports women fulfilling their personal potential, thriving in their careers, and strengthening their communities. The partnership behind Move Maker beer is a perfect reflection of our mission."
The collaboration aims to further the success and empowerment of women in non-traditional occupations, including the craft beverages/fermentation and construction industries, by spotlighting organizations that support and celebrate women's contributions in the workplace.
Dovetail Workwear is the largest exclusively women's workwear brand in the northern hemisphere made by women, for women, and with women. It was founded in 2018 and is based here in the Pacific Northwest. Utilizing eco-conscious fabrics, ethical sourcing and manufacturing, it is available in inclusive sizing, Dovetail Workwear is available online and in over 500 retail locations across North America.
To learn more about Dovetail Workwear, visit dovetailworkwear.com of follow the business on social media at @dovetailworkwear.