Elysian Brewing Releases Its Lineup of 2020 Pumpkin Beers
|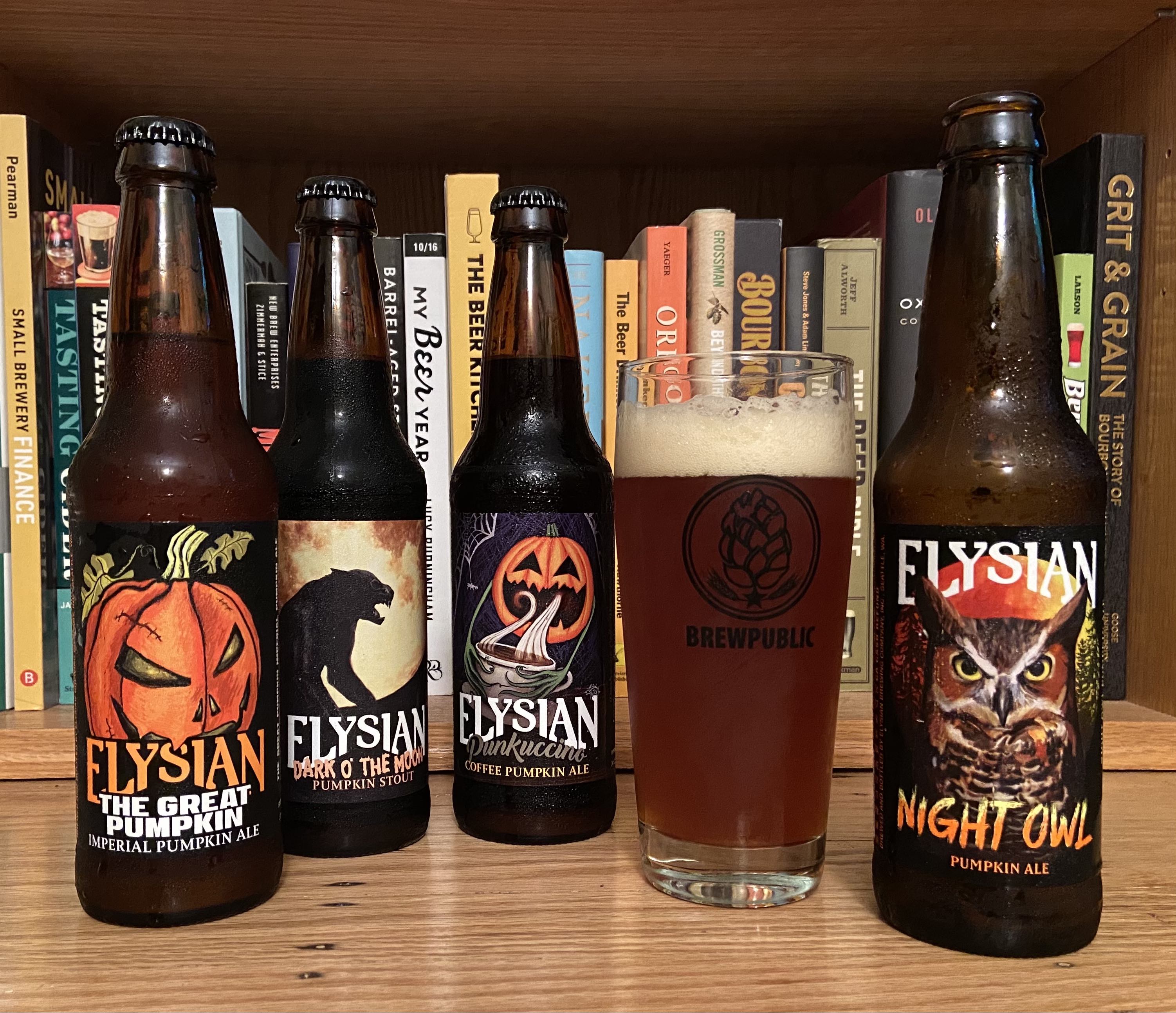 The champions of Pumpkin Beers are back at it in 2020 but in a much more subdued manner. Elysian Brewing returns with and handful of its popular Pumpkin Beers in a variety of packaging options including the convenient and easily shareable Elysian Pumpkin Pack.
Elysian Brewing returns with four pumpkin favorites – Night Owl, Punkuccino, The Great Pumpkin, and Dark O' The Moon. We have been fans of Pumpkin Beers for many years, too many to actually count, but let's say out appreciation dates back well over a quarter of a century.
So which Pumpkin Beer from Elysian is the best of the bunch? Well that's always a tough decision but Night Owl never fails as this is the O.G. Pumpkin Ale from Elysian that is a delight during these shorter days and cooler nights. If not Night Owl, Punkuccino is close second as it melds a shot of Stumptown Coffee and a bit of the spice from a Pumpkin Ale. But don't forget Dark O' The Moon that brings a Pumpkin Ale to the dark boldness of a Stout. And if you're looking for a bigger punch than what Night Owl can offer, reach for The Great Pumpkin, it won't disappoint.
Here's a breakdown on the four Pumpkin Beers from Elysian Brewing.
Night Owl
Elysian's original pumpkin ale. A very drinkable pumpkin ale – brewed with pumpkin puree and juice, and spiced in conditioning with ginger, cinnamon, nutmeg, cloves and allspice. Both roasted and raw pumpkin seeds are in the mash, with pumpkin added to the mash and fermenter. 6.7% ABV
Punkuccino
A pumpkin ale with the attitude of a world-weary barista, Punkuccino packs a short shot of Stumptown coffee toddy in your pint with just a shake of cinnamon and nutmeg. 6.0% ABV
The Great Pumpkin
An Imperial Pumpkin Ale – Intense pumpkin, sugar and spice on the nose with a nice bready and malty backdrop to tame all those autumn spices into a remarkably smooth, balanced and delectable fall treat. 8.4% ABV
Dark 'O The Moon
A Pumpkin Stout that is spookily smooth and chocolatey with a touch of cinnamon. 7.5% ABV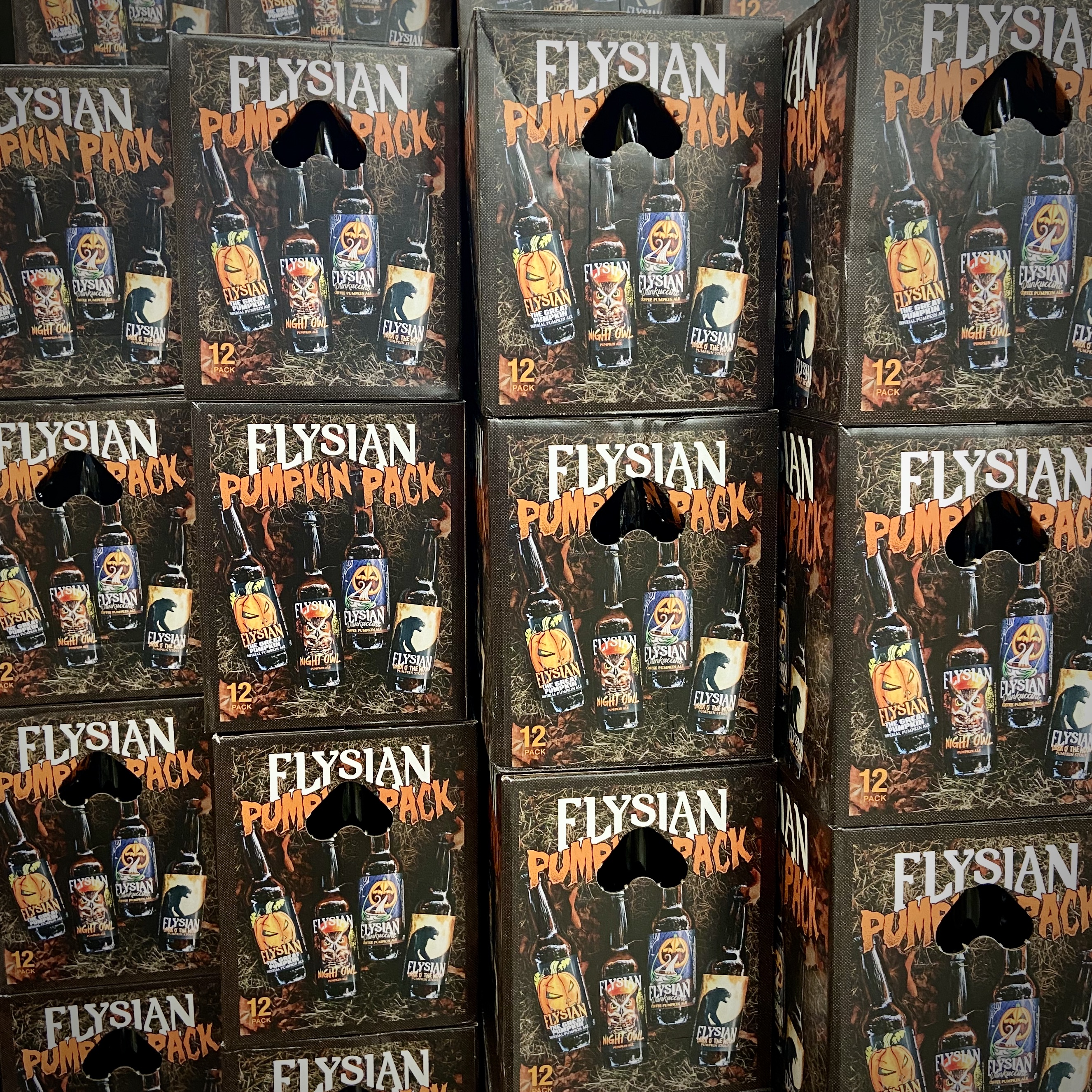 Unfortunately the Great Pumpkin Beer Festival will not take place this year. Due to the COVID-19 pandemic this popular beer festival has been placed on hold until next year. This year would have been the 16th year of the event that has been a fundraiser for Fred Hutch Cancer Research Center over the past few years.
All four Elysian Brewing Pumpkin Ales can be found in 22oz bottles, and in the Elysian Pumpkin Pack, a 12-pack of 12oz bottles, 3 of each Pumpkin Ale. Night Owl is also available in a 12-pack of 12oz cans.