Ground Breaker Brewing Releases Route 20 IPA
|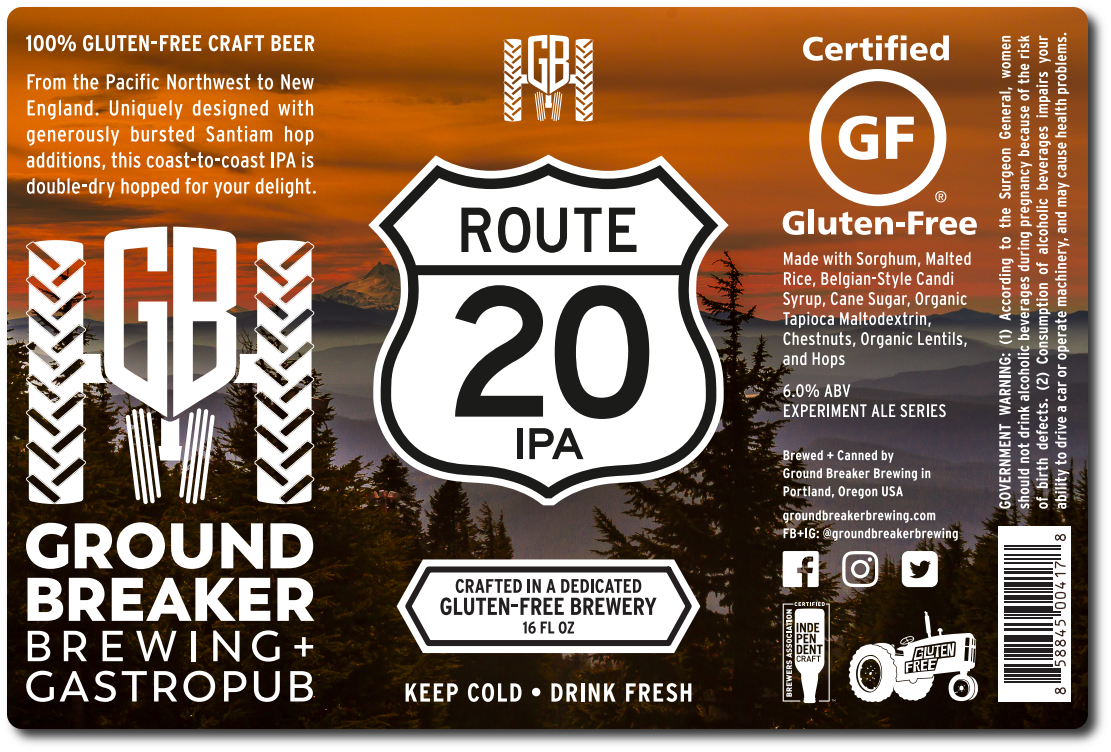 The longest highway in America, U.S. Route 20 covers 3,365 miles and passes through 12 states from Newport, Oregon to Boston, Massachusetts. This highway is also the inspiration behind Route 20 IPA from Ground Breaker Brewing.
Route 20 IPA, a gluten free single-hop India Pale Ale. This IPA that sits at 6% ABV and 43 IBU was designed to get all of its bittering, flavor and aroma from late additions of Santiam hops.
The road that is this IPA's namesake spans an incredible 3,365 miles from Newport, Oregon to Boston, Massachusetts. "It was probably the shortest amount of time we've ever spent naming anything. I was on my way to Steens Mountain, heading through the Santiam Pass," said James Neumeister, Founder and Head of R&D in a statement. "That's when the name came to me."
Route 20 IPA uses malted rice from Chico, California-based Eckert Malting & Brewing. "Since the successful release of Paddy Porter we've been working on expanding our use of Jim's products," explained Head Brewer Tyler Kueber in a statement. "Route 20 IPA is the next step in that process."
Route 20 IPA is currently available in 16 ounce cans and on draft at the Ground Breaker Gastropub in Portland, OR. It will be distributed to Ground Breaker territories in the last week of June that includes OR, WA, ID, CA, CO, VT, ME, MA, RI; in BC and AB, Canada; and Japan.