Hopworks Urban Brewery Releases Winter Ritual Cold IPA and Bog Monster Cranberry Orange Gose
|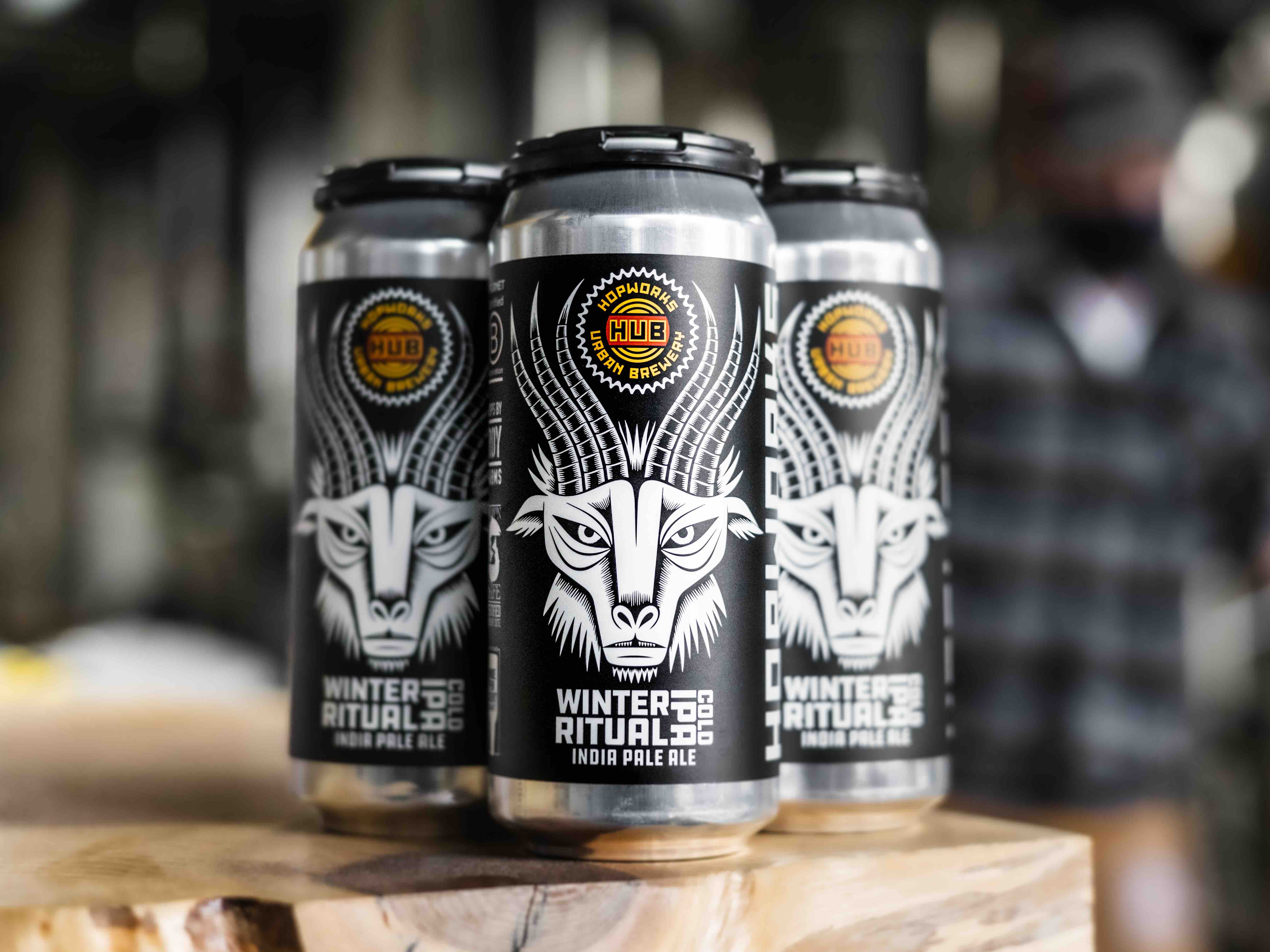 PORTLAND, Ore. — November 15, 2022 —Hopworks Urban Brewery (HUB), the first B Corp brewery in the Pacific Northwest, has released two delightfully wintery brews to warm up festive holiday gatherings: Winter Ritual Cold IPA, and Bog Monster Cranberry Orange Gose.
Winter Ritual Cold IPA is light and crisp, with notes of pine sap, lemon zest and persimmons and a balanced, dry finish reminiscent of gooseberry and pear. Tropical and citrus notes come from a blend of Salmon-Safe El Dorado, Citra and Azacca hops from Roy Farms, a perfect refresher after a day out in the cold winter air. (6.7% ABV, 55 IBU)
Bog Monster Cranberry Orange Gose is pale pink, with aromas of orange blossom and subtle cranberry tartness and a light salinity at the finish. This one is great right now for fall refreshment, and will be the perfect cranberry compliment to any holiday meal. (5.2% ABV, 5 IBU)
Both brews are available right now at the Hopworks Mothership on SE 29th & Powell in Portland, and at their Vancouver outpost on SE Mill Plain Boulevard, as well as in 16-ounce 4-packs on the shelves of fine retailers throughout the region. 
About Hopworks Urban Brewery 
Founded in Portland, Oregon, in 2008 by Christian and Brandie Ettinger, Hopworks Urban Brewery creates world-class beer and food with sustainable business practices that protect the environment and support our community. Family-owned and operated, Hopworks sources thoughtfully, operates efficiently and minimizes waste in an effort to protect the planet. The company's 20-barrel brewery produces 10,000 barrels of beer a year for Hopworks' brewpubs and distribution throughout Cascadia. Hopworks is the first Certified B Corporation brewery in the Pacific Northwest. HopworksBeer.com | @hopworksbeer