Introducing Lotus Pilsner from Cascade Lakes Brewing Co.
|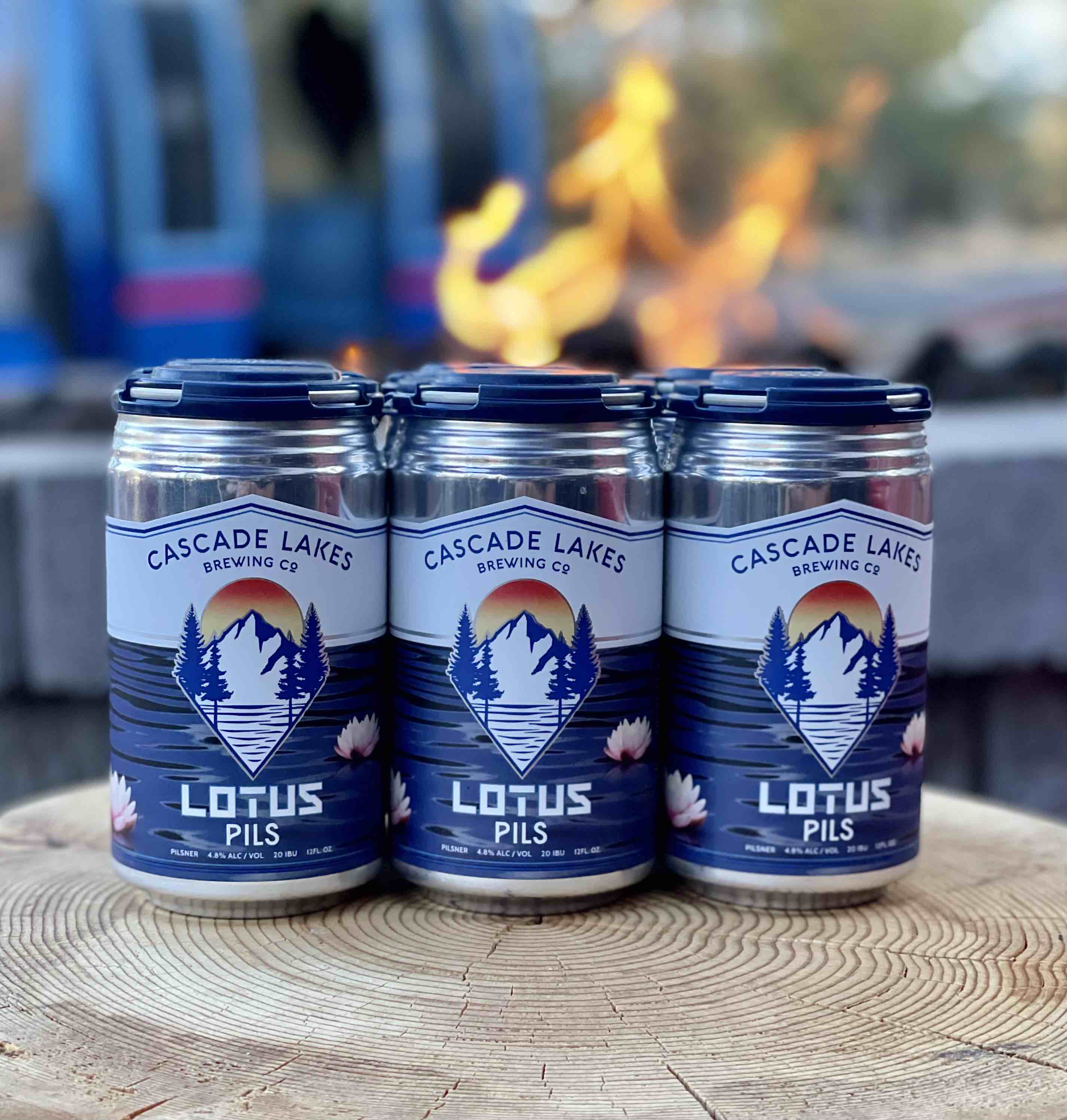 (BEND, Ore.) — Another sure sign of spring's arrival in the Pacific Northwest, Cascade Lakes Brewing Co. has announced the launch of its Lotus Pils seasonal brew beginning May 1. For those unable to enjoy a pint at one of Cascade Lakes' Central Oregon pub locations where it is already on draught and in cans, Lotus Pils will be available in six-pack 12 oz. cans at Oregon and Washington grocery stores, and at select PNW bars and restaurants through August.
Crisp, refreshing, and unfiltered, Lotus Pils features waves of orange, candied grape, and light tropical aromas, and is named after the Lotus hop whose characteristics are in full bloom in the brew.
Grain: Bohemian Pilsner
Hops: Cascade & Lotus
Brewmaster: Ryan Schmiege
IBU: 20
ABV: 4.8%
Availability: Draft & 12 oz. cans
"As the weather warms and our palates emerge from winter, the change in seasons calls for something more quaffable than the heavier brews we've all been enjoying, and Lotus Pils is Brewmaster Ryan Schmiege's answer to the perfect spring and summer beer," said Andy Rhine, General Manager of Cascade Lakes Brewing Co. "We did a soft launch of it in 2020 and the response was overwhelmingly positive, but we were limited by the pandemic. Needless to say, we're excited to ramp up production and distribution this year, and bring Lotus Pils to grocery stores, bars, and restaurants throughout Oregon and Washington."