Laurelwood Brewing Partners with Portland Thorns on Golden Boot Lager
|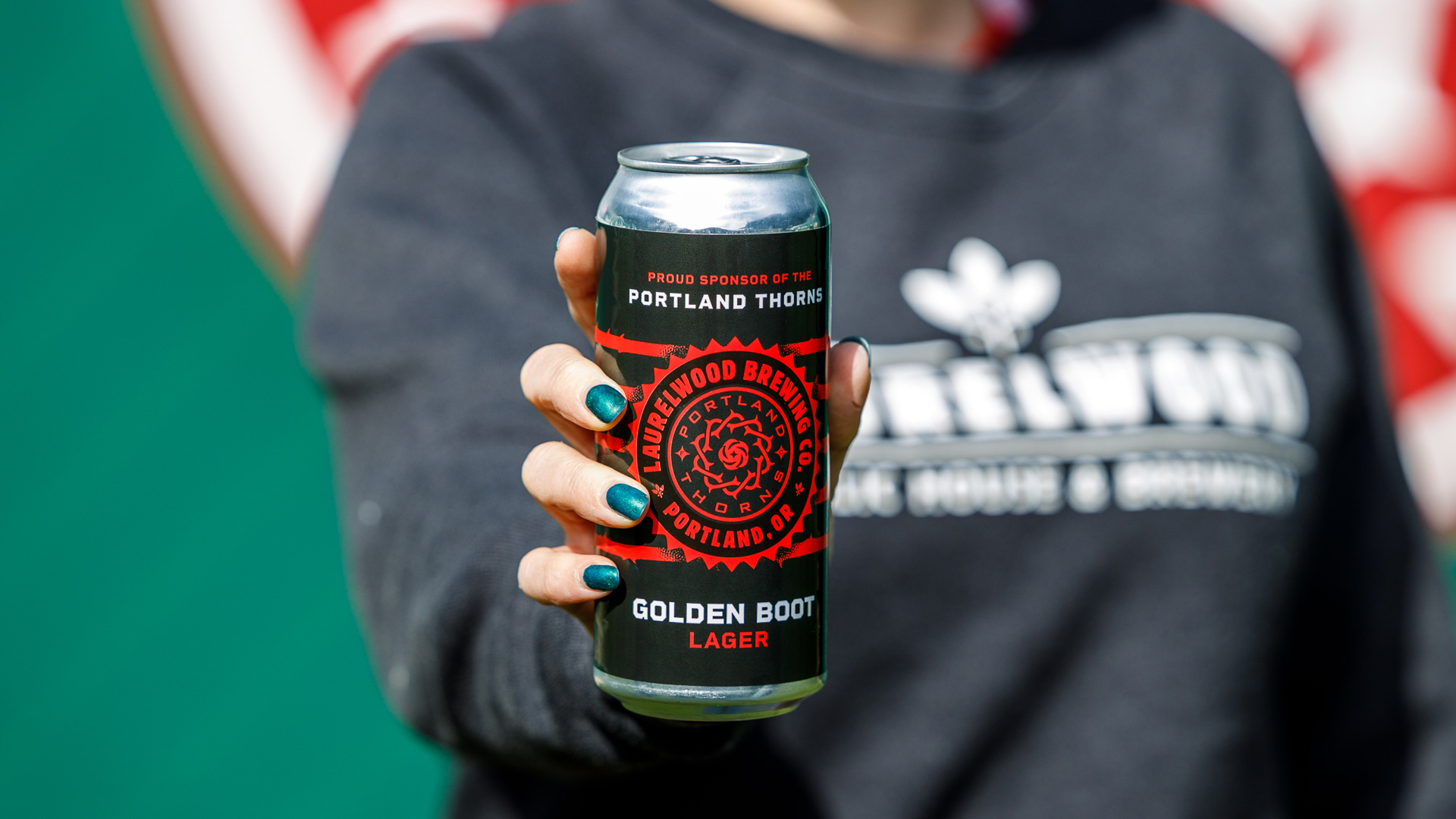 The Portland Thorns of the National Women's Soccer League (NWSL) has a new craft beer partner with Portland's longstanding Laurelwood Brewing. Golden Boot Lager will be an exclusive beer for the Thorns 2022 season that'll be served on draft and in 16oz cans in Providence Park during all Portland Thorns and Portland Timbers home matches.
Golden Boot Lager is described by the brewery as a crisp, light, golden lager that boasts clean malt notes and a delicate bitterness with help from Nugget, Cashmere, and Strata hops. At 5% ABV, this is the perfect beer to enjoy while cheering the Thorns onto victory. The artwork for the labels was inspired by the Thorns' 2022 kits, and were designed locally by the talented team at The Prohibition Co.
"The Laurelwood family has been huge supporters and fans of the Portland professional soccer clubs for many years," says Laurelwood Brewing Co. Founder, Mike Dekalb. "And we're thrilled to take our relationship with the Thorns to the next level through this great partnership!"
In addition to being available at Providence Park, Golden Boot Lager will also be available at Laurelwood Brewery in Northeast Portland and select pubs and retailers throughout the area beginning this month.