Laurelwood Brewing Release Four Fresh Hop Beers in 2022
|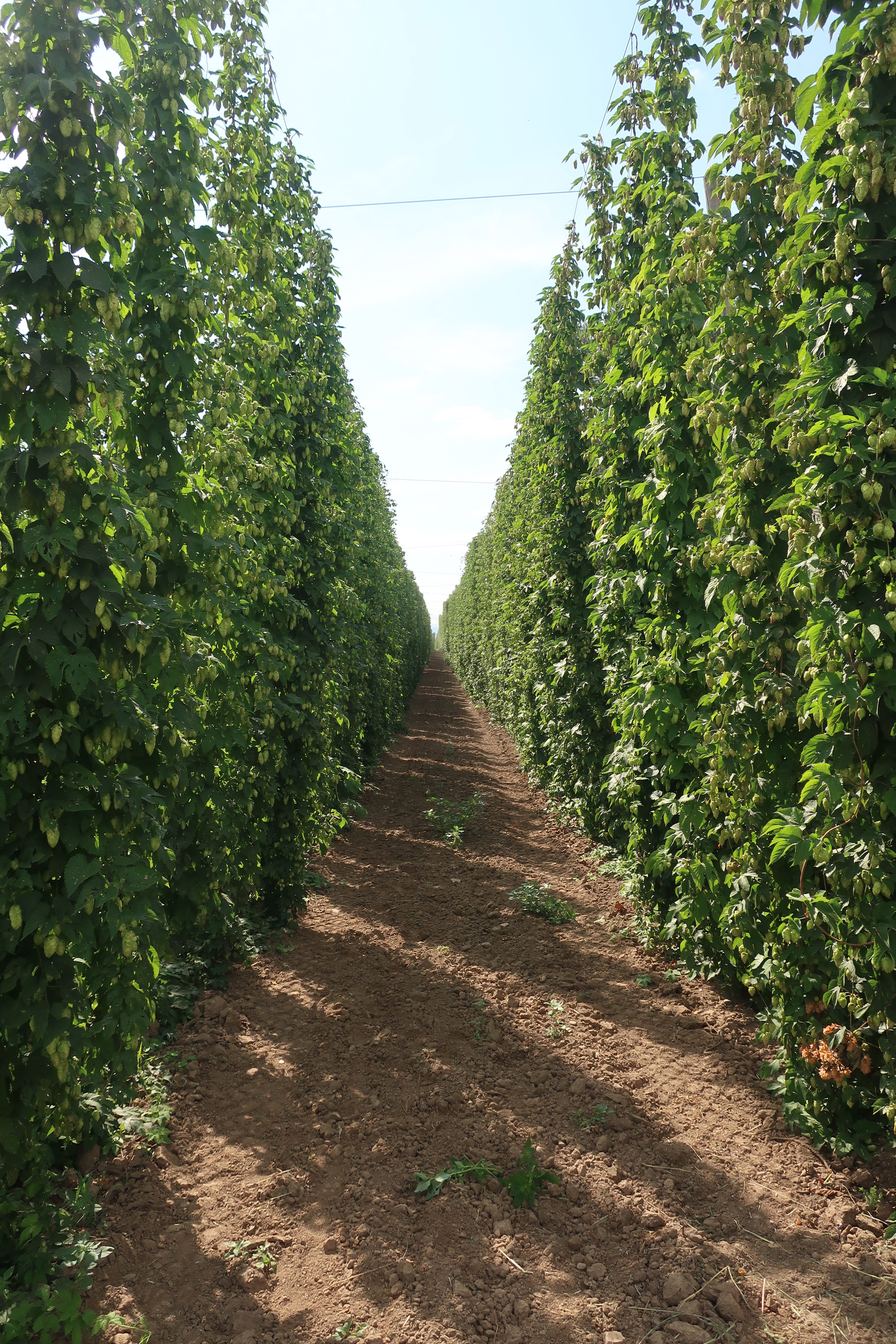 Fresh hop season has arrived at Laurelwood Brewing Co. From the 2022 hop harvest, Laurelwood Brewing will release four fresh hop beers using seven different freshly harvested hops from the folks at Coleman Agriculture.
The fresh hop beers will be released exclusively at Laurelwood Public House & Brewery over the course of the next few weeks, based on harvest timelines for the hops being used. A couple long‐time favorites ‐ Workhorse IPA and Free Range Red Ale ‐ will be on the list for the 2022 season, in addition to two new experimental styles! More details below…
Fresh Hop Workhorse IPA (Now On Tap)
The Workhorse IPA is an extremely well balanced and super flavorful flagship IPA brewed in the West Coast style. We are excited to have been able to coordinate three different hop varietals for this year's fresh hop version, namely Simcoe, Amarillo, and Citra. We added the Simcoe hops to the hop back on brew day, and then racked onto the Amarillo and Citra for secondary fermentation. Bursting with fresh hop aromas and flavors, this freshly hopped Workhorse IPA epitomizes what fresh hop season should taste like!
Fresh Hop Mosaic Pale Ale (Now On Tap)
Some flaked barley and Munich malt add a velvety smoothness to this expression of freshly harvested Mosaic hops.
Fresh Hop Free Range Red Ale (On Tap Sept. 19)
We took our Northwest twist on a classic amber ale then added 40 lbs of fresh Cascade to the hop‐back on brew day and then racked onto 150 lbs. of fresh Cascade for secondary fermentation. This beer enfolds the senses with earthy herbal citrusy aromas and flavors
Fresh Hop Idaho 7 Rye IPA (On Tap Oct 4)
Fresh Tahoma hops in the hop‐back on brew day and fresh Idaho 7 added in during secondary fermentation play wonderfully with the malted rye ‐ filling this IPA with bright citrus and green tropical fruit with an herbaceous mild spiciness.
All four beers will be able to be found on tap at Laurelwood Brewing, located at 5115 NE Sandy Blvd in Portland, Oregon. A few kegs may find their way into distribution.