Level Beer Introduces Bonus Worlds Series – Jean Schwartz and Get To The Chopper
|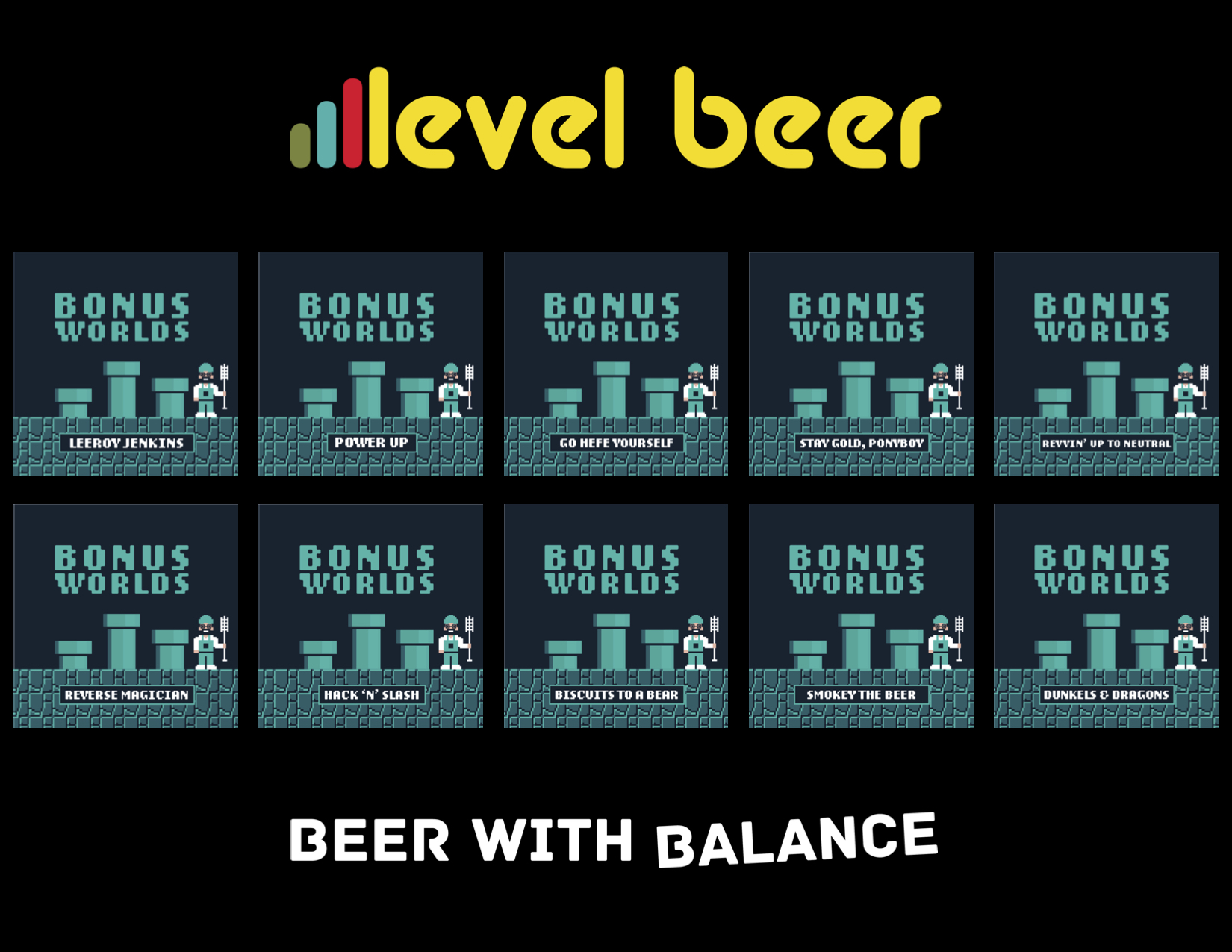 A new beer series arrives this year from Level Beer. Bonus Worlds is a series of limited release beers that you will be able to unlock by finding the 19.2oz can either at Level Beer or a store shelf near you. The first two releases, Jean Schwartz and Get To The Chopper, are now available.
The first release in the Bonus Worlds series is Jean Schwartz. This Schwarzbier or black lager is filled with smooth malt with hints of coffee & roast, light herbal/floral hopping makes for an easy-drinker at a mere 5% ABV.
Joining Jean Schwartz is Get to the Chopper. This beer is Vienna-Style Lager the offers up warm and toasty malt flavors with a mild spicy/herbal hop character, and a smooth, crisp finish.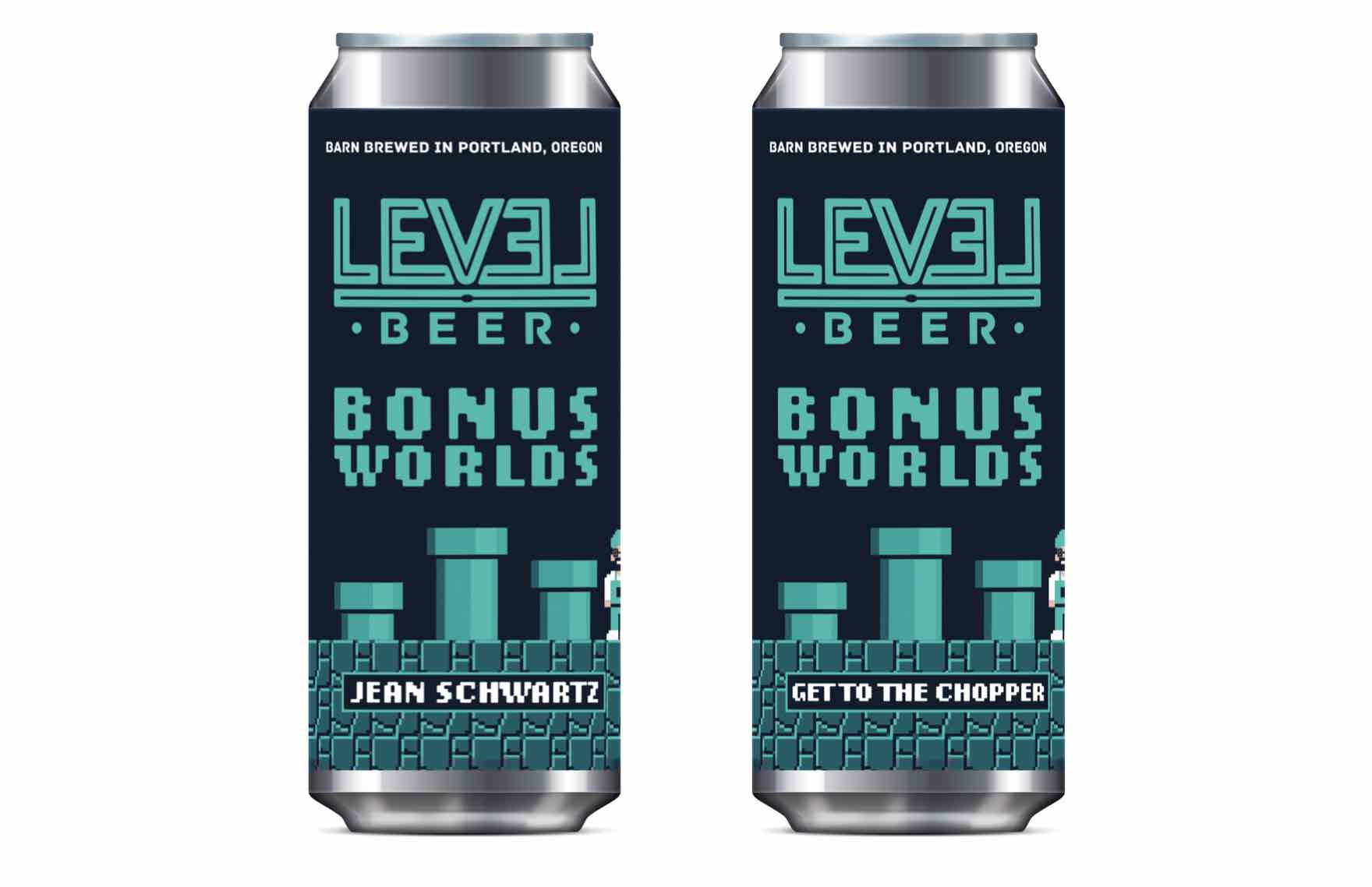 Up next will be Level Beer's English-Style Brown Ale, Leeroy Jenkins. Going against the modern drinking trends, Level decided to buck the system and actually can a Brown Ale. Leeroy Jenkins offers up pleasant nutty, biscuit, caramel and toffee malt flavors with mild English hops.
Look for new releases and stock up while you can to experience them all.  Beer styles will change with the seasons.
Upcoming releases from the Bonus Worlds Series:
Czech-Style Pilsner – Power-Up
German-Style Hefe – Go Hefe Yourself
Golden Ale – Stay Gold, Ponyboy
Premium American Lager – Revvin' up to neutral
Kölsch – Reverse Magician
Helles – Hack n' Slash
Best Bitter – Biscuit to a Bear
Rauchbier – Smokey the Beer
Dunkel – Dunkels and Dragons
Bonus Worlds are available for purchase by visiting either of the Level Beer locations or online via levelbeer.com/s/order. These beers area available in 12-pack, 4-pack or single can options! Limited quantities remain of our first two releases of Jean Schwartz and Get To The Chopper.