Melvin Brewing & Rhinegeist Collaborate on J- Hole Red India Pale Ale
|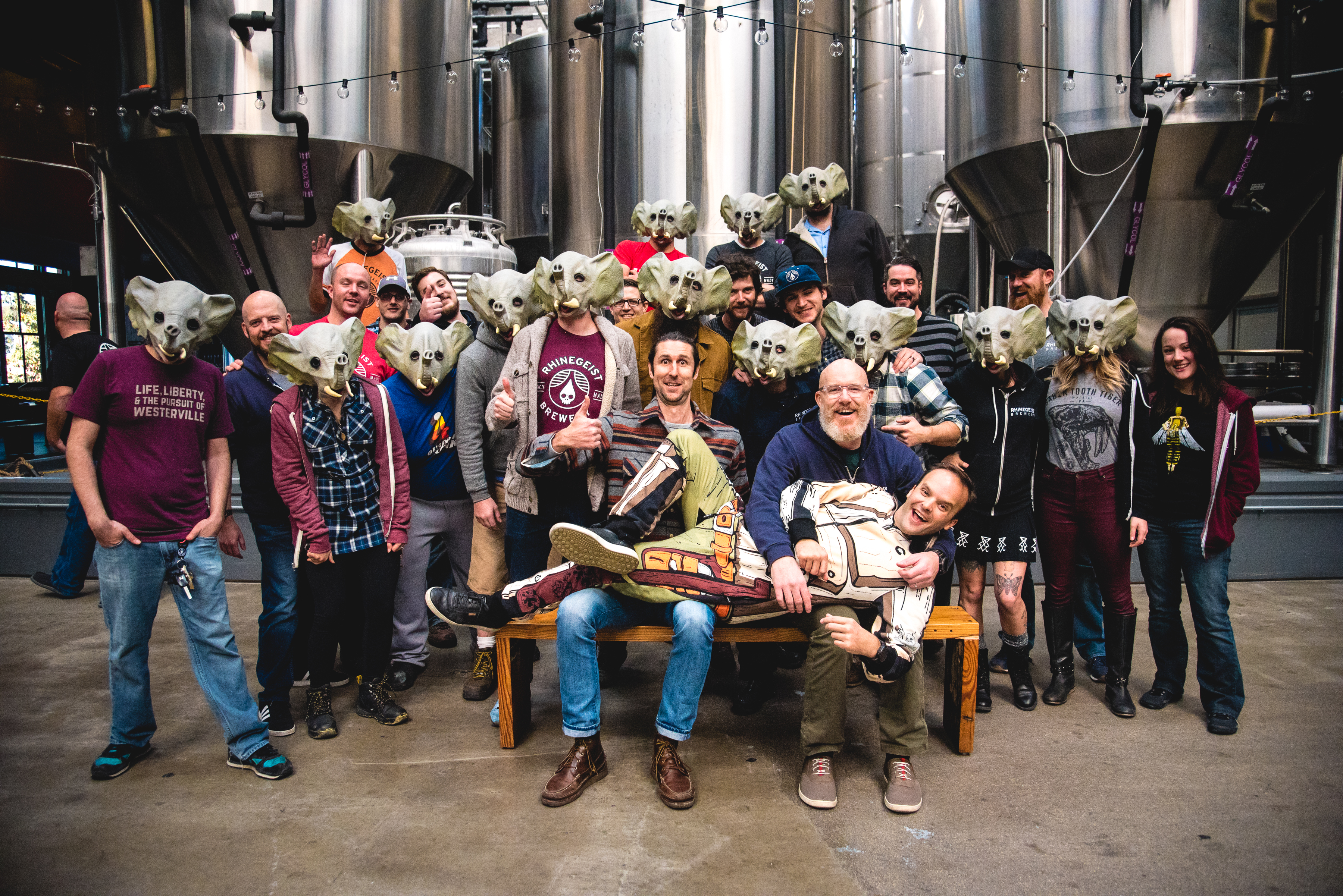 Jackson, WY and Cincinnati, OH (January 8, 2018) — As part of a series of limited-release, ongoing collaboration projects with only the most over-the-top small-batch breweries around the country, Melvin Brewing is proud to announce the highly anticipated co-lab with Rhinegeist brewery in Cincinnati, Ohio. The collab brew is aptly named the Experimental J-Hole. We know you often head down the rabbit hole, and you love a good wormhole, but we now encourage you to fall down the J-Hole.
The brewmance began with a mutual respect for the lupulin arts, refined in Melvin's brew temple high in the Tetons of Jackson Hole, Wyoming. Reunited at sea level, we form like Voltron to bring you this unique IPA. An avalanche of hops swarms the palate with malts soft as powder, balancing out this spectacular brew. 7% ABV, 60 IBU
"Collaborations are the liquid form of the best thing about craft beer," said Ted Whitney, Melvin Brewing Sales Director. "My favorites are about more than just the beer, we're getting together and sharing killer ideas about beer and how we build companies that do a better job taking care of people and their communities."
Overall this is a very complex Red IPA that is atypical in that there are no cloying caramel flavors to get in the way of the hops. The El Dorado hops play first chair with candied cherry notes, while the Simcoe adds bass notes of resin, pine and blood orange, and the Centennial ties everything together in a neat little bow with medium notes of citrus.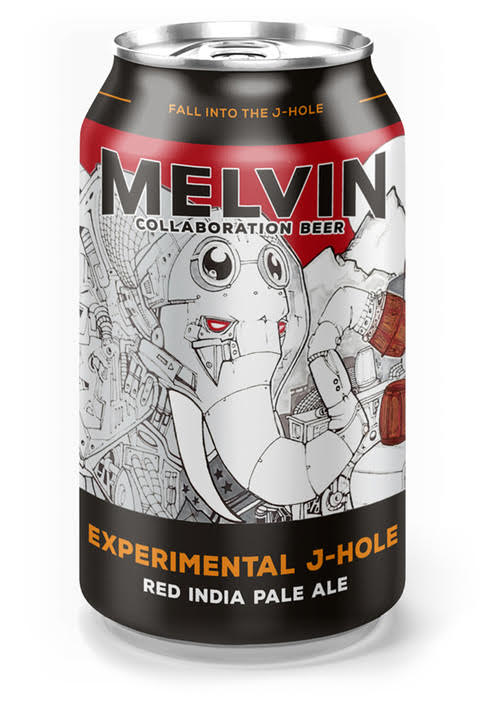 It features a high hop aroma with upfront stone fruit, candied cherry, hints of citrus (blood orange); with medium-high supporting piney and resin-y notes. There are light "dank" undertones and the malt aroma is medium-low with a hint of bread and graininess, with low fruity esters.
Appearance is slightly hazy, light copper with ruby highlights. You'll discover a medium persistent off-white head and medium carbonation, lending a medium-light bodied mouthfeel. With low alcohol warmth, there's a touch of lingering astringency that does not detract from the overall qualities of the beer. It's got a dry finish, slightly grainy, and a hint of lingering bitterness, without being coarse in its medium-high hop and upfront cherry flavor
"Working with Melvin was an inspiring collaboration for us. Their creative energy and brewing sophistication took our joint collaboration experiment to the next level. We pushed the limits of dry hopping with this collaboration and enjoyed sharing the spirit of Jackson Hole with our market here at sea level "– Bryant Goulding, Co-Founder, VP of Sales and Marketing.
This is Melvin's 8th collaboration of its kind. Expect more, including reaching the East Coast, this spring.
About Melvin Brewing
Melvin Brewing, born in 2009, is the beer child of Jeremy Tofte and Kirk McHale to fulfill their desire to drink the madness. Their quest was to produce the biggest and baddest West-Coast Style IPAs in Jackson, WY. Like true chemists, they experimented on a 30-gallon, then three-barrel brew house system, and developed the award-winning Melvin IPA and 2×4 Imperial IPA. Today, Melvin Brewing has a full-scale brewing facility in Alpine, WY, a brewpub in Bellingham, WA and astoundingly, more than 40 mouthwatering beer recipes to its name, including a range of hoppy beers and other styles such as ChChCh- Cherry Bomb (Fruit Beer), Killer Bees (Honey Ale), Coffee Ruckus (Coffee Imperial Stout) and Wu'Wit (Belgian Wit). For the down low on the madness, visit www.melvinbrewing.com.
A Little Bit About Rhinegeist Brewery
Our name, Rhinegeist, translates to "Ghost of the Rhine" and refers to our location in the historic Over-the- Rhine Brewery District in Cincinnati, Ohio. Located in an old brewery building built before prohibition, we brew batches of beer that sing with flavor. We aim to brew beers where, 'the first sip calls for the third' and we believe in the power of beer to bring great people together, foment fantastic ideas, and build a community that values craft beer and one another.