Belmont Station To Host Melvin Brewing's Your IPA Portland Release Party
|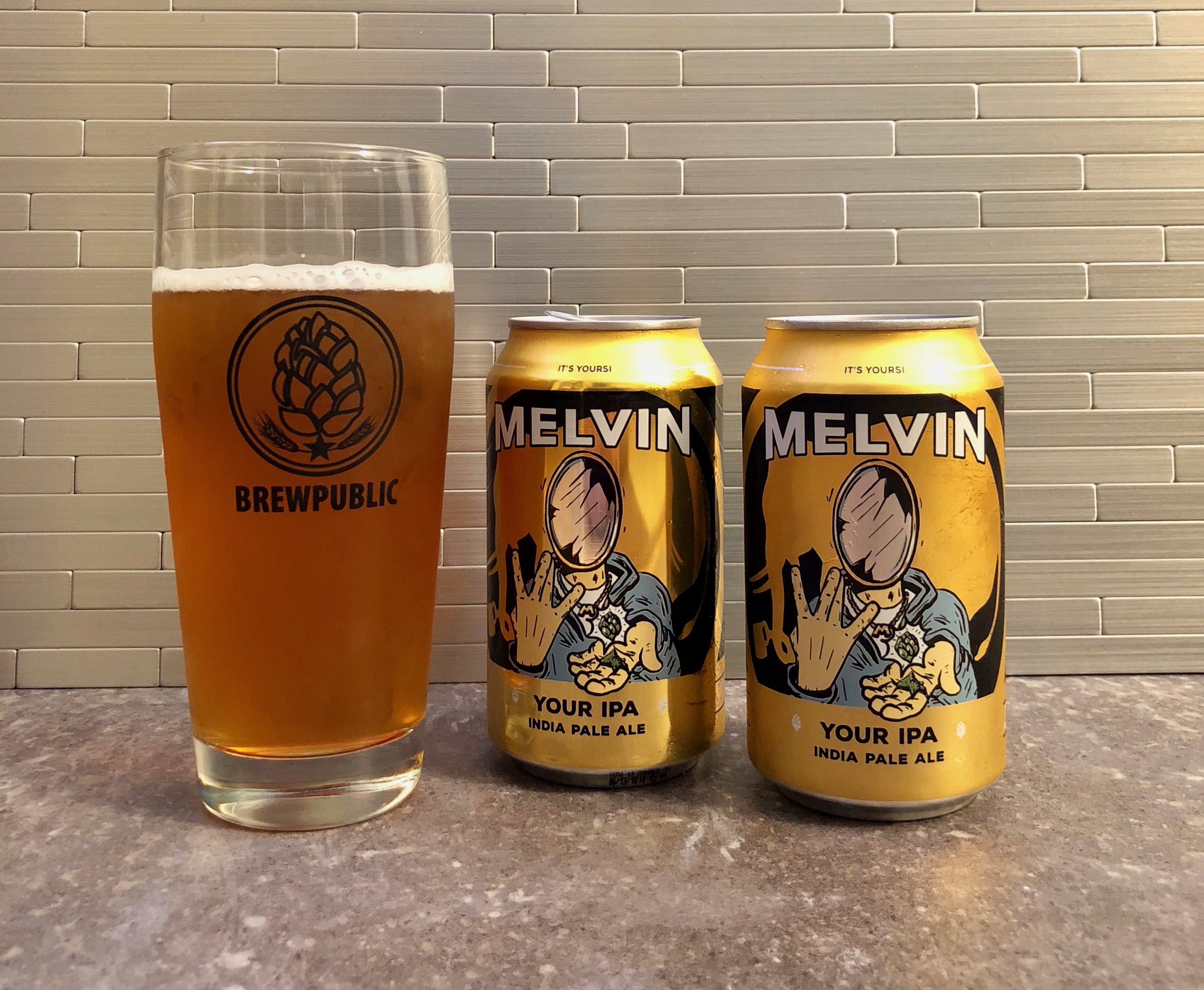 As Melvin Brewing launches its latest India Pale Ale, Your IPA, this beer will assist in raising money for the work done by RIP Medical Debt. The official Portland launch for this new beer will take place on Thursday, July 12th at Belmont Station from 5:00-8:00pm.
This new fundraising beer comes on the heels of some recent negative publicity for its brewpub in Bellingham, Washington. The Bellingham Herald reported the news regarding the sexual misconduct from the Melvin employee along with the other incidents that have surrounded the troublesome situation.
Last month Melvin Brewing launched its new Your IPA, an IPA that is looking to contribute back into the community. Melvin will donate 2% of sales from Your IPA to RIP Medical Debt, a charitable organization that is working to raise enough in donations by the end of 2018 to purchase and abolish $50 million in un-payable veteran and military personnel medical debt in America.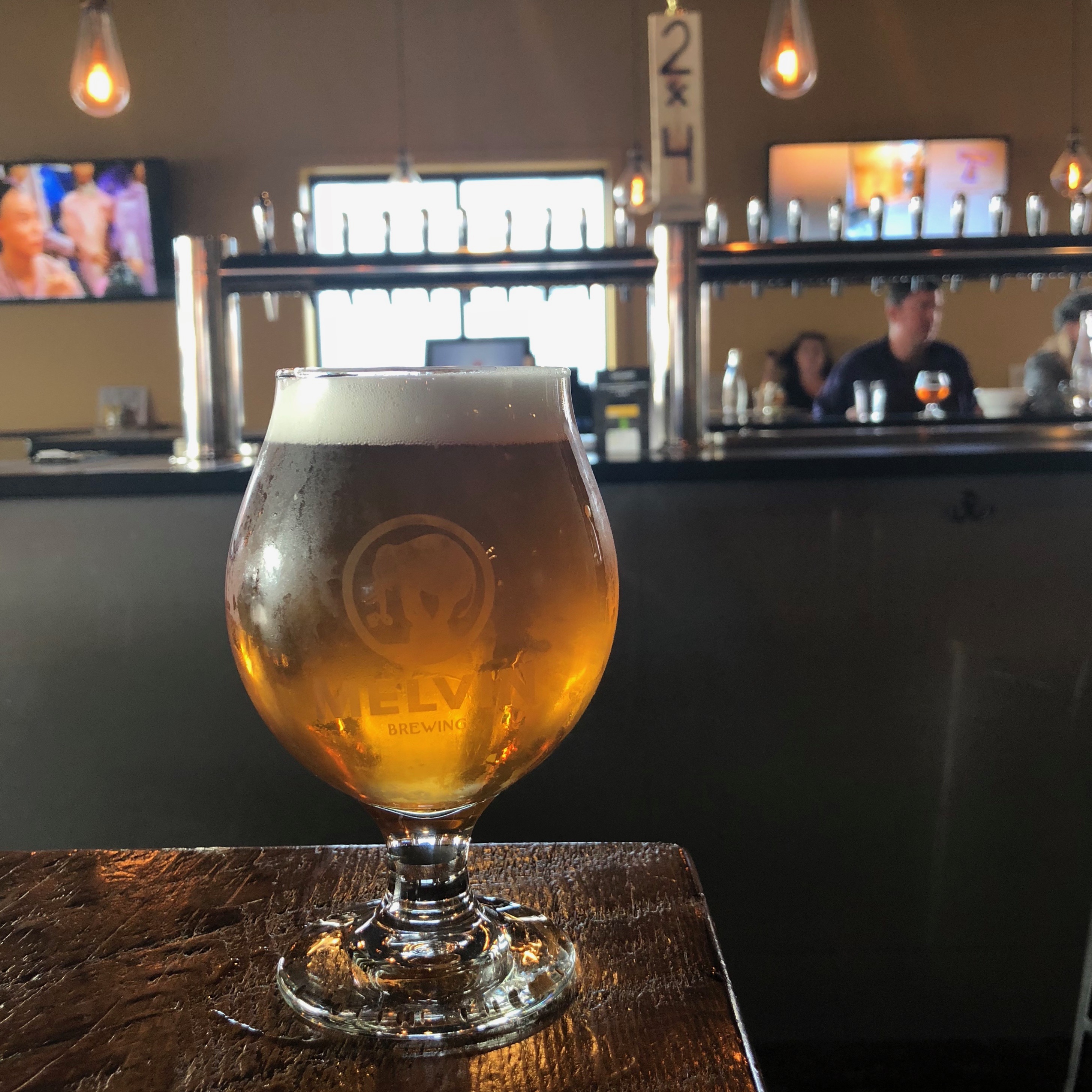 Best of all Melvin Brewing will keep all money raised here in Oregon staying in Oregon. Because of RIP Medical Debt buying power, $100 in donations can forgive $10,000 in debt. Melvin has a goal to donate enough money to forgive $1.5 million in medical debt here in Oregon.
Your IPA is the latest beer to join Melvin Brewing's core lineup of beers. The brewer states that this new IPA uses a "futuristic approach to a homegrown beer". This IPA uses 100% lupulin cryopowder to come up with a new tasting IPA. The lupulin cryopowder produces a true, West Coast IPA but with a less bitterness than what one would expect in this beer style. Your IPA is a beer that any hophead will enjoy!
Your IPA is now available on draft and in cans. And for those of us here in Oregon, Melvin Brewing had been out of the market briefly after the sale of General Distributors to Columbia Distributing. (read more about this here) Melvin decided to sever ties with its former distributors sale that would have taken the brewer to Columbia Distributing and is now part of Point Blank Distributing's portfolio of craft beer.
Here are additional details from Melvin Brewing's press release…
Your IPA is 7% ABV and features a light caramel base that plays host to deep earthy flavors mixed with citrus rind and spices, with the smooth and dry finish you've grown to love from the House of Melvin. It's an IPA for everyone, from beer snobs to those with hop phobia: it is the perfect mashup of old school brewing techniques and new school ingredients.
Initially, when making this beer, the idea was that we would be using Columbus hops as the defining character. But then we had a realization…using lupulin powder is the latest hop technology available globally, increasing aroma without increasing perceived bitterness. Utilizing cryopowder in Your IPA will increase the everyday yield. Combined with using a more efficient centrifuge production, we can provide a better value for you and your everyday IPA. This also allows us to give proceeds of the beer to charity, so we've hatched a master plan…
Beer for Your Future
We give a shit. And because this beer is crafted for you, a percentage of Your IPA proceeds benefits a 501(c)3 charity. In 2018, 2% of proceeds of Your IPA will be donated to RIP Medical Debt. RIP Medical Debt locates, buys and forgives medical debt across America, working on behalf of individual donors, philanthropists and organizations who provide financial relief for those burdened by unpayable medical debt. We are hoping to raise $300 thousand dollars for RIP with the goal of eliminating $30 million in medical debt.
A special focus of RIP Medical Debt is forgiving the medical debt of U.S. veterans and military troops. RIP is working to raise enough in donations by the end of 2018 to purchase and abolish $50 million in unpayable veteran and military personnel medical debt in America as part of the #NoVetMedDebt campaign.
RIP Medical Debt will work with Melvin Brewing to relieve millions of dollars of debt in our current markets: Colorado, Wyoming, Utah, Idaho, Oregon, Washington, Pennsylvania, New York, California and Massachusetts. Visit MelvinBrewing.com/Donate for more information on how to donate.
https://melvinbrewing.com/your-ipa/
In Wyoming alone (the least populated state), there is over $115 million in unpayable medical debt on over 100,000 residents' credit reports — burdening everyone from ski bums to cowboys, bartenders and oil workers who are unable to deal with this financial burden.
"One of the things that I think is very important about what we're doing is that it's supporting people everywhere in a way they can feel very connected to. We owe our success to the communities who support us." said Melvin Brewing sales director Ted Whitney. "The crew at Melvin recognizes run away medical debt as a huge threat to people's happiness and their ability to participate in community. As such, our support of stronger communities will be in the form of helping to relieve defaulted medical debt in concert with RIPmedicaldebt.org."
We're extremely excited for this partnership and on a mission to create a better world with a simple thing like beer, and all you have to do is drink it! Your IPA is everything you've ever wanted in a beer, and you can see yourself in every can. It's a beer for your future. It's your world, we're just brewin' in it.