Pelican Brewing to Release 2020 Father of All Tsunamis
|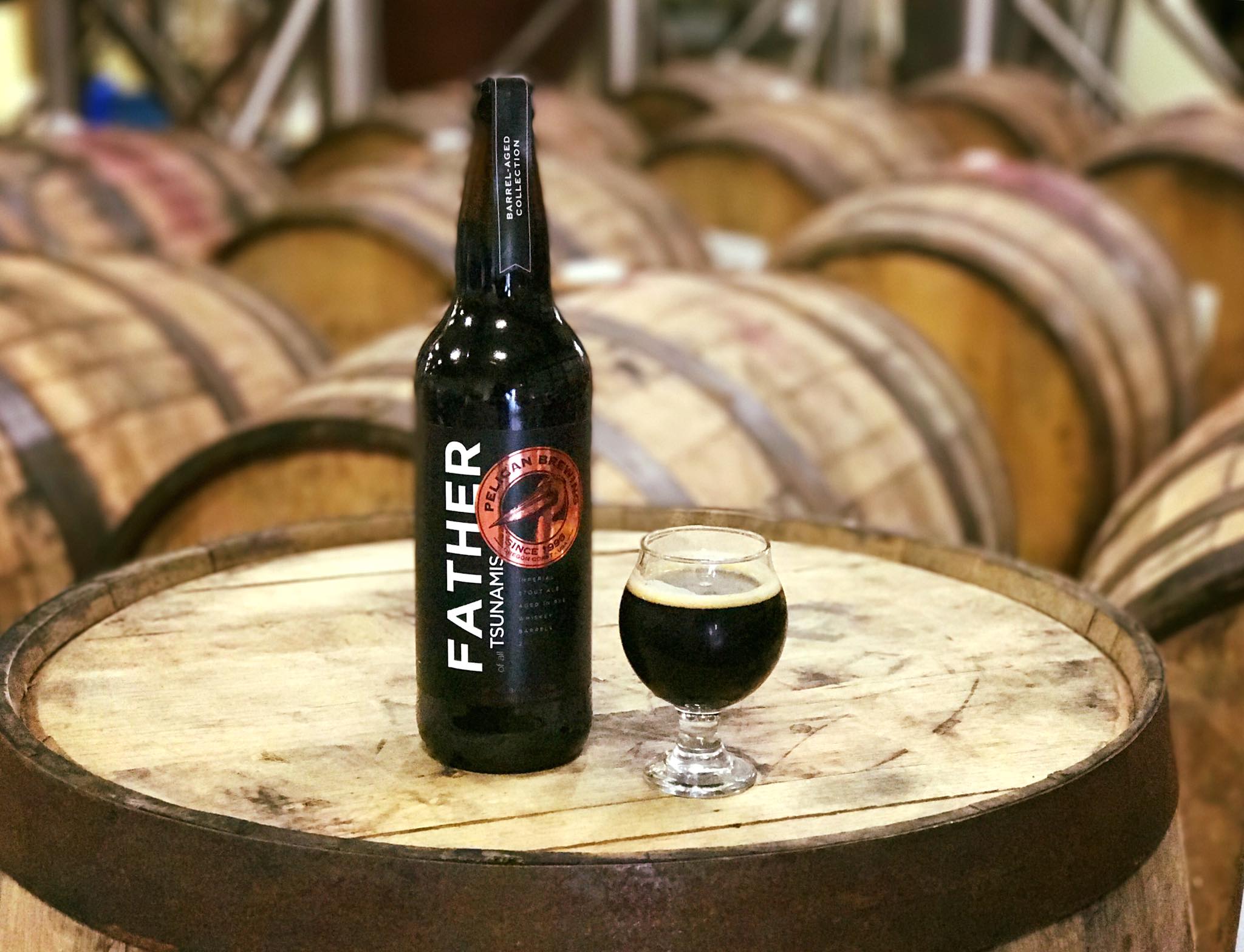 Six-time award winning barrel-aged beer, Father of All Tsunamis from Pelican Brewing Company is set to be released later this week on Friday, February 7th at all Pelican Brewing locations.
Father of All Tsunamis was only introduced to the lineup at Pelican just three years ago and has already been awarded six medals. The barrel-aged beer took home two Silver medals in 2019 at the Australian International Beer Awards as well as the International Beer Cup, and in 2018 Father won Gold at the Australian International Beer Awards, and Silvers at both the Brussels Beer Challenge and Oregon Beer Awards. Father was also awarded a Silver medal in 2017 at the Australian International Beer Awards. Not a bad showing in the beer's first three years!
In creating Father of All Tsunamis, the brew team that's led by Darron Welch at Pelican Brewing takes it well received Tsunami Export Stout and created a more bold imperial version of this beer. In doing so this beer offers up additional rich roasty flavors reminiscent of dark chocolate and espresso. But the brewers then add this beer to rye whiskey barrels for additional aging that is said to bring forth layers of spiciness, vanilla and caramel coming from these barrels. Father of All Tsunamis sits at 11.2% ABV and 55 IBUs.
"The 2020 vintage of Father of All Tsunamis is exceptionally rich with cocoa-like dark chocolate flavors," said Darron Welch, founding brewmaster of Pelican Brewing Company, in a statement. "This year's Father has a dryness on the finish to balance out the full-bodied richness of malt flavor and the subtle vanilla-like barrel character. A light spiciness hints at the robust rye whiskey that these barrels once held. With the dark, stormy weather we get this time of year, it is a fantastic winter warmer to enjoy by the fireside."
The limited-production Father of All Tsunamis, which will be available this month in 22oz bottles and on draft at select locations. The beer is available for pick-up at all Pelican brewpubs—Cannon Beach, Tillamook, Pacific City—the weekend of February 7, 2020.