Reuben's Brews Introduces Reuben's AM Brews
|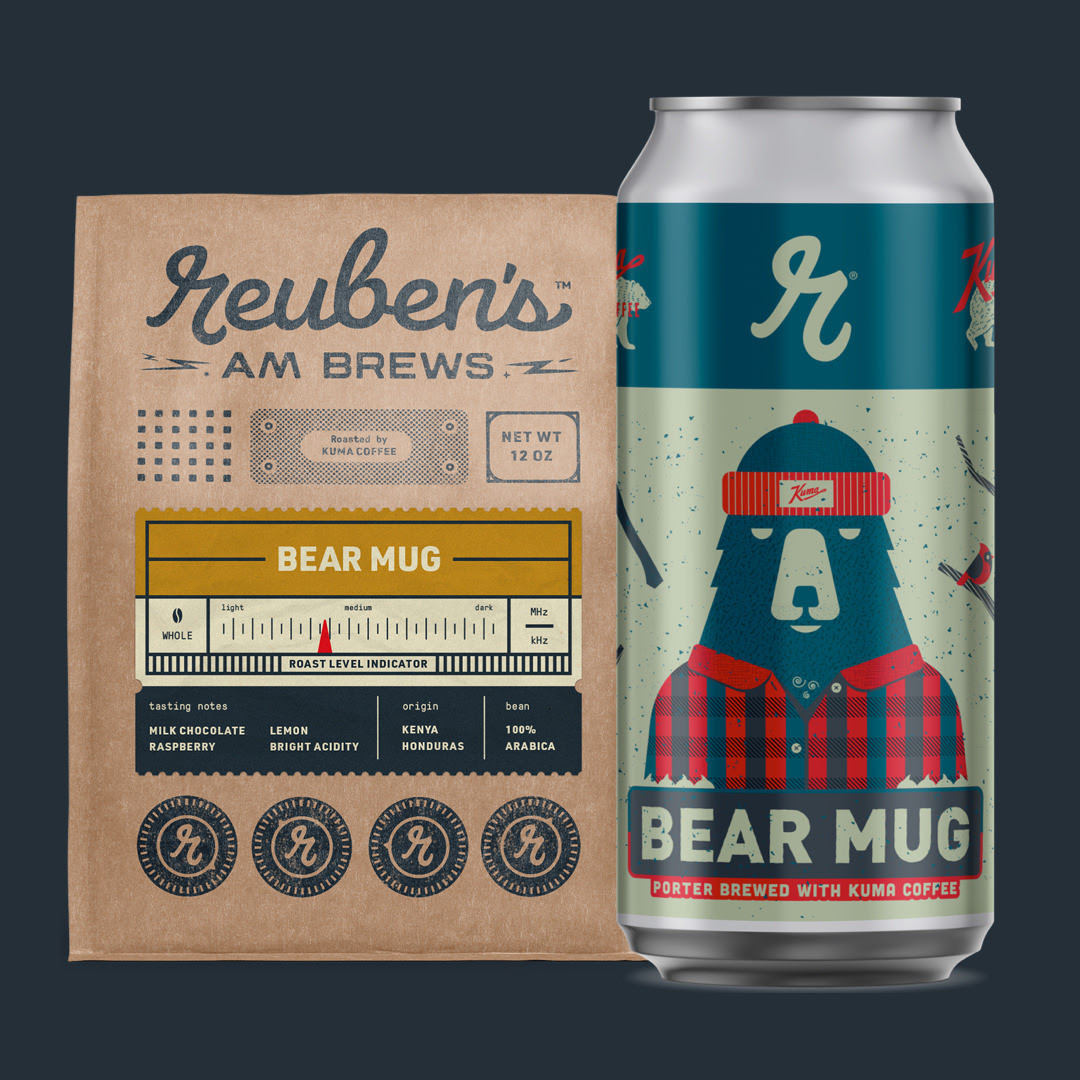 A new beer and coffee program, Reuben's AM Brews, launched today at Reuben's Brews. This launch began today with the release of Bear Mug, the brewery's classic Robust Porter is taken to another level with the addition of its new unique coffee blend.
Over the past few years, Adam Robbings, co-founder of Reuben's Brews, has been a student of coffee. The timing was right to take this expanding knowledge to a commercial level at the brewery.
"Being a Brit, tea is ingrained into you," said Robbings, in a statement. "It's something you drink all the time – day and night. I had started to get into coffee more before I moved to the US, but similar to beer – Seattle took coffee to a whole other level. Since moving to Seattle I've learned a lot about coffee. And not just by consumption! Although living close to the (awesome) Lighthouse Roasters does have its advantages."
Since its inception, Reuben's Brews has been brewing coffee beers from time to time. This normally meant pairing an off the shelf coffee to the beer and not building the entire beer from the ground up. Now the Seattle base brewery is excited to use Robbings coffee knowledge.
Bear Mug is Reuben's Brews latest coffee beer is a collaboration with their friends at Kuma Coffee, who they've partnered with on a number of projects over the years. In brewing Bear Mug, the brewery took its classic Robust Porter to another level with the addition of its unique coffee blend. Bear Mug is described as rich and roasty with an added layer of fruit sweetness from the Bear Mug coffee blend featuring Kenyan and Honduran beans.
Another part of Reuben's AM Brews is a new coffee project that will be available exclusively at Reuben's Brews. The initial offering will feature freshly roasted Kuma coffee blend Bear Mug which is featured in the beer of the same name. 12oz bags of Reuben's AM Brews Bear Mug will be available today at its Taproom alongside cans of Bear Mug beer.
⠀
And starting Monday, February 1, Reuben's AM Brews Bear Mug blend cold brew will be available at the Taproom on nitro and in cans to-go.
"We're very excited to begin offering this new beverage option on tap at our Taproom!" said Robbings, in a statement. "It further expands the breadth of offerings that we have available for you when visiting us in Ballard. We hope you enjoy this new project as much as we do!"