Reuben's Brews To Release Three Ryes Men Barrel-Aged Barleywine
|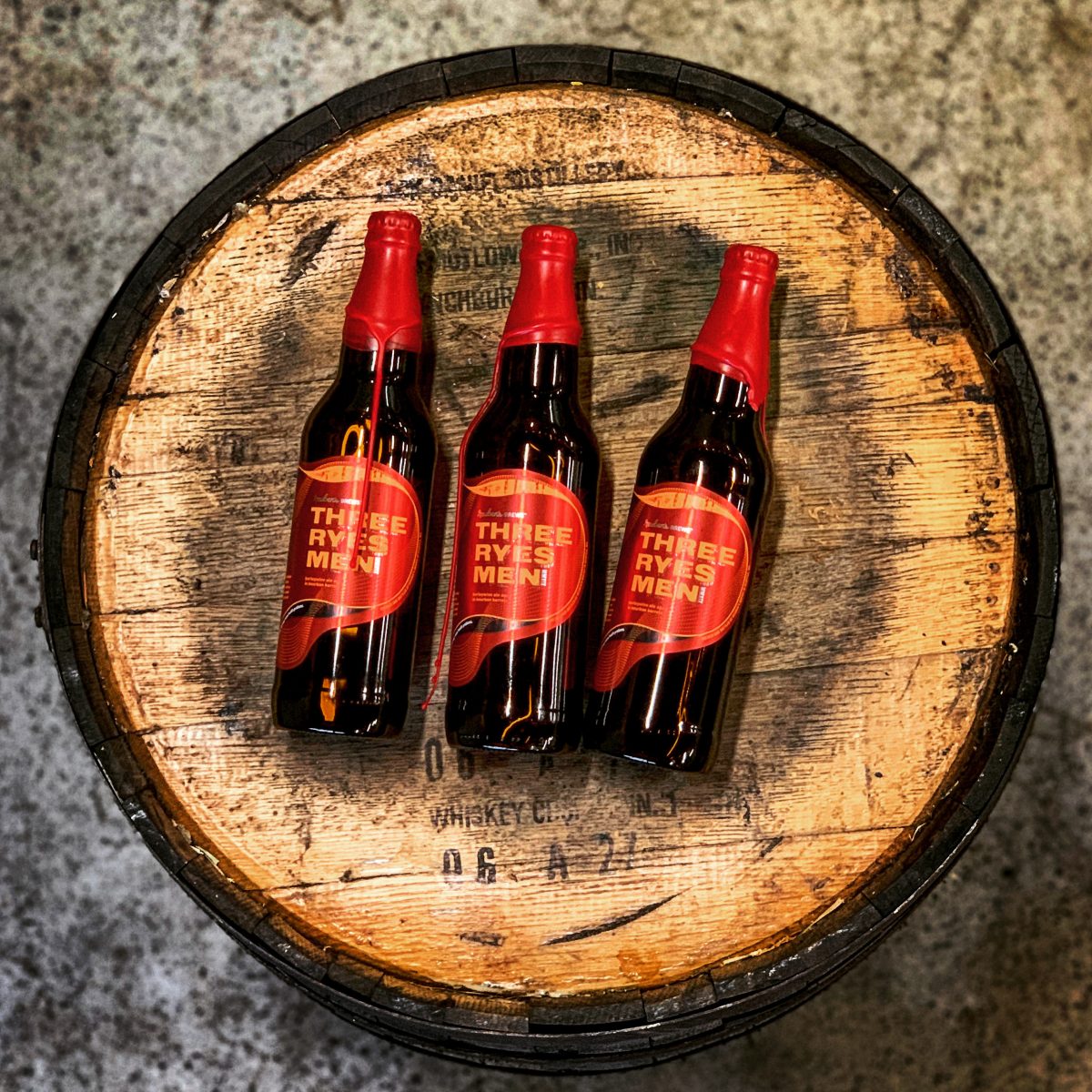 Though most of the year seems to be one that we would like to get behind us as quickly as possible, there has been a few bright spots for Reuben's Brews. The Seattle brewer recently was awarded a Silver Medal at the Festival of Wood and Barrel-Aged Beer for its Three Ryes Men, a barrel-aged barleywine. This same beer was awarded a Bronze Medal at the Great American Beer Festival and was voted as a Craft Beer & Brewing Top 20 of 2020 winning barrel-aged barleywine. Not too bad on this front!
The 2020 vintage of Three Ryes Men will be released in wax-dipped bottles on Friday, December 4th beginning at Noon on the brewery's online store and its Taproom in Seattle's Ballard neighborhood. Reuben's will also have a very special vertical of Three Ryes Men on tap when its doors open at Noon. Look for cellared kegs of 2018 and 2019, along with the new 2020 release. There will also be a special one-off Three Ryes Men infusion available on release day only.
Three Ryes Men is a barrel-aged barleywine brewed with multiple types of rye and aged in whiskey barrels, featuring a full body with malt driven caramel and chocolate notes, and layers of warming complexity. Reuben's co-founder Adam Robbings describes this beer as tasting like a liquified Rolo!
Due to Covid restrictions and guidelines in place, Reuben's release this year will be online only at ReubensBrews.com/Shop. Bottles go on sale online beginning at Noon on Friday, December 4th via the brewery's online store. Three Ryes Men will be available for pickup throughout the weekend. Bottles of Three Ryes Men will also be in limited distribution across the Pacific Northwest in the coming weeks.