Sierra Nevada Brewing Expands its Little Thing Lineup with Sunny Little Thing
|
Since debuting its Hazy Little Thing back in January 2018, Sierra Nevada Brewing has developed a solid portfolio of beers using the Little Thing tagline. Wild Little Thing came next that was followed by Big Little Thing and beginning this month, Sierra Nevada Brewing debuts Sunny Little Thing.
With the new Sunny Little Thing, Sierra Nevada has brewed a beer that is not complicated. Just a simple citrus forward, sessionable ale that compliments its Little Thing portfolio quite nicely.
Sunny Little Thing is brewed with malt bill of Two-Row Pale, Wheat, Oats, and Cara-Pils and is single hopped with Crystal Hops. The malts and more specifically, the oats and wheat, help create a mouthfeel that's very smooth, yet robust for a beer at just 5% ABV, 10 IBUs and 170 calories. Then when adding the crystalized citrus juice squeezed right from real oranges and grapefruit in the brite tanks, it allows for a strong citrus aroma and flavor to be maintained in the packaged beer.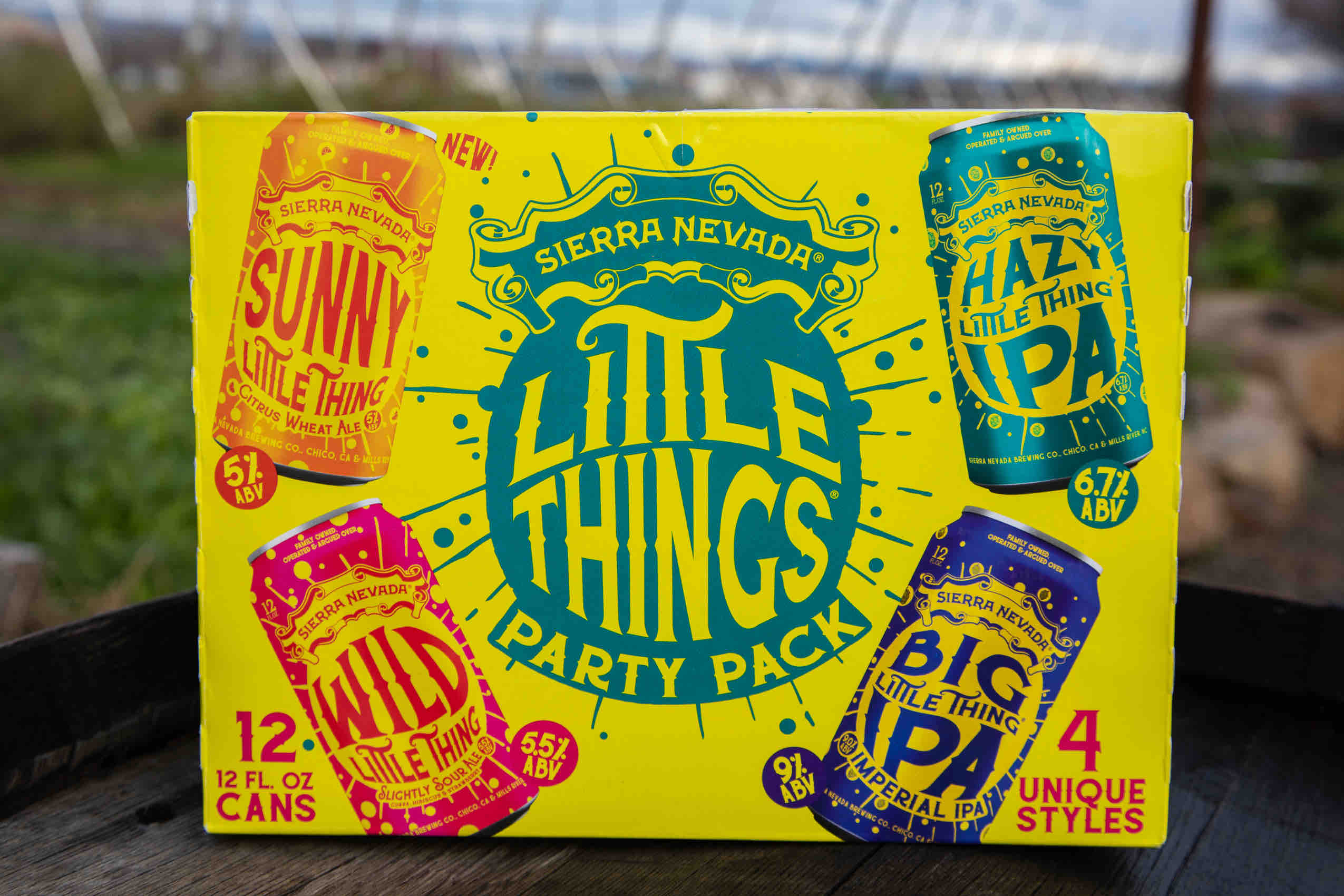 Sunny Little Thing is currently available in the newly packaged Little Things Party Pack that brings together all four beers from the Little Things portfolio. The new Little Things Party Pack includes all four of Sierra Nevada's beers in the Little Things brand family:
Hazy Little Thing
Juicy hops and silky malt meet in a Hazy Little Thing with fruit-forward flavor, modest bitterness, and a smooth finish. 7% ABV
Wild Little Thing
This slightly sour Wild Little Thing has just the right smack of tartness for serious refreshment, while guava, hibiscus and strawberry lend fruity-sweet depth and a bright pop of color. 5% ABV
Big Little Thing
Make way for the Big Little Thing, an imperial IPA flexing a full malt body, restrained sweetness, and tropical hop flavors of mango, grapefruit and tangerine. 0% ABV
With something for every personality – from wild, bold, to refreshing – the Little Things Party Pack brings the beer family together with four styles in a nicely packaged 12 pack!
And to launch the new Little Things Party Pack, Sierra Nevada has created a great Spotify Playlist that can be accessed by clicking here!