Von Ebert Releases Arboreal Light as part of its Heritage Beer Series
|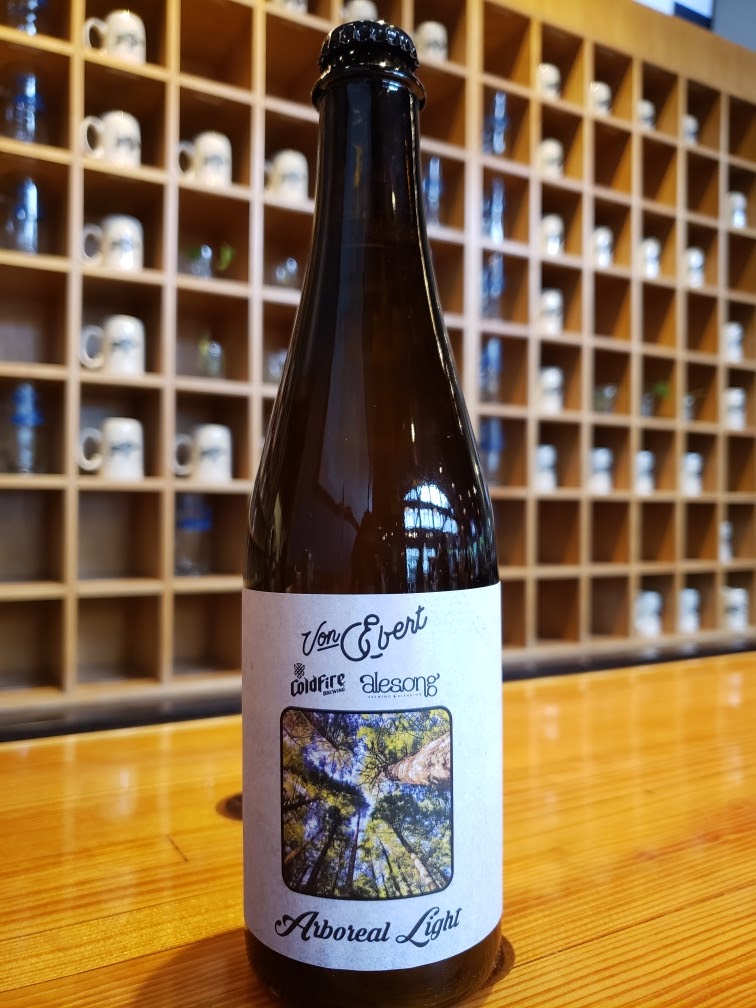 On its latest Heritage Beer release, Von Ebert Brewing recruited two Eugene brewers – Alesong Brewing & Blending and ColdFire Brewing – to blend Arboreal Light.
Sitting at 5.1% ABV, Arboreal Light is a blend of foudre and puncheon-aged mixed cultures beers, further aged on Centennialquats and Mandarinquats from Pearson Ranch in California. It was then dry-hopped with a touch of Hallertau Mittlefruh and Azacca.
When it comes to its flavor profile, Arboreal Light is described as offering characteristics of orange blossoms on a sunny day, moderate oak and tannin and vanillin, clean acidity, and subtle Brett funk.
Arboreal Light was blended in collaboration with fellow 2020 GABF Specialty Saison medalists Alesong Brewing & Blending and Coldfire Brewing. Both breweries visited Von Ebert Glendoveer to taste through a bunch of oak, and the three breweries settled on a bright blend with lots of citrus notes that was a perfect base for further citrus additions. A subtle dose of dry-hopping added some background herbal grassiness and stone fruit pungency.
Beginning today, Arboreal Light is now available in bottles at Von Ebert Glendoveer and Von Ebert Pearl.