Holy Schnitzel! Leavenworth Unveils Its Fall 2022 Event Lineup
|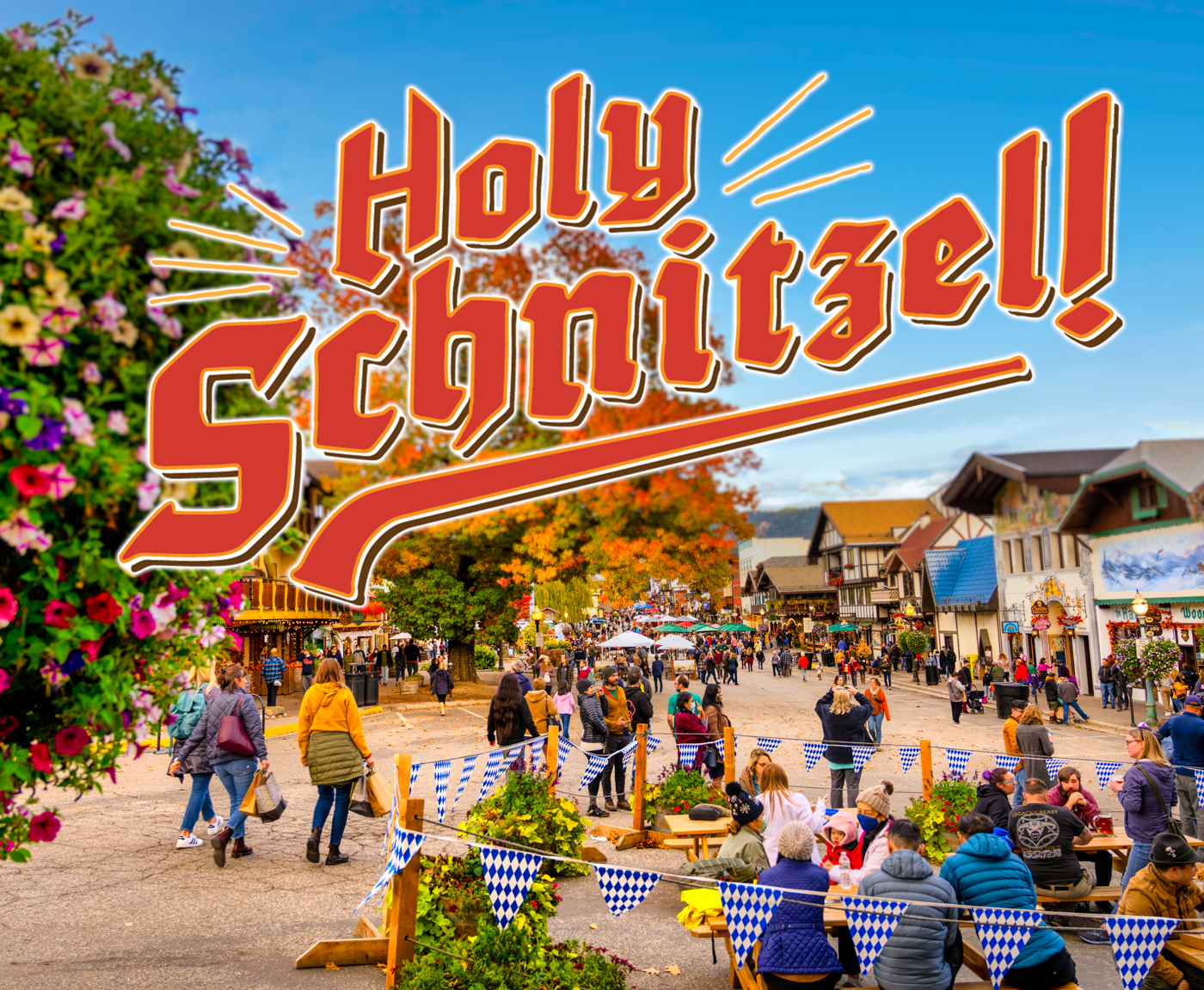 The mountain village of Leavenworth, Washington has been attracting visitors to explore its Bavarian themed community and its surrounding natural beauty. Best known for its Oktoberfest celebration in the fall, Leavenworth has a few other noteworthy events taking place when the days get shorter.
Come mid-September, Leavenworth will be hosting a handful of popular events including Salmon Festival, Autumn Leaf Festival, and of course Oktoberfest that will take place over three weekends! Plus, Leavenworth will bring a new event to the village with the Summit To Sea Film Festival during the final days of October.
To properly celebrate these fall events, Visit Leavenworth has just launched its Holy Schnitzel! campaign. "I'm proud of the work we have done to put together a season-long lineup of outstanding experiences and there's no question that our signature autumn events are worthy of a trip to Leavenworth," says Troy Campbell, executive director of the Leavenworth Chamber of Commerce. "Sunny days, crisp nights, fall colors, and the bustle of apple and pear harvest make it one of my favorite seasons to live here, and the perfect time of year to visit."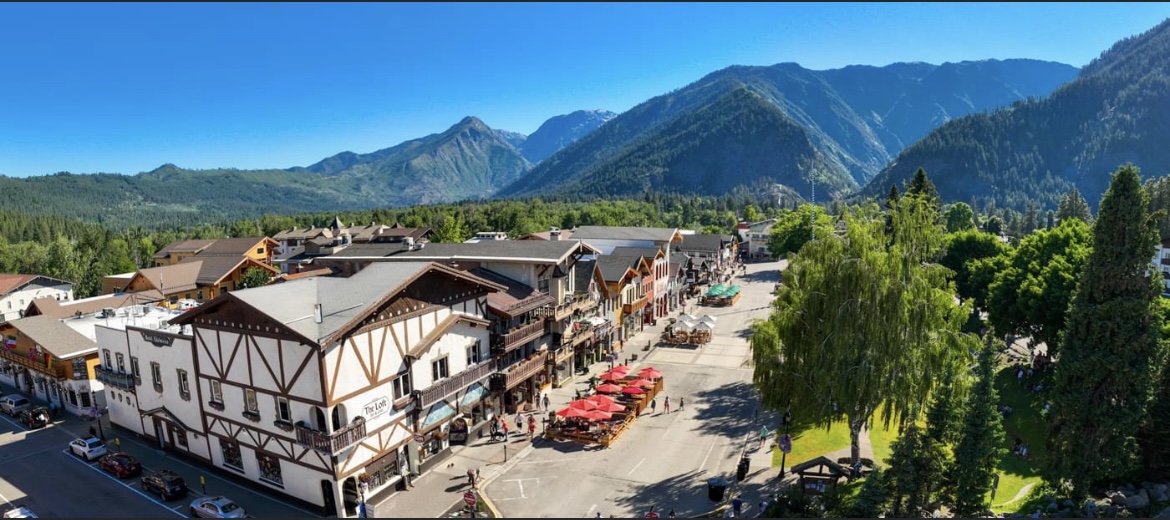 Among the notable fall events taking place in Leavenworth, a few highlights include:
Salmon Festival — Sept. 17
Held on the grounds of the Leavenworth National Fish Hatchery and sponsored by Friends of the Northwest Hatcheries, the Wenatchee River Salmon Festival is back for its 30th year! This annual natural resource education event celebrating the return of salmon to the Wenatchee River. Highlights of this free and family-friendly event include salmon-centric activities like the popular Salmon Maze, a Native American Village complete with a traditional canoe, salmon bake, and drumming and dancing, as well as arts & crafts activities and outdoor recreation like archery and a climbing wall.
Autumn Leaf Festival — Sept. 23-25
Founded in 1964, Autumn Leaf Festival is Leavenworth's longest-running festival. Sponsored by the Washington State Autumn Leaf Association and held in downtown Leavenworth, this free event celebrates the annual changing colors of the autumn leaves and is popular with 'leaf peepers' and outdoors lovers near and far. Leaf peeping has become one of Leavenworth's most popular natural attractions, and highlights of the Autumn Leaf Festival include food booths, music in the park, a car show, a kid's parade, and the Grand Parade featuring the 2022 Royal Lady.
Oktoberfest — Sept. 30-Oct.1; Oct. 7-8; Oct. 14-15
Oktoberfest returns to Leavenworth over three weekends (Fridays & Saturdays) from Sept. 30 through Oct. 15, thanks to the Leavenworth Chamber of Commerce. In addition to longstanding traditions of music, dancing, and the ceremonial tapping of the kegs, Oktoberfest will now take place throughout the town, including two fully programmed venues (beer gardens) located at the Leavenworth Festhalle and at Front Street Park, making it even more appealing to visitors and local businesses alike. Local breweries including Icicle Brewing Co., Doghaus Brewing, and Blewett Brewing will be pouring their beers (and a special collaboration brew) alongside imports from Germany. And a Kinderplatz will feature kids' activities, games, and a root beer garden just for them. After a three-year hiatus, it's time to grab your best trachten (traditional Bavarian garments) and make plans to celebrate Oktoberfest in America's unofficial Bavarian capital.
Summit to Sea Film Festival — Oct. 28-30
New to Leavenworth, the Leavenworth Chamber of Commerce and Icicle Creek Center for the Arts present the inaugural Summit to Sea Film Festival. This three-day film festival celebrates independent and award-winning films documenting the natural world from summit to sea, shining a light on conservation through dozens of screenings at the Snowy Owl Theater on the Icicle Creek Campus. Through a partnership with International Ocean Film Festival, attendees of the Summit to Sea Film Festival will have rare access to a lineup of films that aim to educate, entertain, and encourage active participation in important conservation efforts. Among the scheduled screenings, a few official selections include STURMFAHRT – The World's Toughest Sailing Race, INTO THE BLUE – The Wonders of The Coral Triangle, and Nā Kama Kai – Children of the Ocean. Attendees can expect film maker panels, social hours with refreshments, themed screenings for families, opening and closing night festivities, and much more. Tickets go on sale this August and with proceeds going to local non-profits; Waste Loop, ICCA and Wenatchee River Institute to help fund their environmentally focused programs.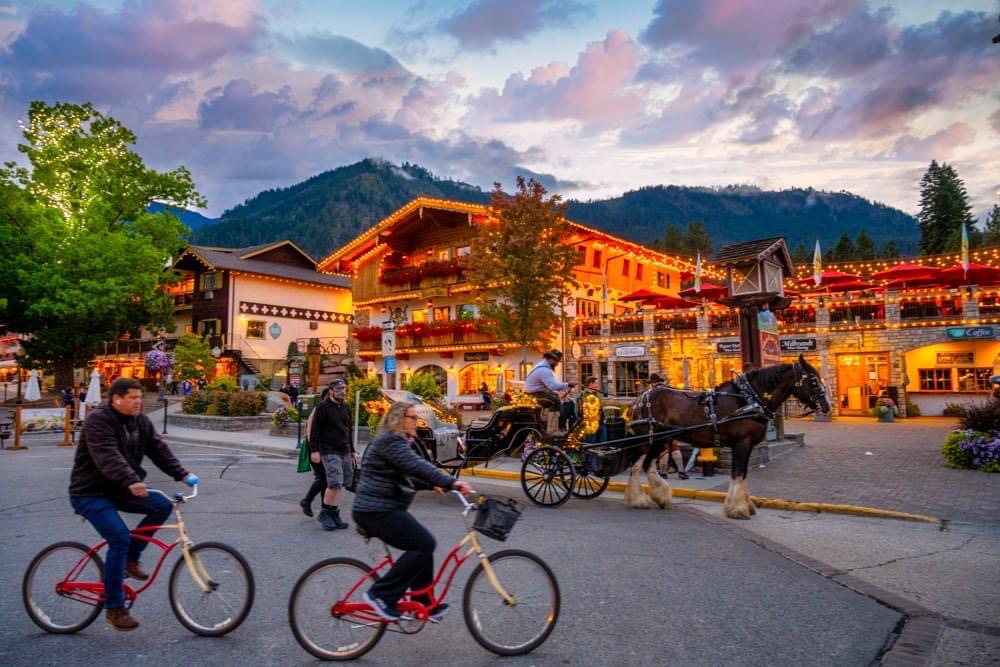 Planning ahead for the holidays
It's also never too early to begin planning for the holiday festivities in Leavenworth, with the signature Village of Lights: Christmastown, where the village shines under over a half a million lights and it's Christmas every day from Nov. 25 through Dec. 24.
"Our visitors during the pandemic told us how much they missed celebrating our fall events and that they were also seeking new and different experiences that showcase the area's scenic and natural beauty," says Campbell. "We've listened to their comments and requests, and we're excited to present some of Leavenworth's longest-standing events amidst the Bavarian backdrop of Leavenworth, while supplementing those with new events that are sure to leave them with a sense of Holy Schnitzel!"
For more information, please visit www.leavenworth.org.