2020 Oregon Cider Week Goes Online
|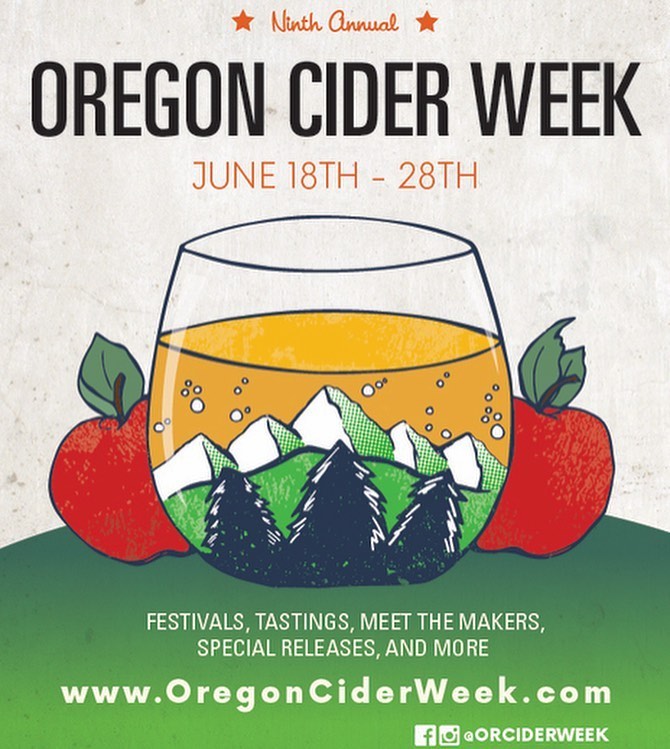 With most of our summer drinking events being cancelled this year as we continue to deal with the COVID-19 pandemic, Oregon Cider Week is not letting this stop them from celebrating. Presented by the NW Cider Association, the virtual Oregon Cider Week will take place from Thursday, June 18 through Sunday, June 28.
2020 Oregon Cider Week will definitely be a tamer week this year with all events going virtual. There will be a handful of home tasting events including Cider Summit Portland, cider and food pairing dinners and cheese and cider lesson, all from the comfort of your home.
Here are additional details on the virtual 9th Annual Oregon Cider Week.
Oregon cidermakers in every corner of the state, from 2 Towns Ciderhouse and Square Mile to tiny Banon Rain, are finding ways to create the connection, community and cider sales that are needed more now than ever. Social distancing has presented new challenges for cidermakers – taking away the bars and restaurants that connect cider lovers to new craft creations. But these whirlwind times provide new opportunities for cider lovers to enjoy that #inciderlife: Makers like Bauman's and Art+Science are now shipping rare and limited releases to your door! An evening of entertainment is available at your fingertips with Cider Festival in a (Zoom) Box: A Virtual Oregon Cider Week Party with the 2020 PDX Cider Summit Makers on Saturday, 6/20.
Oregon Cider Week 2020 events will be coming online as they are imagined! So bookmark https://www.oregonciderweek.com/ and https://www.facebook.com/ORCiderWeek/ today to keep up on all the opportunities to support and celebrate Oregon's beautiful cider bounty.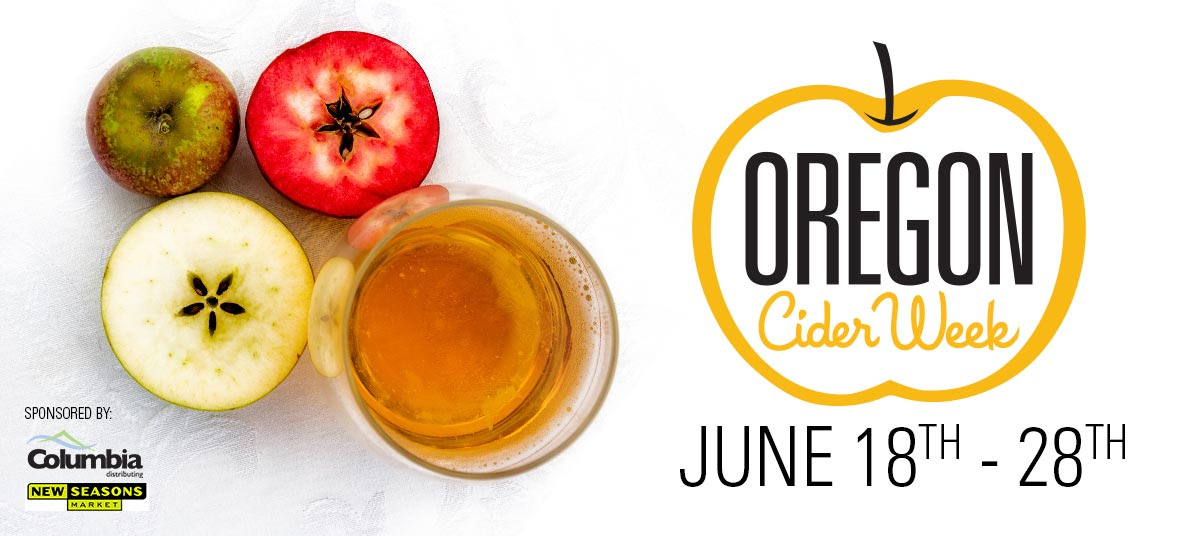 Oregon Cider Week is made possible by the support of Columbia Distributing, New Seasons Market, Oregon Department of Agriculture, Northwest Naturals, Davis Wright Tremaine LLP, and FruitSmart.