Alesong Brewing & Blending Debuts Two New Ciders
|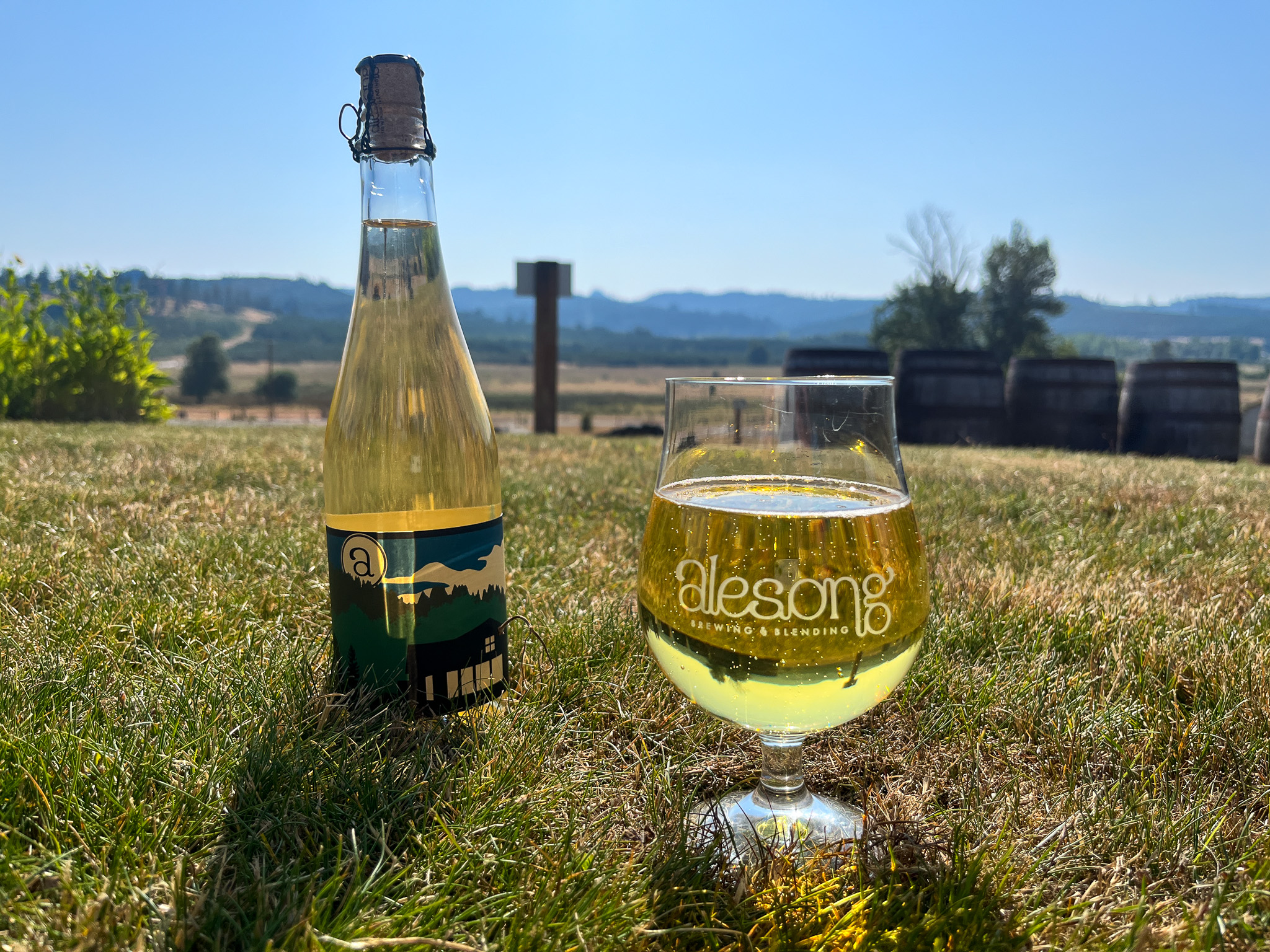 A new line of cider is set to debut from Alesong Brewing & Blending as the Eugene, Oregon brewer now steps into the cider world. Alesong will launch two new ciders – Dry and Semi-Dry – both matured in oak and display the complex, yet balanced and food friendly, character that defines Alesong beers. Both ciders will be available on draft for on-site consumption at its brewery location beginning on Saturday July 29, 2023 at 1:00pm. Soon, both ciders will also be available in bottles.
"Building on our experience making barrel-aged beer with all manner of fruit co-ferments, cider felt like a very natural progression for us," says founder and production manager, Brian Coombs. "We're excited to continue our explorations in fermentation and barrel-aging with apples and other fruit, alongside our beer production.  Similar to our beers, our hope with these ciders is to provide an elevated experience with a thoughtfully crafted beverage that showcases our region's bounty and the magic of oak-aging."
For the brewery's first foray into cider, Alesong reached out to their friends at 2 Towns Ciderhouse out of Corvallis to assist with their expertise in fruit sourcing and initial fermentation.  Selecting a base cider made from fresh pressed, Northwest grown apples, Alesong's production team worked to mature the cider over several months in French oak before assembling final blends that are tart and refreshing with a medium-toasted oak character and a light, spritzy, carbonation.  And with the release of both a fully dry version and lightly sweet, "semi-dry" variation, cider lovers will find that there's a flavor profile that suits their palate.

Production staff from Alesong will present the ciders and share in the celebration from 1:00-8:00pm.  The new ciders will debut alongside a curated selection of Alesong beers and thoughtful food offerings from their newly opened kitchen. The event is open to all, with no reservations required (or accepted) to attend.
Alesong Brewing & Blending
80848 Territorial Hwy
Eugene, OR