Ring In the New Year with Bubbly Brut Cider From Portland Cider Co.
|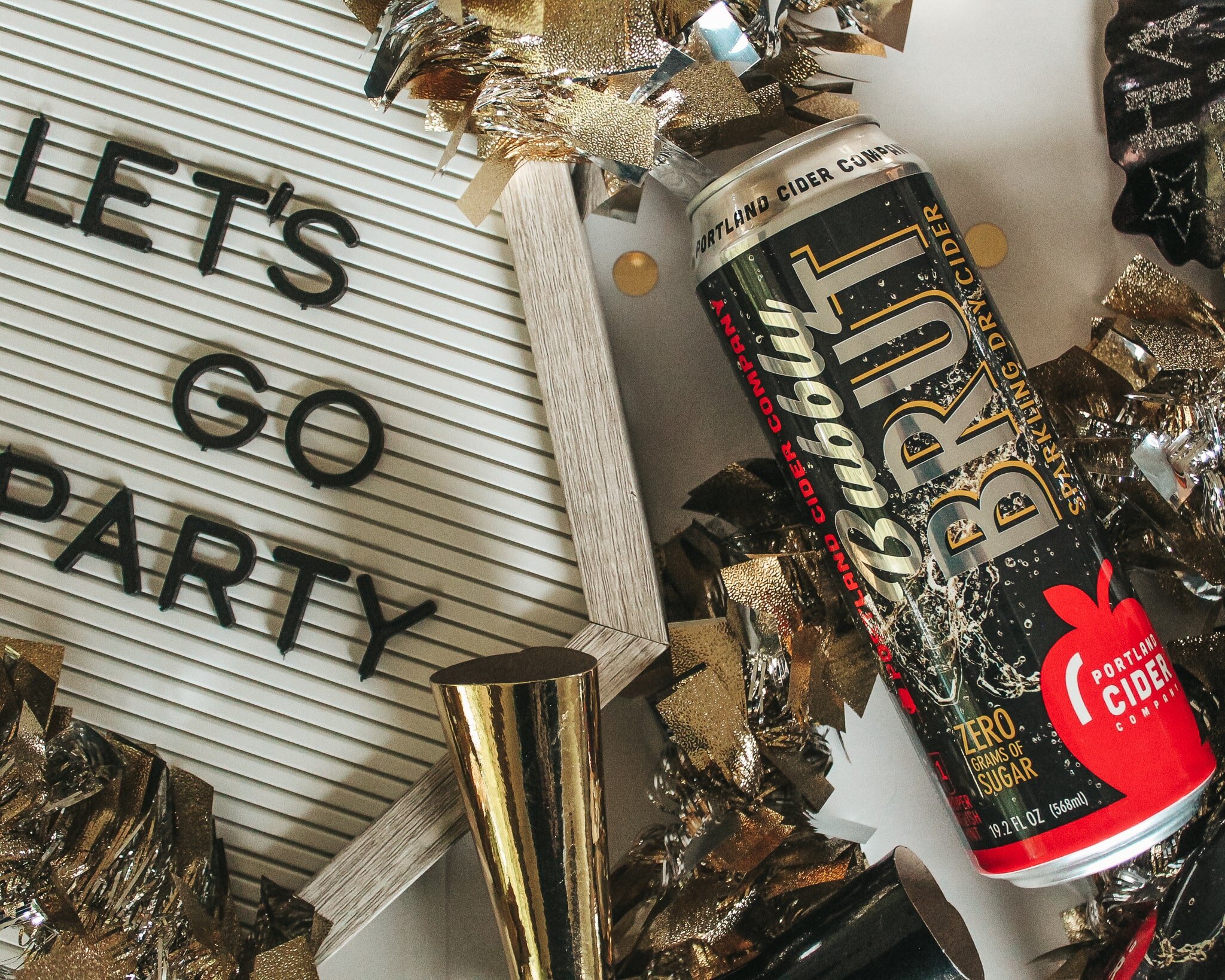 In time for a more subdued New Year's Eve celebration later this week, Portland Cider Co. has released Bubbly Brut Cider. This new, modern champagne-style sparkling cider is now available in 19.2oz cans.
Bubbly Brut is effervescent and dry in the style of champagne, fermented separately with two different champagne yeast strains on neutral French Oak, then blended that sits at 6.9% ABV. Made from 100% Northwest Apples with zero sugar, this small-batch cider is high in fizz as this cider has been canned at 50 percent more carbonation, the highest carbonation level ever by Portland Cider Co. Pair Bubbly Brut with sharp white cheddar, vanilla cupcakes, dark chocolate, steak, and shrimp fettuccini.
"We wanted to capture what people would expect from a champagne, but in a more approachable cider package," said Deron Davenport, Portland Cider Co.'s head cidermaker, in a statement. "Bubby Brut feels like a celebration with its sparkling effervescence, but it's a cider at its core. That's what's really cool about this product—it's an ode to a dry cider with a flavor profile that's just as complex as any champagne you'll find."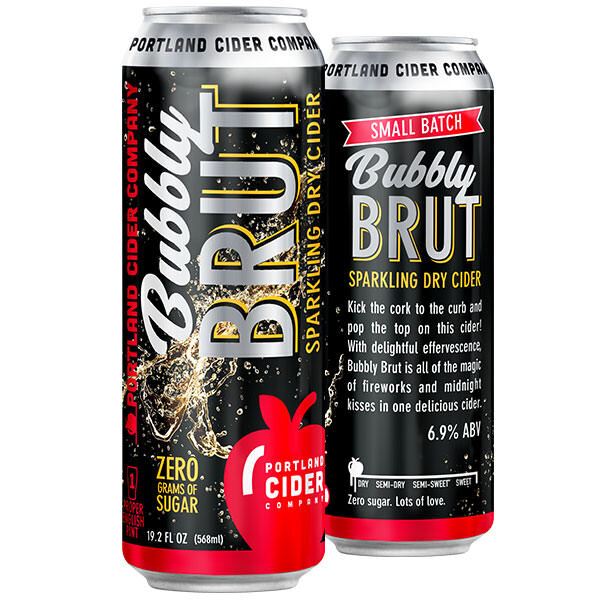 In addition to enjoying Bubbly Brut on its own, Portland Cider Co. also has a few cider cocktail recipes in store for New Year's Eve. Use the new Bubbly Brut to make an Aperol Spritz, French 75, and Peach Bellini, perfect for ringing in the New Year! Learn more about these cocktail recipes from clicking here.
Bubbly Brut is available now through February and can be purchased at Portland Cider Co.'s two Oregon taprooms and select retailers in Oregon, Washington, Northern Idaho, and Northern California. To locate Bubbly Brut or any other cider from Portland Cider Co., use the Portland Cider Finder.