NW Cider Club Debuts Picnic Perfect Summer Cider Box
|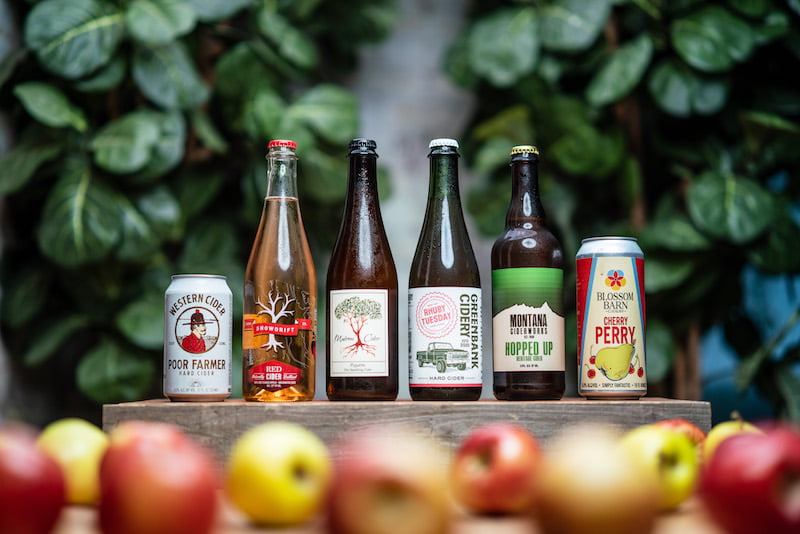 PORTLAND, OR. (April 22, 2022) – Just in time for summer sipping, Northwest Cider Association's premier NW Cider Club debuts their latest, expertly-curated cider line up, Picnic Perfect.
The club's new release is focused on ciders that pair well with summer fare. Picnic Perfect ciders include a range from low abv offerings, to red-fleshed ciders, from fruit and spiced ciders, to handcrafted perries– celebrating the range of flavors innovative cidermakers are dreaming up in the Pacific Northwest.
Packed for adventure and fully summer-ready, NW Cider Club's Picnic Perfect release includes 10 unique selections that keep pace with tastemakers who want to try new things and savor the good life. Inspired by the kind of endless summer that memories are made of, the Picnic Perfect line-up offers handcrafted ciders from small, island-based apple orchards in Washington, solar-powered pear orchards in Southern Oregon, and those made with fresh fruit from Montana's Bitterroot Valley. Whether you're keeping it low-key with backyard barbeques, languishing lakeside or scouting mountain tops, pairing is easy this season with NW Cider Club.
Cider lovers can join the club, gift a quarterly subscription, or order a one-time box until May 18th for early June shipping. Each box is curated by a professional team of cider experts and includes four to ten ciders (see below for club options), tasting notes and cheese pairing ideas from Whole Foods' fromager. Subscriptions can be held or stopped anytime with no cancellation fees, and shipping is available to most states in the US. Shipping and handling not included in prices below.
How does the club work?
Each subscription box is delivered quarterly in June, September, December & April. There are four club choices with varying costs:
Elevated Club includes four 750ml (wine sized!) bottles – ($89)
Discover Club offers six, hand-selected Northwest-made ciders in 12 to 16.9oz cans and bottles – ($59)
Discover 12 Club: doubles up on the Discover ciders, receiving two of each selection (a total of twelve ciders!) – ($118)
Elevated + Discover Club: includes all 10 ciders! This newer club option is the fastest growing favorite as it includes the full flight from both clubs. – ($149)
Elevated Picnic Perfect Box ($89)
This box explores four shareable 750ml offerings that will up-level your quintessential backyard BBQ. Bottles include:
Discover Picnic Perfect Box ($59)
NW Cider Club's original offering, the Discover Club is always a mixed-six selection of Pacific Northwest bottles and cans. This refreshing line up invites you to spread out your favorite summer blanket and settle in for a tasting. Offerings include:
NW Cider Club is available for delivery in 39 states. Cider fans can join anytime, but should note the quantity of each selection is limited and may sell out. Join or order by May 18th for Summer Release, shipping in early June. Sign up at nwciderclub.com
NW Cider Club was launched in fall 2020 by the NWCA, a non-profit, member trade association that supports and promotes Pacific Northwest ciders to people across the nation. Cideries, who were hit hard by closures early in the pandemic, had to act fast and bring their shops online. The NWCA worked nimbly and created the club as a new direct sales opportunity for members. In little over a year the club has grown to more than 500 members across the country.
About Northwest Cider Association 
Founded in 2010, the Northwest Cider Association (NWCA) brings cideries and cider lovers together to learn, experience and enjoy the Northwest cider culture. Representing orchardists and nearly 100 commercial cidermakers from throughout Washington, Oregon, Idaho, Montana and British Columbia, the group is dedicated to supporting, promoting and growing its thriving industry. NWCA hosts Portland International Cider Cup (PICC), Cider Symposium and runs NW Cider Club. For more information, visit NWCider.com and follow @nwcider on social media.