Portland Cider Co. Releases Pumpkin Spice Cider
|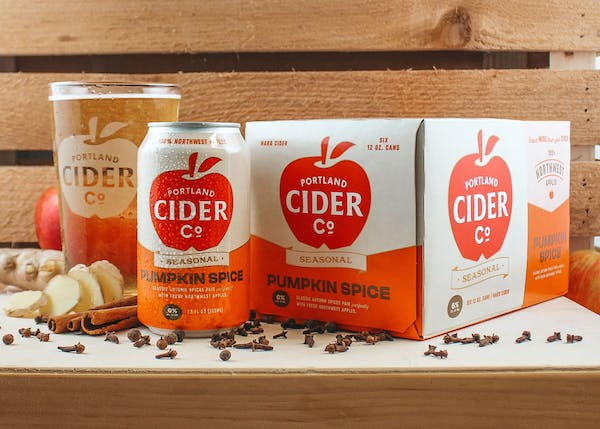 Fall will soon be upon us and making its way to store shelves is the perfect cider for the upcoming fall season with Pumpkin Spice Cider from Portland Cider Co. This annual fall seasonal is full of spices that you look forward to each fall that can be found in lattes, holiday pies and much more.
Pumpkin Spice Cider is made with Northwest apples, Cinnamon, Nutmeg, Cloves, Allspice, and Ginger. These ingredients create a cider that is full of the aromas and flavors that the fall season is known for. It's essentially apple and pumpkin harvest in a can that comes in at 6% ABV!
Portland Cider Co. suggests pairing its Pumpkin Spice Cider with Apple Pork Chops, Cinnamon sugar doughnuts, Gingerbread cookies, and Roasted sweet potatoes.
Pumpkin Spice Cider Awards 
Double Gold – Sip NW Best of the Northwest 2021
Double Gold – Cidercraft Annual Awards 2017
Gold – U.S. Cider Open 2017
Silver – New York International Cider Competition 2021
Judges' Choice – Sip Northwest Best of the Northwest 2018
Pumpking Pumpkin Spice Cider can be found at all three Portland Cider Co. pubs and coming to a store near you throught the end of October in Proper Pint 19.2oz cans and 6-pack, 12oz cans.