33 Books Presents The Spirit Summoner: Cocktail Conjurer
|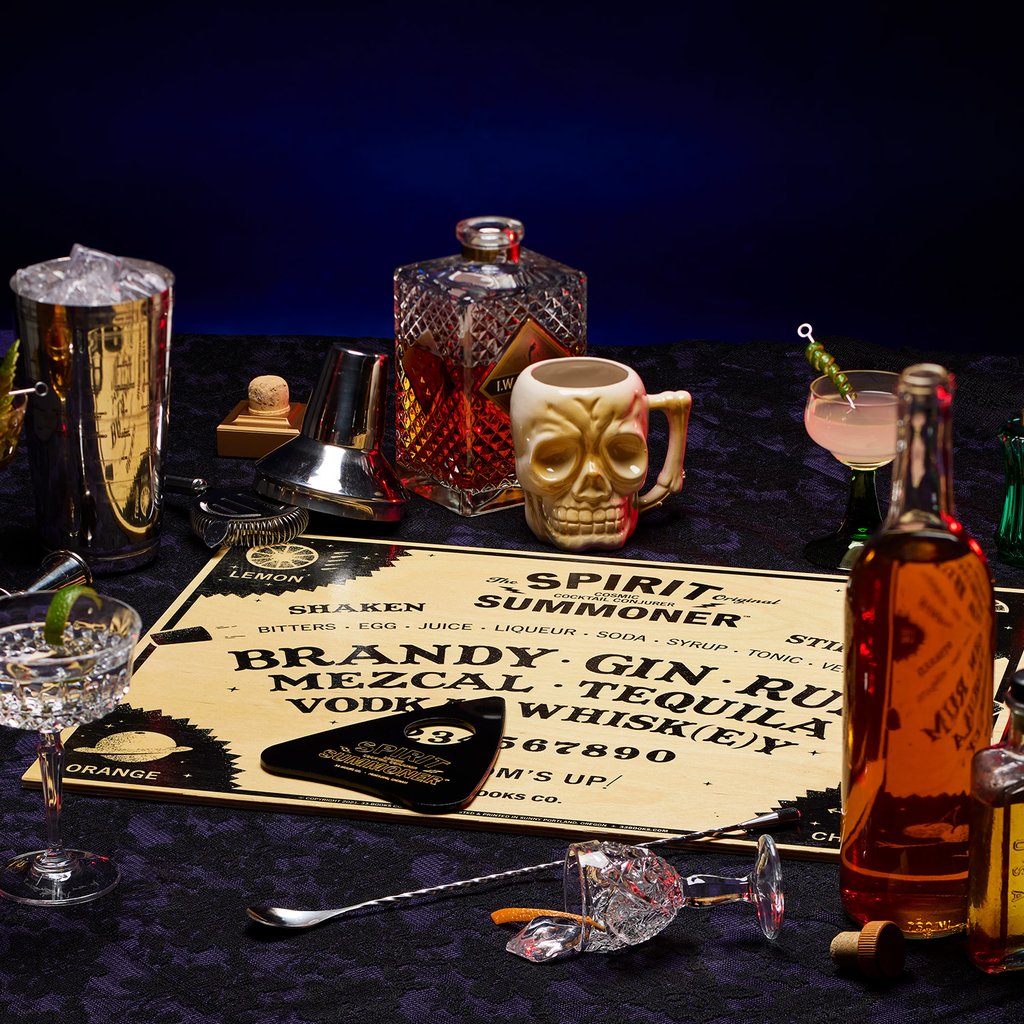 Searching for the perfect drinking game for the Halloween season? Look no further than The Spirit Summoner from 33 Books.
In creating The Spirit Summoner, aka the Cocktail Conjurer, Dave Selden took inspiration from a similar eerie game board. This quirky idea became a reality when Selden put together this 16" x 20″ spirit-endowed, hand-printed board.
Being stuck inside a bit more during the pandemic, many of us became much better cocktail creatures. But when the time comes and making a decision on your next drink hits a brick wall, just bring in The Spirit Summoner.
Just gather a friend or three and let the board have its way on deciding your next adult beverage! The planchette will magically point the way to spirits, garnishes, mixers and more, creating a unique drink along the way.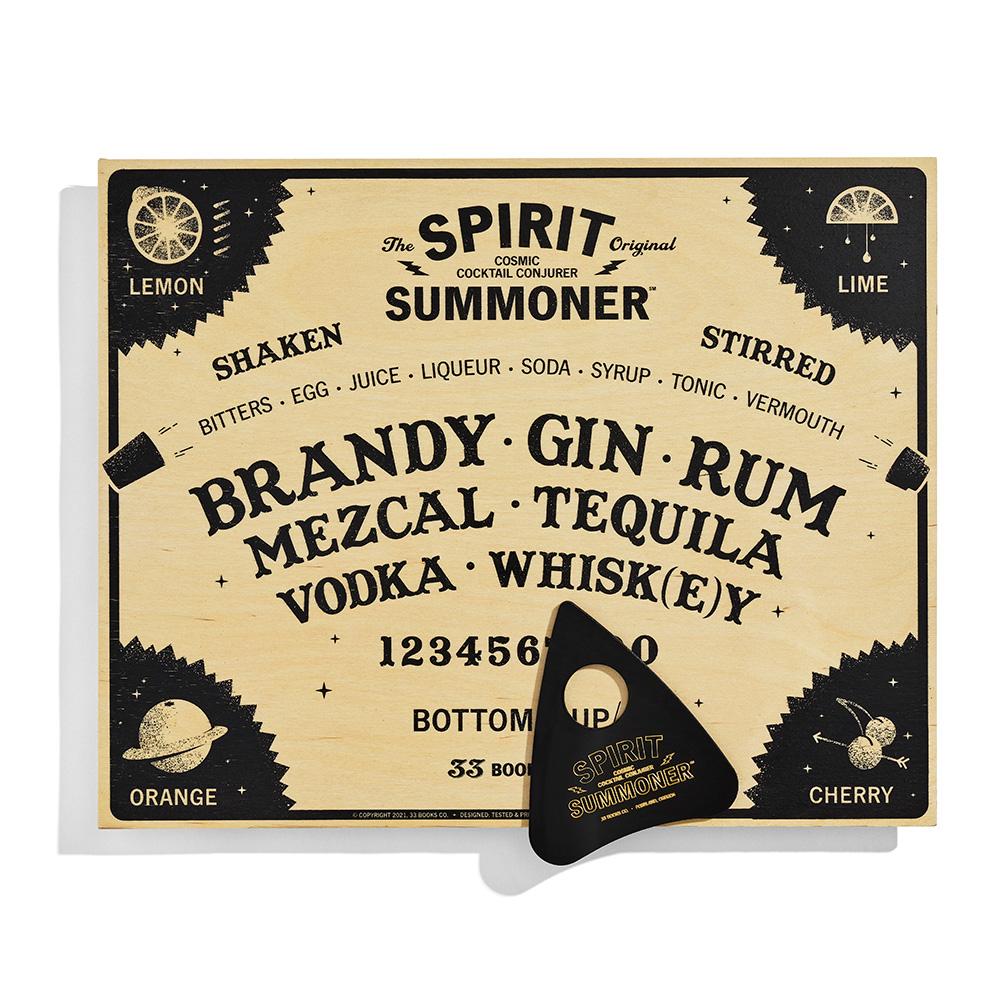 The Spirit Summoner also looks great as wall décor as the planchette is made from cast acrylic, embossed with a gilt design, resting on a bed of felt made from recycled plastic bottles. It is pre-drilled with holes to make wall-hanging easy. Pair that with a highly-graphic box, and the Spirit Summoner makes for a ghoulish gift.
To purchase The Spirit Summoner, visit 33 Books by clicking here.