503 Distilling Valentine's Day Cakes & Cocktail Package
|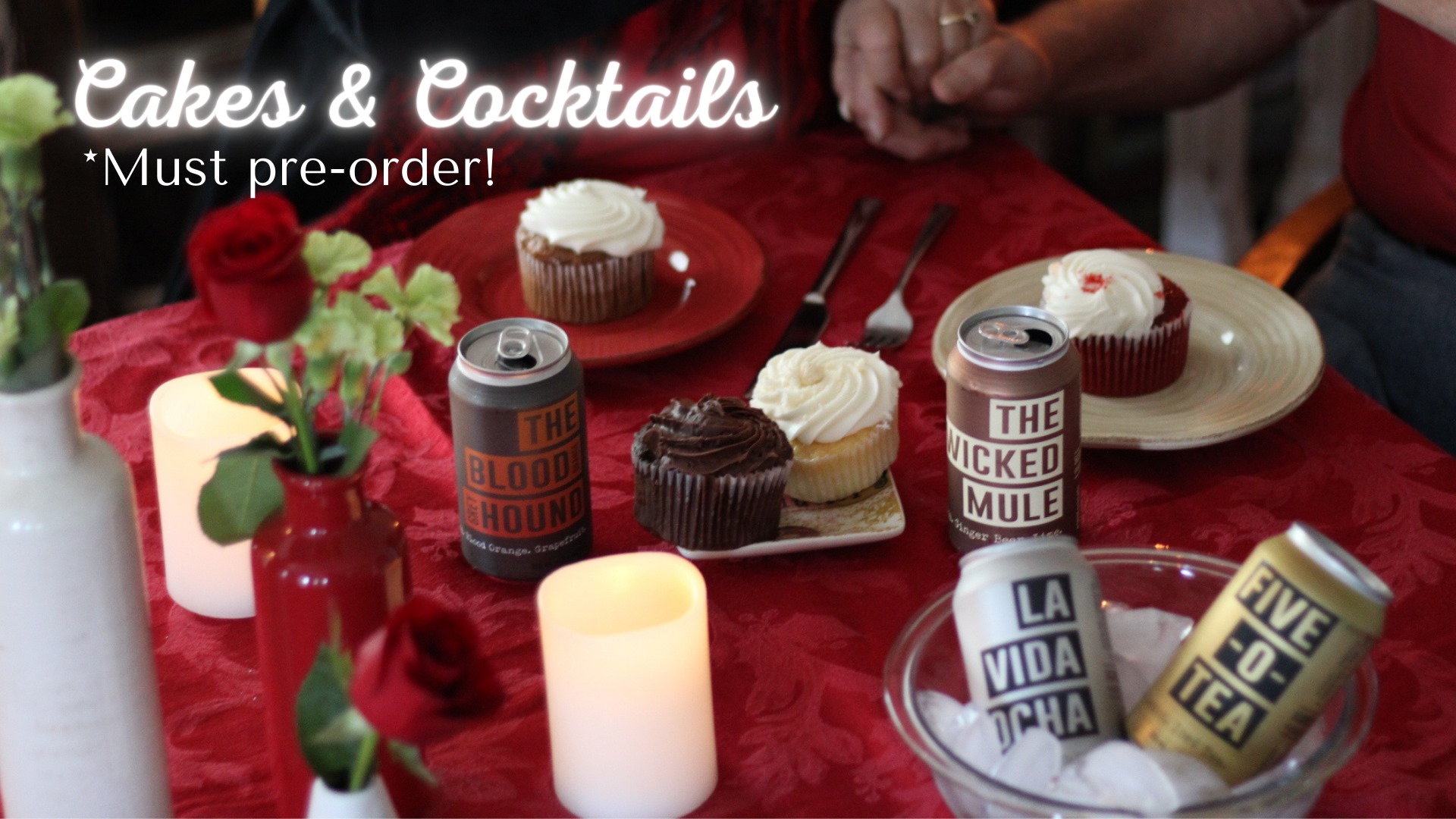 With Valentine's Day on the horizon, 503 Distilling will be offering a take home Valentine's Day Cakes & Cocktail Package. The Oregon City distiller has partnered with The Cupcake Fairy to pair four of its well-made canned cocktails with four cupcakes inspired by each 503 cocktail.
503 Distilling Valentine's Package:
Five-O-Tea paired with a fresh Meyer lemon cupcake, with Five O Tea infused cream cheese frosting, and topped with fresh lemon zest.
Blood Orange Greyhound with a fresh blood orange cupcake, with Bloodhound infused buttercream, sprinkled with blood orange zest on top.
The Wicked Mule with a Ginger & lime zest cupcake, with Wicked Mule infused cream cheese frosting, sprinkled with candied ginger on top.
La Vida Mocha with a Mexican chocolate & La Vida Mocha infused cupcakes with chocolate chips, frosted with a very light orange zest buttercream, and sprinkled with cinnamon on top.
Pre-order your package by February 10 for pickup on Saturday, February 13 at the distillery from Noon-5:00pm. To order your Valentine's Day Cakes & Cocktail Package the cost is $33.95 and can be ordered by clicking here.
503 Distilling
275 Beavercreek Rd.
Oregon City, OR 97045