Whiskey Wednesday – Monte Manhattan Cocktail Kit with WhistlePig Piggyback Rye & Amaro Montenegro
|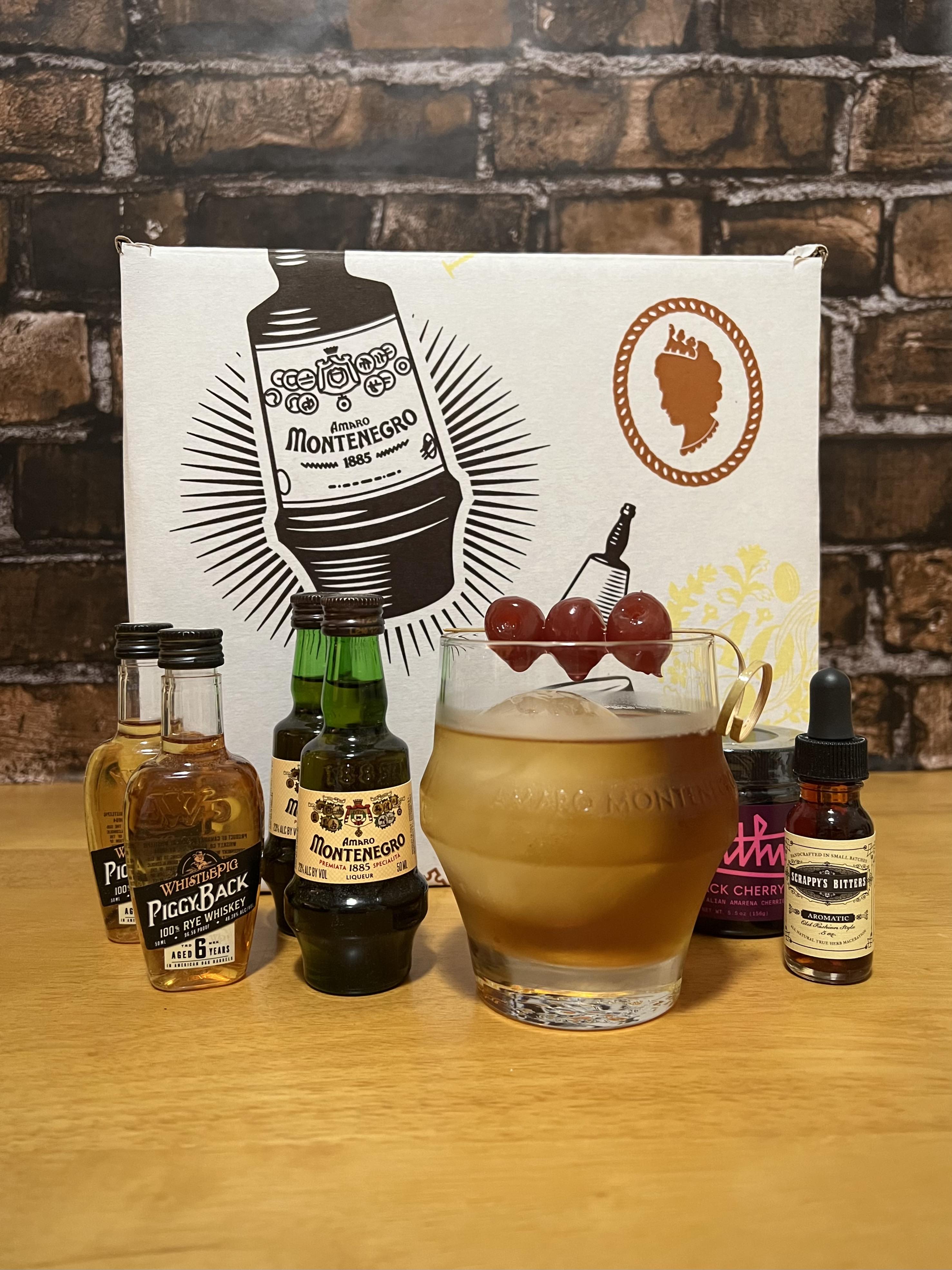 Whiskey has always been known for its strong flavors in classic cocktails. One such artfully created drink is the Monte Manhattan that's made with Amaro Montenegro and WhistlePig Piggyback Rye Whiskey.
The classic Manhattan cocktail has received a transformation with Amaro Montenegro's Monte Manhattan Cocktail Kit. This thoughtfully packaged gift box is the perfect gift for any occasion including Valentine's Day or any date night from the comforts of your own home. This kit arrives on your doorstep with with enough ingredients to make six very stiff and generous pours of Monte Manhattan cocktails.
A key ingredient in making a classic Manhattan come to life is utilizing Amaro Montenegro. With a secret recipe remaining unchanged since its creation 136 years ago, Amaro Montenegro is an Italian bitter herbal liqueur first concocted in 1885 out of Bologna, Italy and was originally called Elisivir Lungavita. Montenegro features the essence of 40 botanicals from around the globe including vanilla, orange peels and eucalyptus and is traditionally served as a digestif. Amaro Montenegro at 46 proof has since become a favorite among world class bartenders for its versatility in crafting modern cocktails.
The other ingredient in a Manhattan is of course whiskey. And one fine whiskey to use is Piggyback Rye from WhistlePig Whistle Co. This 100% Rye, aged for 6 years at 96.56 proof is the optimal match in the strength-sweet-bitter cocktail triangle that's perfect for creating a Manhattan.
It's with this mashbill of 100% Rye that captures Piggyback Rye's bold and spicey flavor profile. Piggyback Rye begins with a nose that's full of spices such as cinnamon and course pepper with a tinge of citrus. The palate is also full of zesty spice flavors that's rounded out with a bit of leather and the Rye then finishes with a touch of vanilla that's surrounded by baking spices.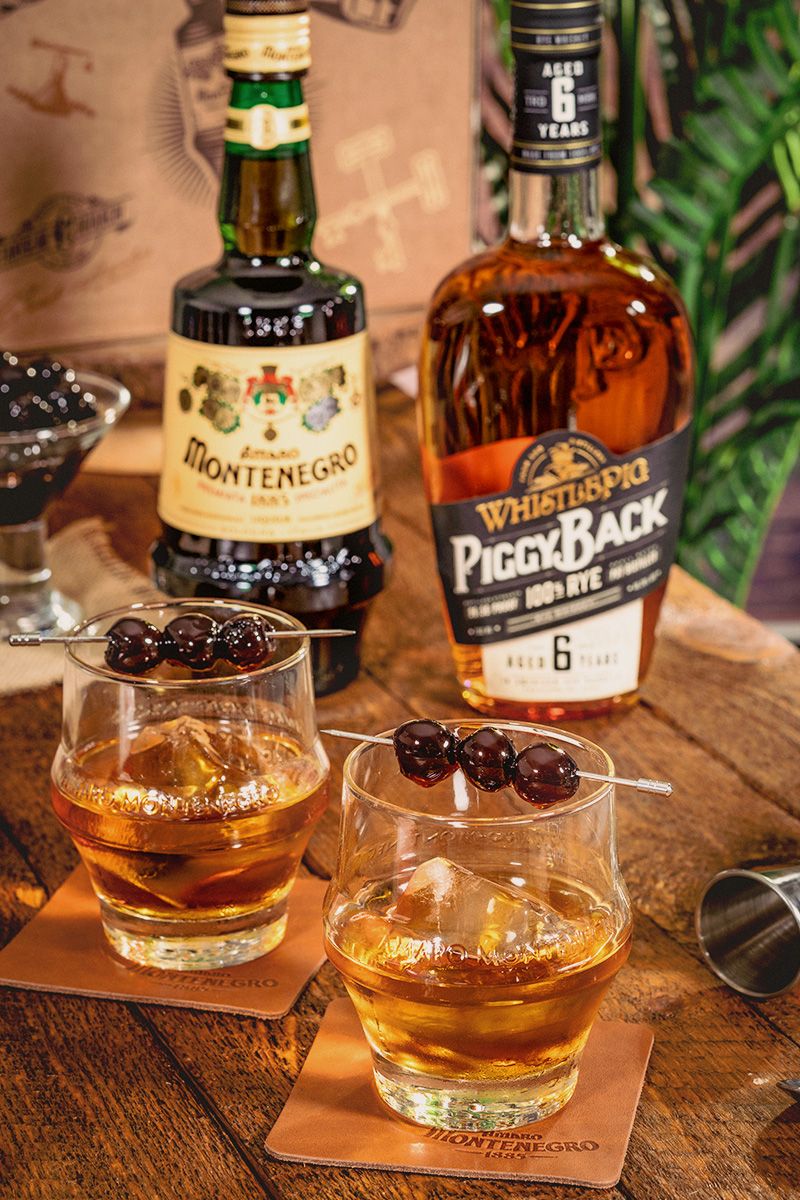 The Monte Manhattan is perfectly balanced for any Amaro fan or Whiskey lover. WhistlePig Piggyback 100% Rye brings bold spiciness, while Amaro Montenegro rounds it all out with rich, orange, and bittersweet notes.
Monte Manhattan Kit Includes:
Amaro Montenegro (6 X 50ml)
Whistle Pig Rye (6 X 50ml)
Scrappy's Aromatic Bitters (1 X .50oz)
Filthy Cherries (1 X 8oz)
Amaro Montenegro Rocks Glasses (2)
Cocktail Recipe Booklet (1)
All this for just $69.99 in a nicely packaged gift box that ships to Oregon and Washington along with many other states. To order one, just click here. Of course you can visit your local liquor store to gather the Amaro Montenegro, Whistle Pig Rye, Scrappy's Aromatic Bitters, and Filthy Cherries but will likely come up short on the special glassware and recipe booklet!