Reuben's Brews Returns with Fruitfizz Hard Seltzer – Sabro
|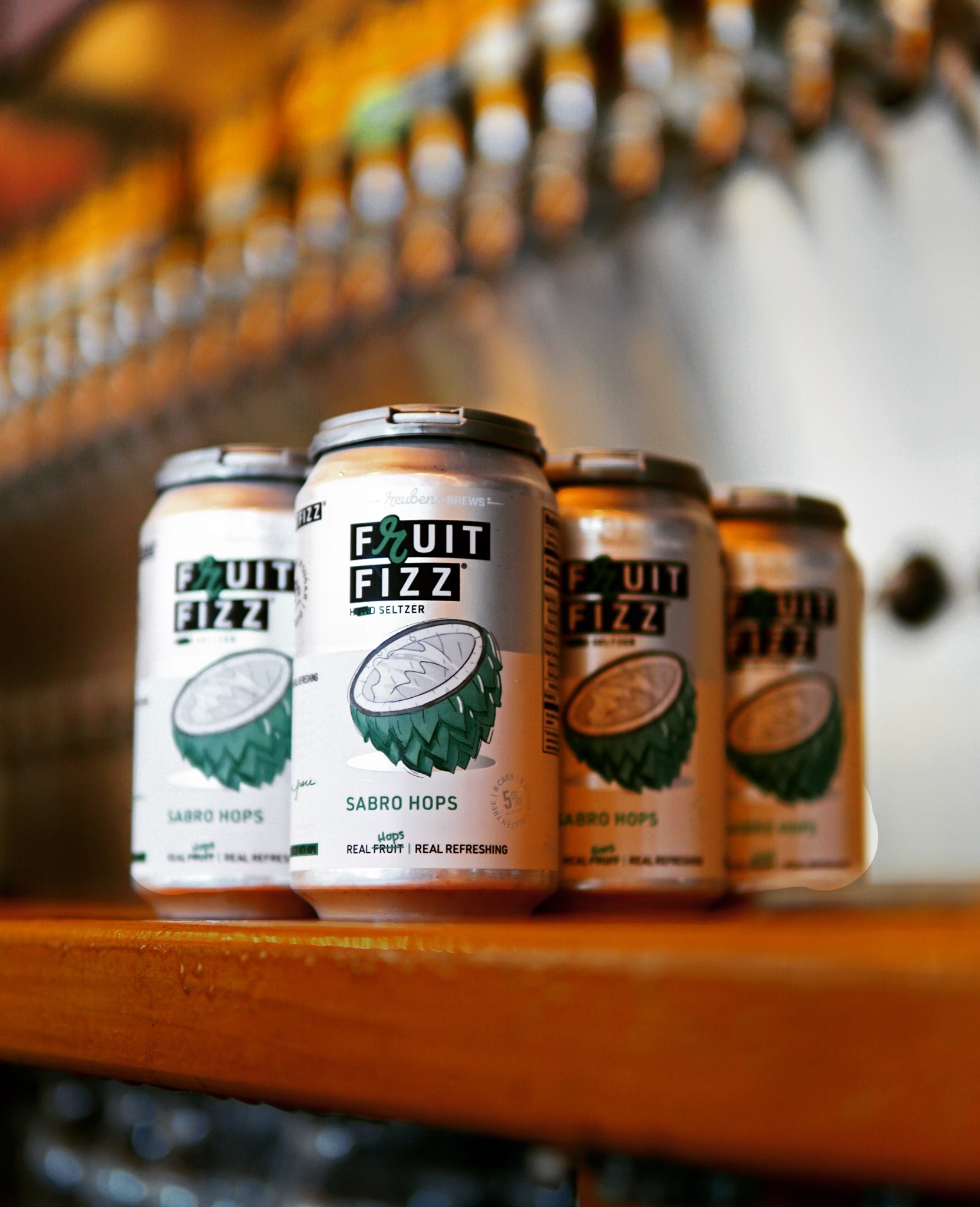 This past summer Reuben's Brews took a slight diversion with its Fruitfizz Hard Seltzer lineup with what the brewer called a Hopfizz. This one off was a Fruitfizz Hard Seltzer – Sabro that was dry-hopped exclusively with Cryo Sabro Hops.
Now Fruitfizz Hard Seltzer – Sabro returns in 12oz cans for that will hit Reuen's distribution for the very first time. Instead of using lots of fruit for flavoring, on this Fruitfizz Sabro, Reuben's uses Cryo Sabro Hops to lend a flavor profile of sweet coconuts and lime.
We were quite impressed when we enjoyed a six-pack of Fruitfizz Sabro a few months ago! It is a unique way to fully engulf the flavor profiles of the popular Sabro Hop as it lends itself quite well to a hard seltzer.
As with the entire Fruitfizz lineup, this one is also 5% ABV, gluten free, 0 carbs, 100 calories, 0 added sugar, and vegan. Plus, 1% of all Fruitfizz revenue being donated to the Reuben's Brews Foundation.
Fruitfizz Hard Seltzer – Sabro is available in cans at Reuben's Brews as it is also currently hitting its distribution channel. Definitley a very unique take on the hard seltzer category!