Reuben's Brews Triple Tuesday Beer Release – Alpenglow, Lilywhite Wit, and Supernova
|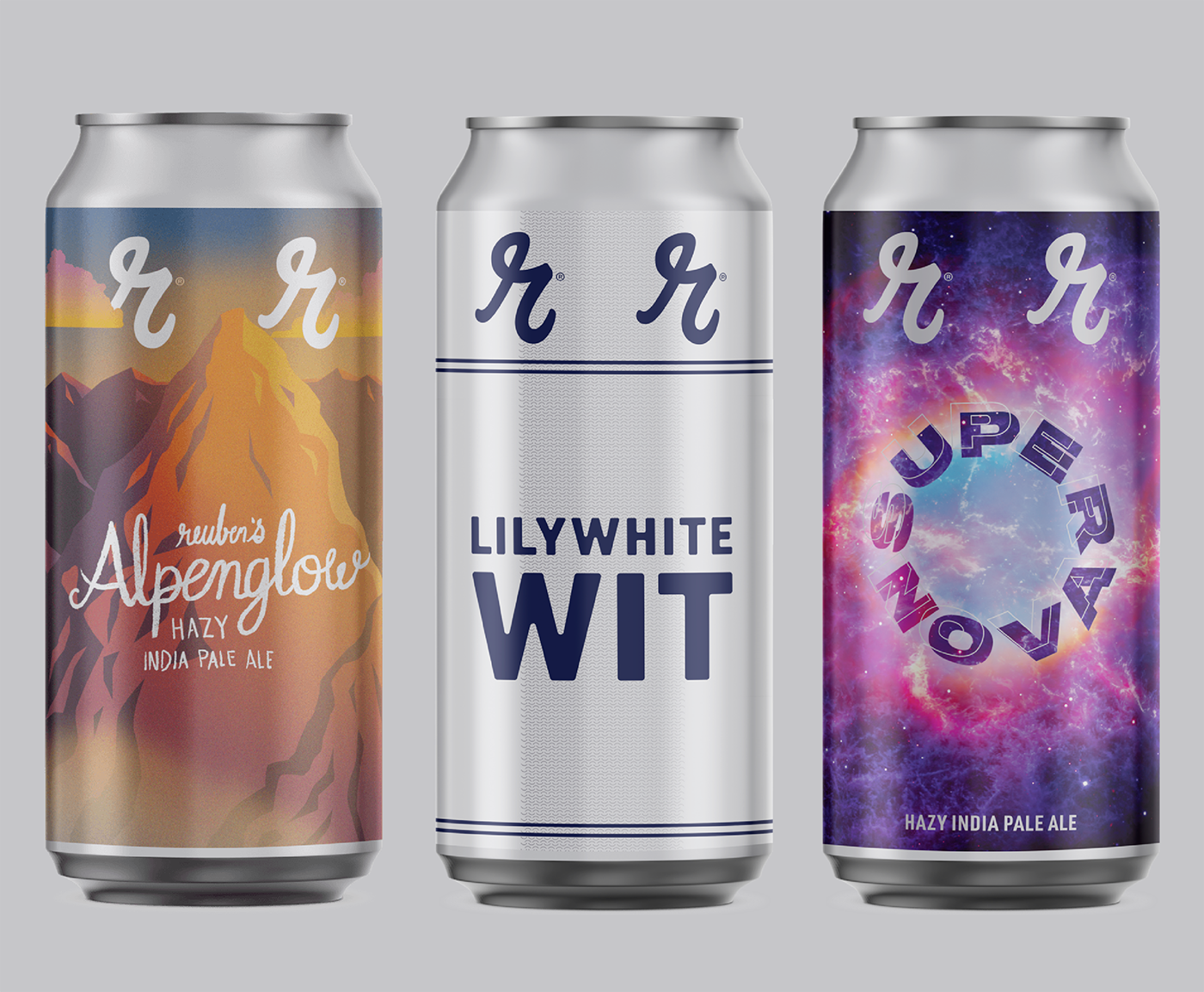 Today is a Triple Tuesday Beer Release at Reuben's Brews. The Seattle brewer will release Alpenglow, Lilywhite Wit, and Supernova in 16oz cans. This will be the very first canning run of Lilywhite Wit, a beer that pre-dates the brewery during co-founder's Adam Robbing's homebrew days.
Here's a rundown on the three beers…
Alpenglow Hazy IPA
We've re-brewed one of the most popular beers of the year! Alpenglow is an evolution of the Crush series at 7% ABV, brewed with the same malts as the Crush series just bulked up for a little extra body. This batch is brewed with Mosaic, Citra, and Sabro.
Lilywhite Wit
Our Brewmaster Adam first came up with this recipe when he was teaching a homebrew course, and it has since became a regular at our taproom, but this is the first time we've made this beer available in cans. Light, creamy and refreshing, this witbier is a real thirst quencher. Named after the nickname of Adam's favorite UK football team.
Supernova Hazy IPA
Supernova was first released in the summer of 2019, and quickly became a favorite. Supernova is brewed with oats and hopped with Citra, Galaxy, and Mosaic, and comes in at a balanced 9% ABV. It has a big, ripe tropical fruit salad aroma, with rich, dark berry, and a touch of lime on the body.
All three beers – Alpenglow, Lilywhite Wit, and Supernova – will be available at The Taproom and To-Go Store beginning at Noon on Tuesday, August 18th. The beers will also be availble online at ReubensBrews.com/Shop for contactless pickup at the brewery's To-Go Store in Ballard.