2018 Oregon Brewers Brunch Tickets On Sale Tuesday
|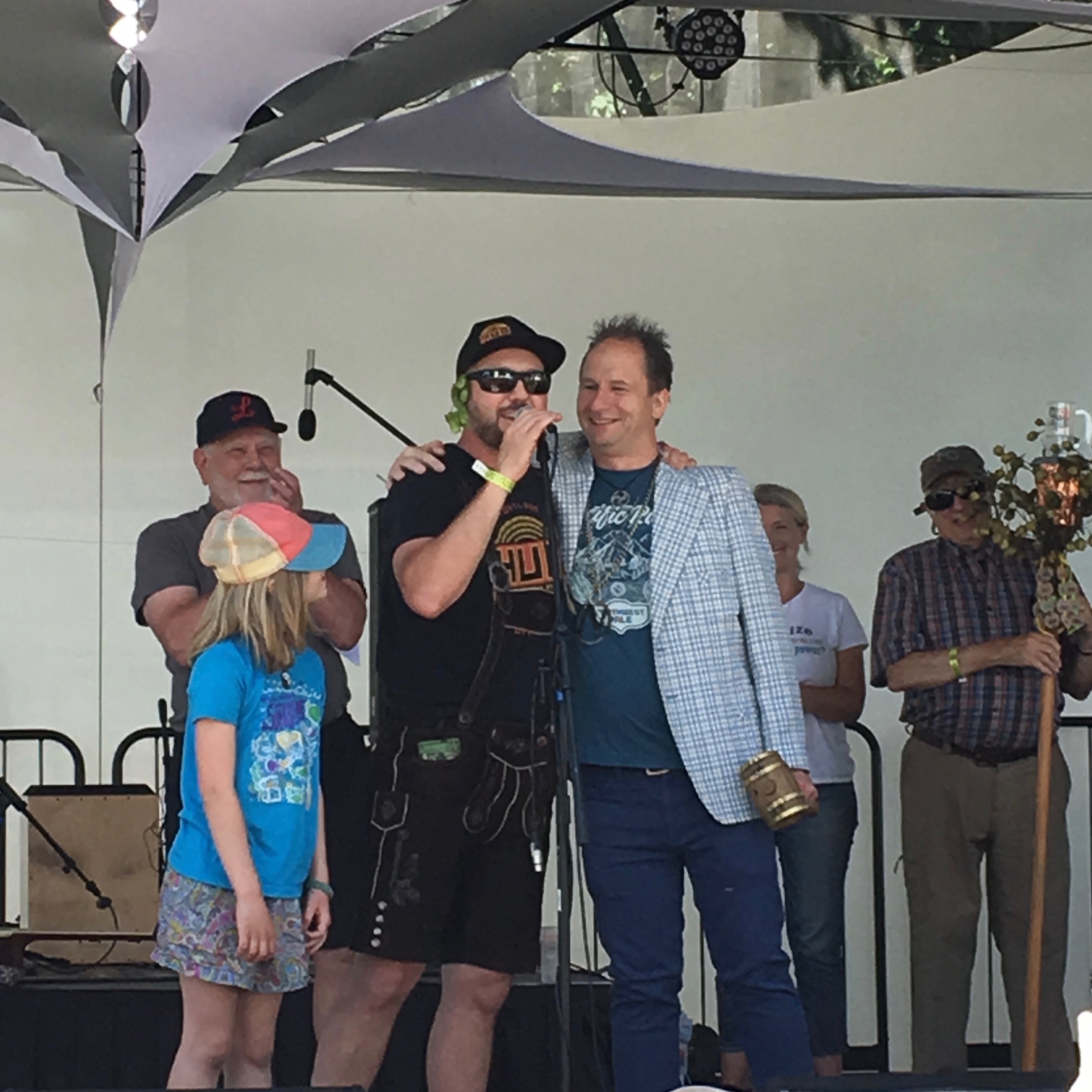 Prior to when the 31st annual Oregon Brewers Festival returns to Portland, Oregon from July 26-29, 2018, the 12th annual Oregon Brewers Brunch will take place leading up to the ceremonial festival keg tapping at Tom McCall Waterfront Park.
Tickets to the 2018 Oregon Brewers Brunch will go on sale tomorrow, Tuesday, May 1, at 9:00am PDT via the OBF Website. Ninkasi Brewing Co. of Eugene, Oregon will be the host brewery for 12th annual Oregon Brewers Brunch & Parade. This is the first time that a brewery without any established location in Portland will host the brunch and parade.
This year's Oregon Brewers Brunch will take place on Thursday, July 26th from 9:00-11:30am at the Kimpton RiverPlace Hotel, located at 1510 SW Harbor Way along Portland's waterfront. Seating will take place in the King Tide Restaurant and Patio. Please note, the brunch is for ages 21+ and there are only 350 tickets available, so don't delay as this event will most likely sell out.
Oregon Brewers Brunch tickets cost $49.00 that includes brunch, two Ninkasi beers (including some special selections!), a souvenir T-shirt, the OBF official tasting mug, and four tokens for the Oregon Brewers Festival. Bruch tickets can be purchased by clicking HERE.
The Oregon Brewers Brunch menu will feature a selection of miniature pastries with whipped butter and house-made preserves; seasonal sliced fruit; choice of bread pudding, French toast or pancakes; home fried potatoes; scrambled eggs; choice of bacon or sausage; Caffe Vita Coffee and Rishi Organic Teas; and fresh fruit juices.
Ninkasi Brewing will pour Prismatic Juicy IPA, Yours Truly Easy-Drinking Ale, Pacific Rain Northwest Pale, Total Domination IPA, Tricerahops Double IPA, Helles Belles, Dawn of the Red, and Vanilla Oatis. In addition to these offerings on draft Ninkasi also plans on pouring a few select special bottles. You are allowed to purchase additional beers following your first two.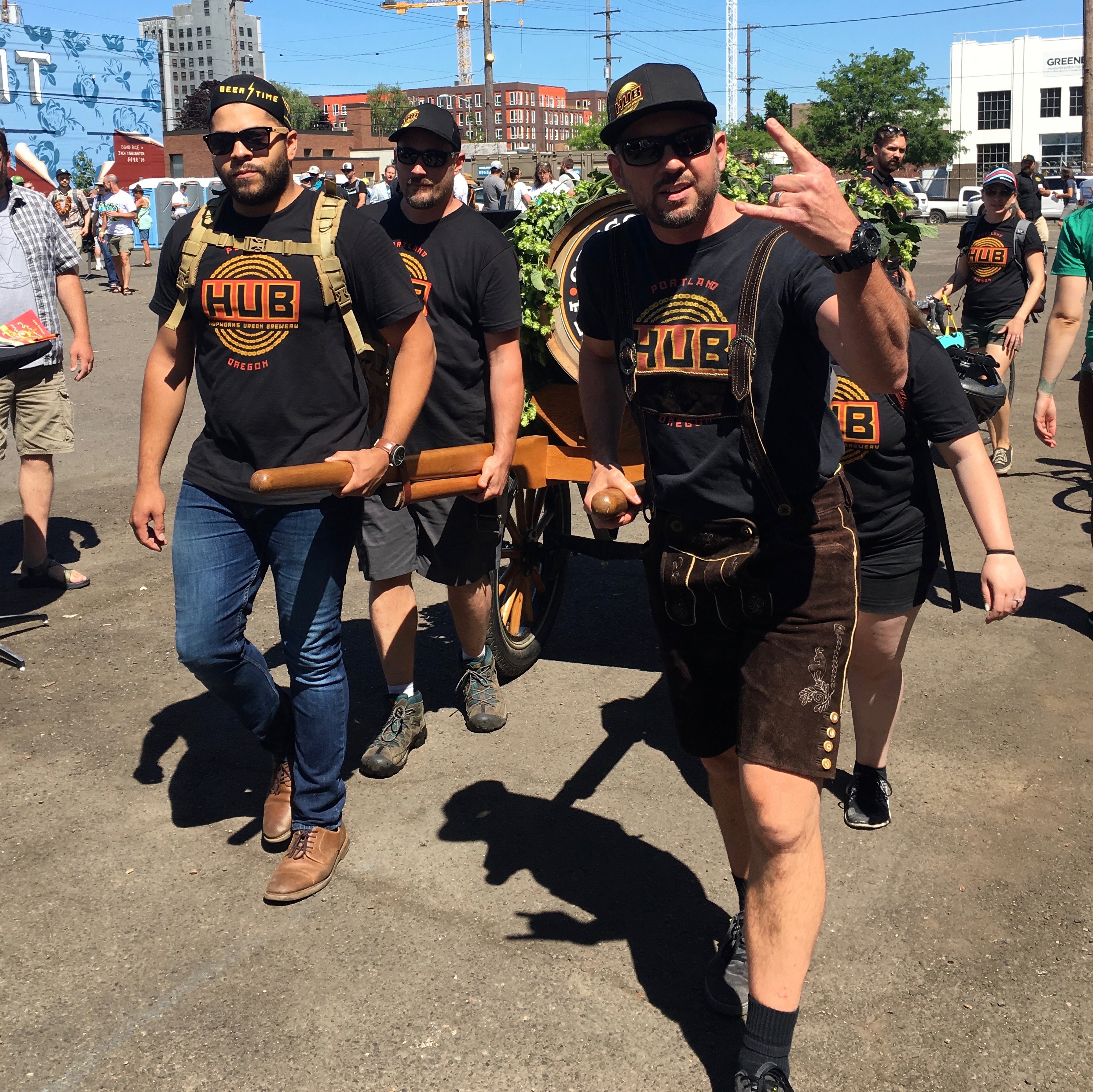 As the brunch winds down, the 2018 Oregon Brewers Parade will begin at 11:30am outside of the Kimpton RiverPlace Hotel. The parade's Grand Marshalls will be Oregon brewing pioneers, brothers Brian and Mike McMenamins. The two brothers established its first McMenamins location with its Barley Mill Pub in Southeast Portland 35 years ago. Since that time the two, along with other craft brewing pioneers, successfully lobbied their elected representatives to pass an Oregon bill allowing people to make and sell their beer onsite.
To participate in the Oregon Brewers Parade one does not need a ticket and all ages are welcome. If you wish to get into the Oregon Brewers Festival gates with those from the brunch to watch the opening ceremony, you are required to have a wristband. As the brunch winds down, a security guard will be posted at the start of the parade from 11:00-11:30am. You will have to have your ID checked to get a wristband. Those with wristbands will enter the festival grounds at Pine Street. Those without a wristband will have to get in line and have their ID checked at any of the other three OBF entrances.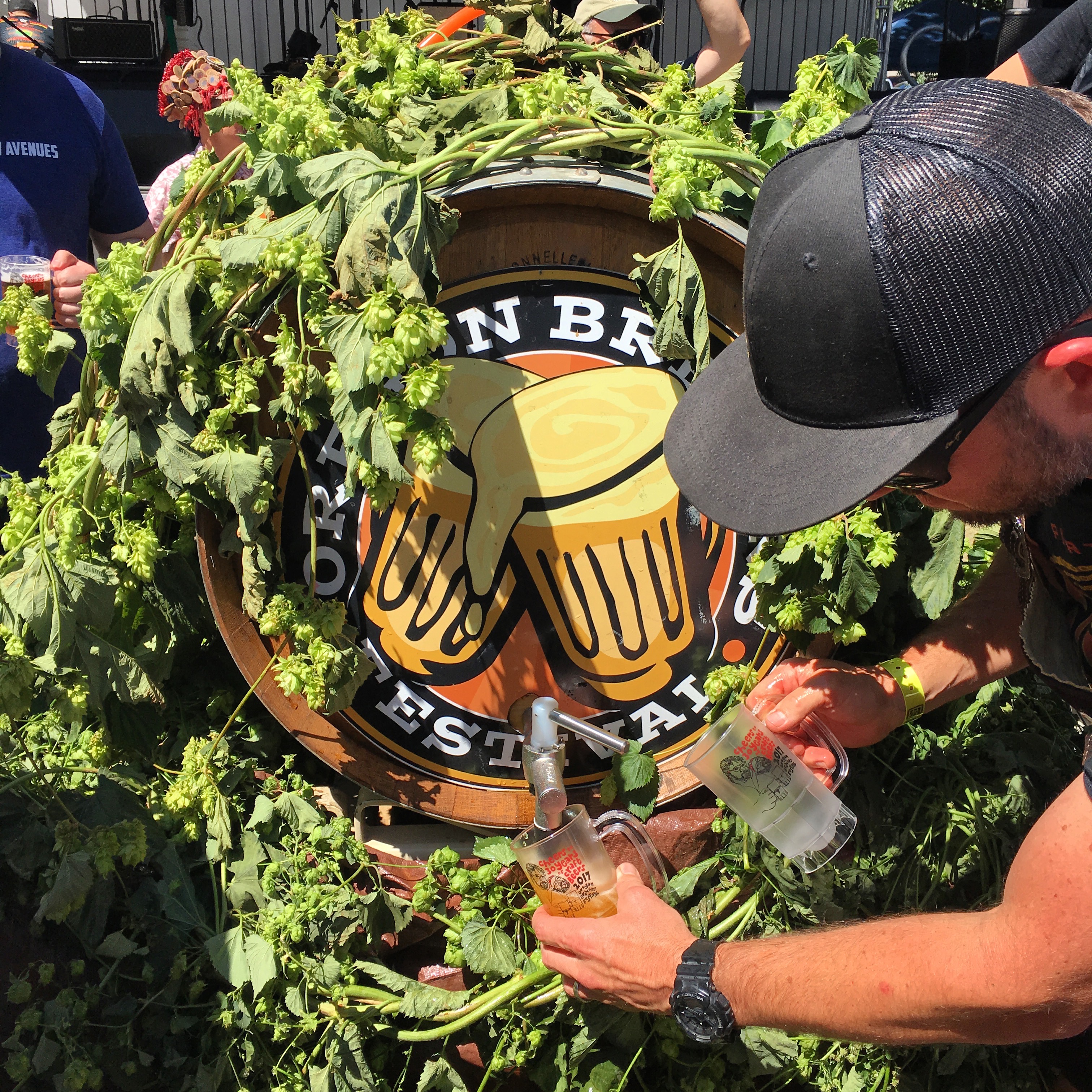 2018 Oregon Brewers Festival Hours:
Thursday: Noon-9:00pm
Friday: Noon-9:00pm
Saturday: Noon-9:00pm
Sunday: Noon-7:00pm