5 Chefs 5 Beers – Chefs Cycle Portland Fundraiser at Great Notion Brewing NW
|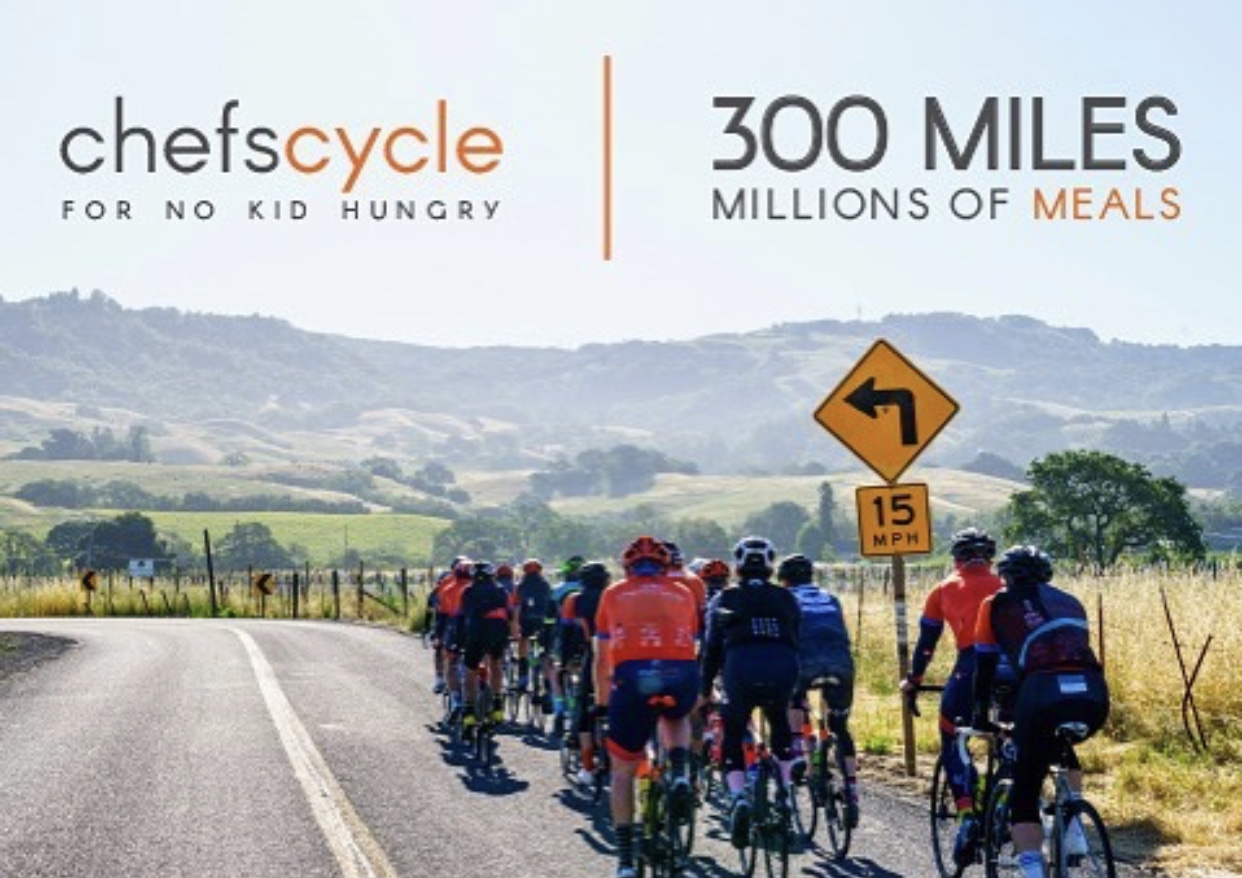 Prior to traveling south to Santa Rosa, California in May to participate in the 2019 Chefs Cycle fundraising bicycle ride, Portland's Team Sack Lunch will be raising money to support No Kid Hungry at some upcoming events.
On Thursday, April 11th, Team Sack Lunch will be part of the 5 Chefs 5 Beers fundraiser at Great Notion Brewing NW that'll take place from 6:00-9:00pm. 5 Chefs 5 Beers will feature the culinary talents of Chris DiMinno (Trifecta), Rick Gencarelli (Lardo), Jonathan Rendon (Departure), Krista Anderson (New Seasons), Anna Abatzoglou (Gonzo Hummus), and Matt Christianson (Urban Farmer) with beers paired from Great Notion Brewing. The event's hosts will be Ava Palmquist and Steven Shomler.
Team Sack Lunch is a team of hospitality industry professionals in Portland, Oregon striving to end childhood hunger in schools. The team's participation in the annual Chefs Cycle fundraising endurance event supports No Kid Hungry, a group who's goal is to end childhood hunger. From May 14-16, this group of cyclists will ride approximately 100 miles per day for three consecutive days, all to raise money for this fine charitable organization.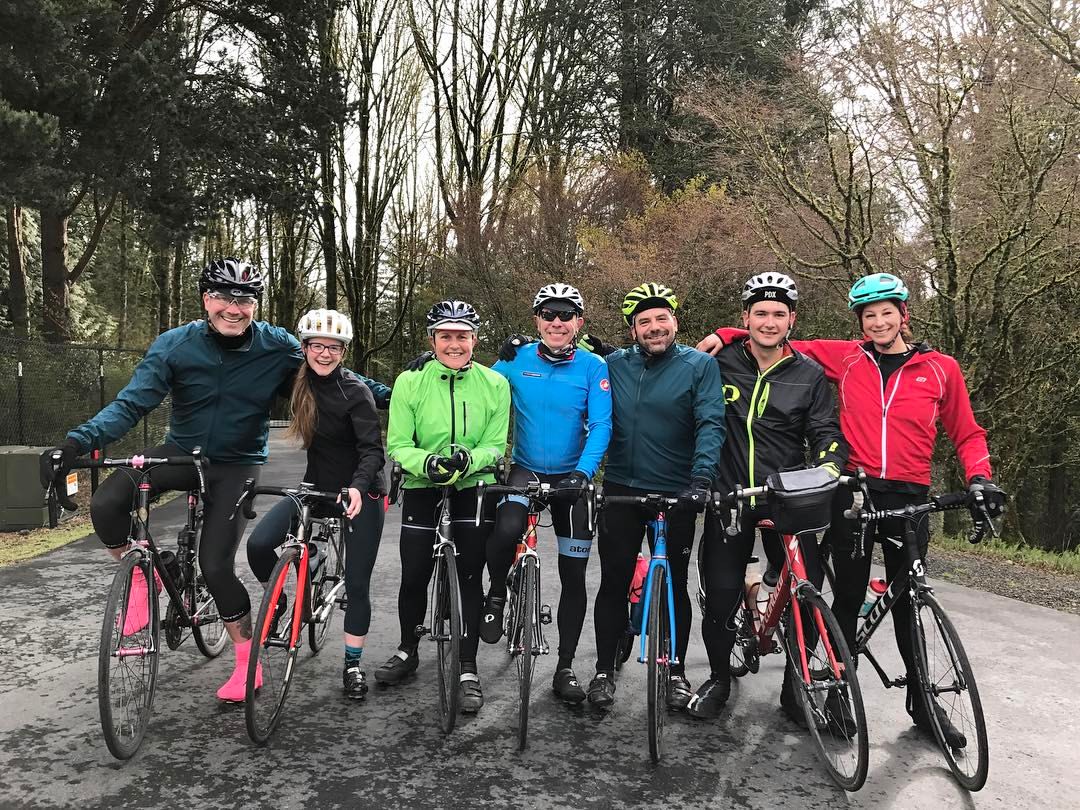 During this event there will be five stations, and at each one you will get an incredible bite prepared by a well known Portland Chef along with a small pour of beer from Great Notion Brewing.
Here's a preview of the five various food stations and beer pairings from Great Notion Brewing.
#1 Chris DiMinno with Trifecta – Trifecta Cubano
Bacon, Bayonne, pimento cheese, pickled jalapeño on Trifecta brioche.
Beer Pairing: Ripe – A Hazy All-Citra IPA.
#2 Rick Gencarelli with Lardo – Cabin a' Sucre
Silver dollar pancakes, bacon, Hudson Valley foie gras, smoked maple syrup.
Beer Pairing: Double Stack Imperial Breakfast Stout
#3 Jonathan Rendon with Departure – Birria Tostadas
Slow braised Goat in chilies topped with onion, cilantro, queso fresco, lime, and crema.
Beer Pairing: Juice Jr. – A hazy all-Mosaic IPA.
#4 Krista Anderson New Seasons & Anna Abatzoglou Gonzo Hummus – The Super Goat
Focaccia topped with a heavy hand of Gonzo hummus, tsug, pickled fiddleheads, asparagus and pink onion.
Beer Pairing: Superstar – a Hazy Dank IPA
#5 Matt Christianson Urban Farmer – Mushy Peas, Rabbits, and Stinging Nettles
English pea and Nettle Risotto, rabbit confit, Cinnamon Almond Cream
Beer Pairing: Blueberry Muffin – A tart and whimsical Fruited Berliner Weisse.
There's also a bonus add on of a Carolina Reaper pepper salt topper for those adventurers. And while it lasts a LL Honey layer cake with Rhubarb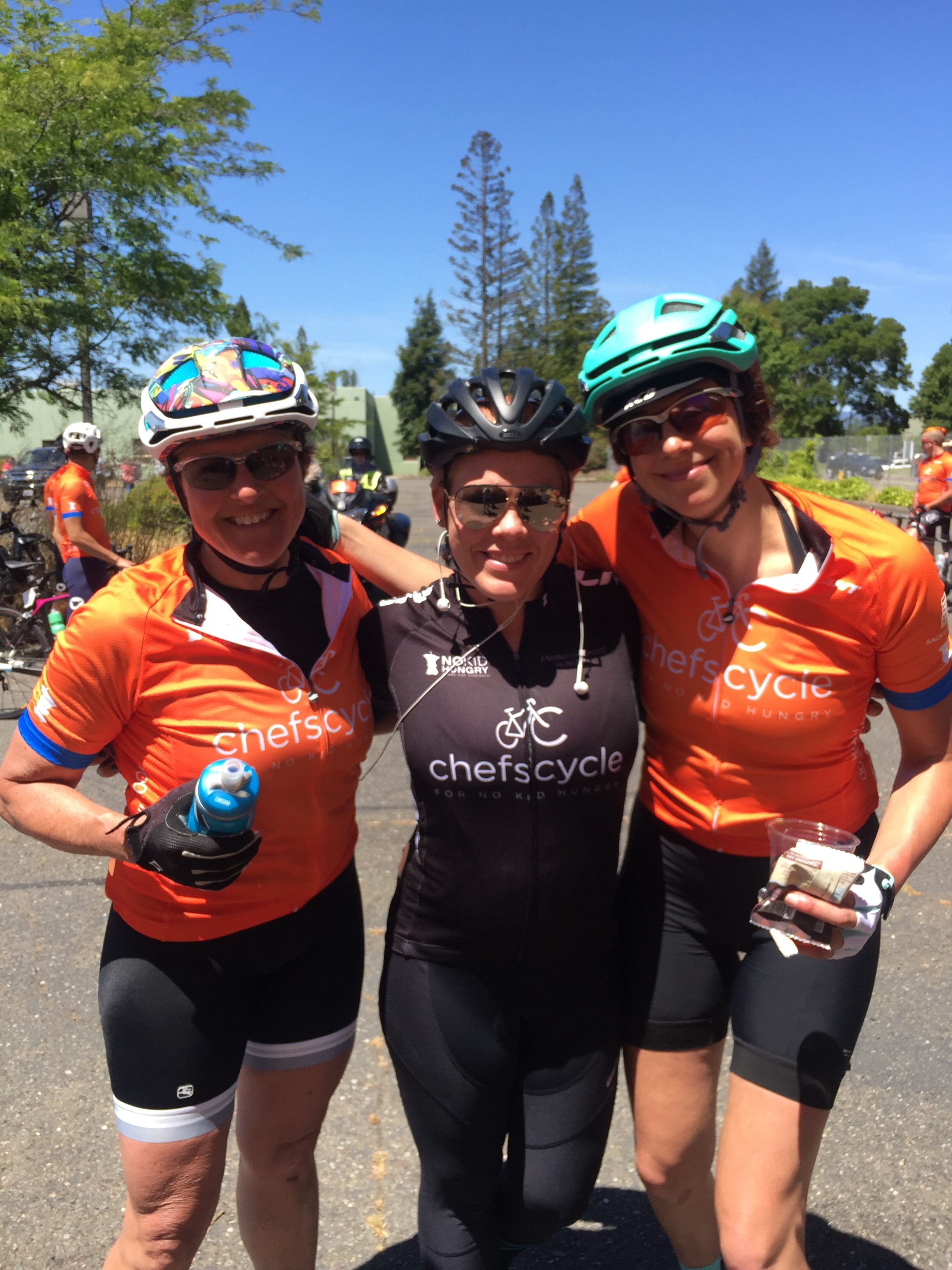 Tickets to 5 Chefs 5 Beers are $50.00 each with 100% of the proceeds going directly to the Chefs Cycle Portland team and its quest to raise $95K for No Kid Hungry. Advance tickets can be purchased by clicking HERE.
There will also be an impressive selection of raffle items with raffle tickets that can be purchased onsite for $10 each.
To donate to Team Sack Lunch please go to www.ChefCyclePortland.com.
Great Notion Brewery NW
2444 NW 28th Ave.
Portland, OR 97210