Fat Head's Brewery Celebrates Two Years In Portland's Pearl District
|
It's been two years since Fat Head's Brewery opened the doors to its first location outside of Pennsylvania and Ohio right in Portland's trendy Pearl District. To celebrate two years of making some of the best beers in Portland, Fat Head's Brewery will celebrate on Thursday, November 3rd with its 2nd Year Brunch Bash! No, this will not be taking place in the early hours of the day but towards the end of the afternoon beginning at 3:00pm and lasting until 11:00pm. Best of all, Fat Head's will be offering up Happy Hour pricing all day long!
Yes, you did read that correctly as Fat Head's will be serving up brunch for dinner in an all you can eat buffet that begins at 6:00pm to celebrate its 2nd anniversary. For only $16.00 ($7.00 for kids) one can choose from an array of substantial brunch items. The menu will include the following.
Fried Chicken and Waffles served with Marionberry compote and Syrup
Biscuits and Sausage Gravy
Pork Belly Bacon, deep-fried on a stick
Chargrilled Breakfast Sausage
Devilled Eggs, complete with OG sauce and topped with either Kielbasa, House Smoked Brisket or Capers and Pickled Onions
Scrambled Eggs with Tillamook Cheddar
Hashbrowns with peppers and onions
House Salad Tossed lightly in a special vinaigrette
Fat Head's will also be hosting a Bloody Mary Bar and a specialty Shandy brewed specifically for the anniversary that can be turned into a Beermosa!
For those looking for more traditional food, Fat Head's will offer a limited menu once the festivities begin at 3:00pm. Below is what will be on this menu.
Just in time for its 2nd anniversary and on the heels of its 2016 World Beer Cup Gold Medal and 2016 Great American Beer Festival Bronze Medal, Fat Head's Brewery will tap a fresh batch of Hop Juju Imperial IPA. This hop bomb will be featured alongside a stellar list of some of the beers that brewers Michael Hunsaker and Eric Van Tassel have been barrel aging upstairs, above the bar at Fat Head's.
Here is a rundown on the fifteen special barrel-aged beers that will be tapped for Fat Head's 2nd Anniversary.
Weekend Wine Trip (Zeus aged in Red wine barrels)
Bourbon Barrel Aged Iron Mike (Barrel aged Old Ale)
Satyr (Zeus aged in Bourbon Barrels)
Owen's Demise (American style Barleywine)
Owen's Resurrection (American Barleywine aged in Madeira barrels)
Gin Barrel Saison Blanc (Saison with Hallertau Blanc Hops in Ransom Gin)
Nocino Barrel Aged Pimp (Belgian dark strong in Nocino barrels)
Rum Barrel Aged Alpenglow (Weizenbock aged in Rum)
Whiskey aged Up In Smoke (Imperial Smoked Porter in Indio Whisky Barrels)
Battle Gnome (Imperial Belgian Stout 12%)
Gnome of Doom – (Battle Gnome aged in Indio Whisky)
Barrel Aged Bean Me Up (Coffee stout aged in bourbon/mellow corn blend)
Whisky Barrel Aged Pimp My Sleigh (Belgian dark strong aged in Indio Whisky)
Rye Barrel Aged Blitzkrieg Bock
Cognac Barrel Aged Russian Imperial Stout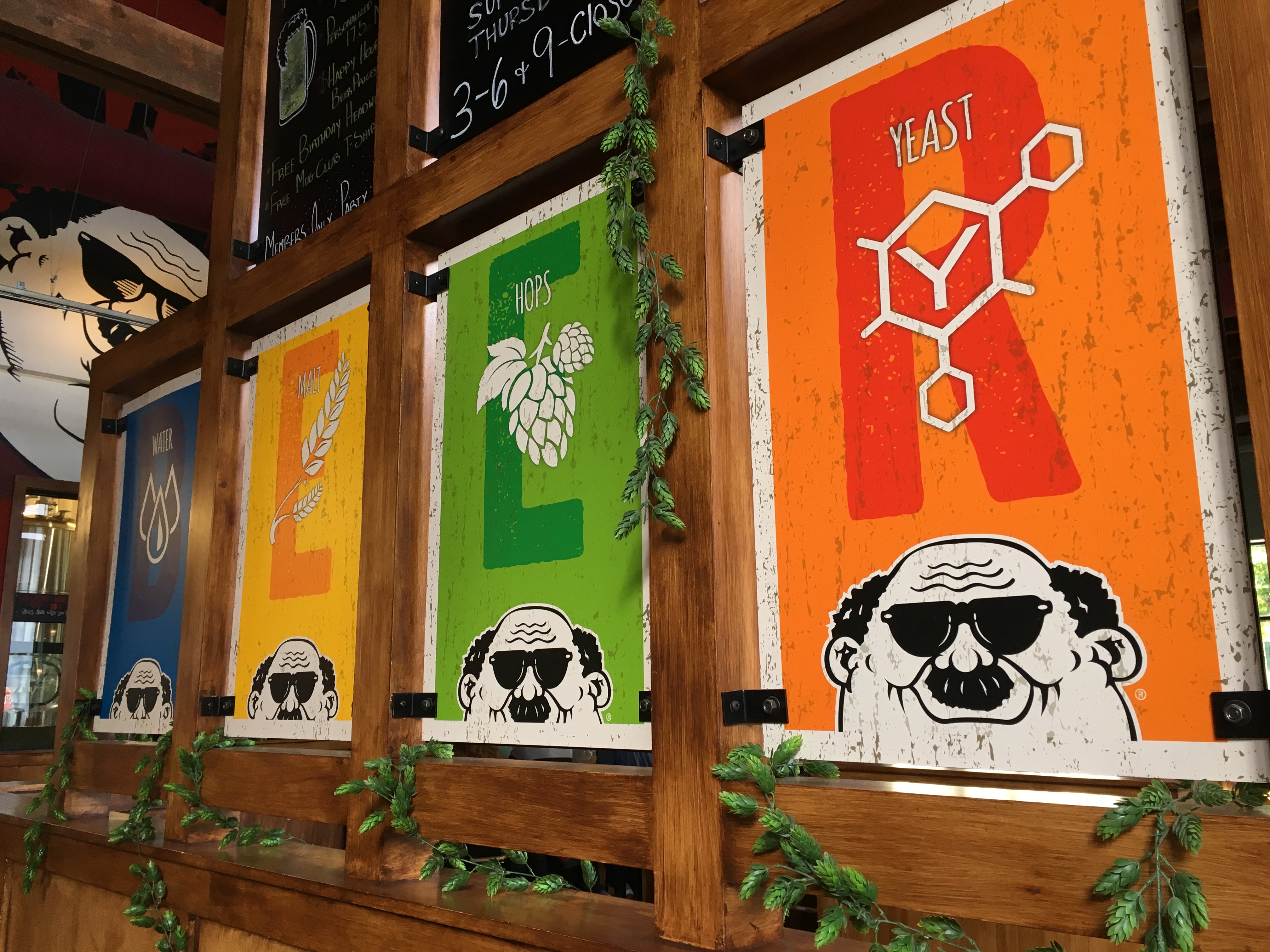 And to make sure that this celebration exemplifies a true party atmosphere, Fat Head's is bringing in DJ Makro to spin tunes during the festivities.
Congratulations on two great years!
Fat Head's Portland
131 NW 13th Ave.
Portland, OR 97209