St. Jack Restaurant To Host Unibroue Beer Dinner
|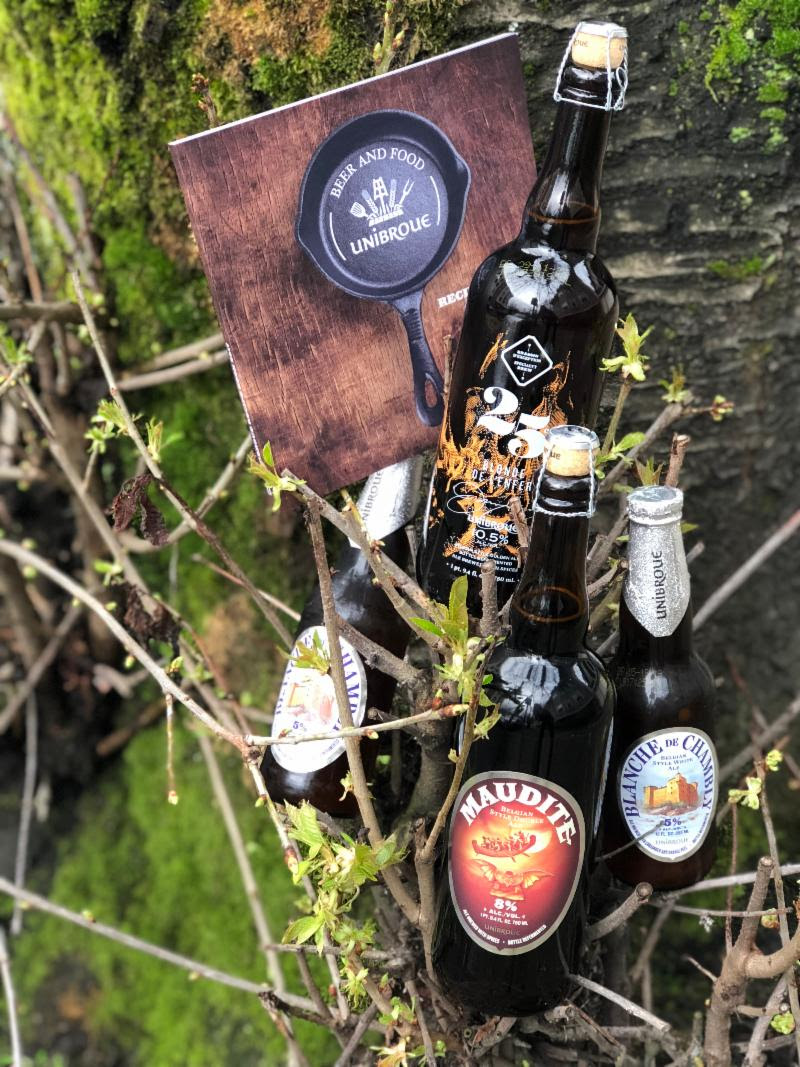 The culinary world will meet the famous brewery from Quebec when St. Jack Restaurant presents its Unibroue Beer Dinner.
With its history dating back now over 25 years, Unibroue is the most widely know craft brewer in the Canadian province of Quebec. Through the brewer's history, it has been brewing some of the best Belgian-style beers in all of North America. Unibroue has even brewed a few beers through the years for Trader Joe's that have always been a fine bargain.
On Tuesday, March 27, 2018, St. Jack Restaurant in Northwest Portland will host a Unibroue Beer Dinner. This five course meal, with each course paired with a specific Unibroue beer will begin at 7:00pm. The cost of this dinner is $75.00 plus gratuity and includes a Unibroue Cookbook and beer goblet to take home. To make a reservation either call 503.360.1281 or email info@stjackpdx.com.
Unibroue Beer Dinner:
Course 1
Geoduck Crudo
Dill, Chili, Lemon, Shaved Artichoke
Beer Pairing: Blanche de Chambly 
Course 2
Crab Poutine
Gruyere, Fine Herbes, Sauce Americaine
Beer Pairing: Blonde de L'Enfer
Course 3
Smoked Prawn Tartine
Crispy Head, Snap Pea, Mint, Fava Tips
Beer Pairing: Maudite
Course 4
Smoked Quail Champvallon
Bacon, Caramelized Onion, Root Vegetable Purée, Demi Glace, Potato
Beer Pairing: La Terrible
Course 5
Apple Tarte Tatin
Creme Fraiche, Shaved Mimolette
Beer Pairing: Éphémère Pomme
*A 20% gratuity will be added – subject to adjustment upon guests' discretion
**Menu items may change due to seasonal availability
St. Jack Restaurant
1610 NW 23rd Ave
Portland, Oregon 97210