The Abyss Release Celebration & Brunch at Deschutes Brewery Portland Public House
|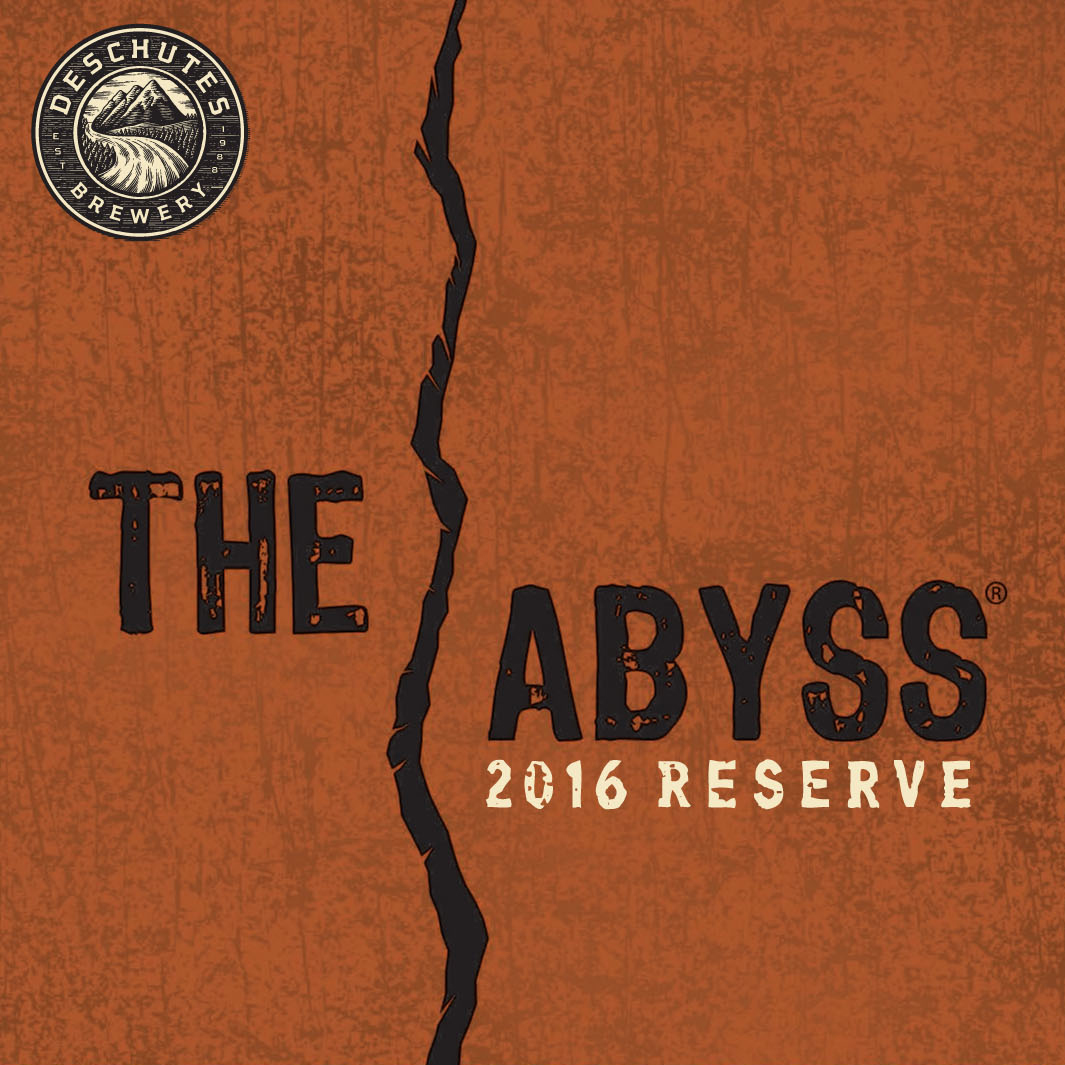 The time is near for the annual release of The Abyss 2016 Reserve from Deschutes Brewery. On Friday, December 16th, the Deschutes Brewery Portland Public House will host its 2nd Annual Brunch Celebration of The Abyss from 9:00am until 3:00pm. Once the brunch ends The Abyss release celebration continues on until close.
During The Abyss release that will continue after the brunch, Deschutes will offer sampler trays of The Abyss 2013, 2014, 2015, 2016 + The Abyss Nitro. Deschutes will be selling bottles of The Abyss 2016, 2015, 2014, and the specialty versions Rye, Cognac, 100% Aged Scotch, and 100% Aged Brandy. There will also be new The Abyss swag for sale.
Here's a look at the Brunch Menu that will be served from 9:00am to 3:00pm. Then the regular menu from Deschutes will be offered after 3:00pm.
Morning Beer Snacks
The Abyss Cinnamon Roll – orange-cinnamon brioche with abyss-cream cheese frosting
Loaded Fries – house cut fries with white cheddar sauce and abyss chorizo
Breakfast
Roanoke Benedict* – griddled buttermilk roll, Virginia ham, The Abyss chorizo, hollandaise & eggs
Crab Benedict* – griddled buttermilk roll, Dungeness crab, avocado, chile hollandaise & eggs
Biscuits and Gravy – homemade biscuits, FENNEL sausage & onion gravy
Steak & Eggs* – sliced bavette over cheddar grits with eggs & toast
Breakfast Mushroom Flatbread*  – The Abyss cream sauce, mozzarella, chanterelle, oyster and shiitakes, farm egg
Breakfast Meat Flatbread* – The Abyss cream sauce, mozzarella, fennel sausage, chipotle bacon, farm egg
More Like Lunch
The Hangover Burger* – double decker with smoked provolone, spinach, chipotle bacon & an egg
Whiskey Bacon Buffalo Burger* – bison patty, cheddar, maple whiskey bacon, fried onions on cheddar challah
Turkey B.L.A.T– shaved turkey, chipotle bacon, lettuce, avocado and sun dried tomato aioli on toasted spent grain sourdough
Spicy Fried Chicken & Waffle – with smoked provolone, kale pecan salad and maple gastrique
Bacon & Blue Cheese Salad – candied walnuts, arugula, roasted winter squash with pear vinaigrette
Chef's Salad – shaved veggies, cheddar, Virginia ham, chicken, avocado & an egg The Abyss balsamic dressing
Deschutes Brewery Portland Public House
210 NW 11th Ave.
Portland, OR