McMenamins Kalama Harbor Lodge Opens Today
|
Paying tribute to the historic architecture of the Pioneer Inn located in Lahaina, Maui, Hawaii, McMenamins opens its Kalama Harbor Lodge today, Friday, April 20th.
Kalama Harbor Lodge is located about 45 minutes north or Portland along Interstate 5 and the Columbia River. The lodge itself overlooks the mighty Columbia and sits just south of the Port of Kalama. And unlike many of its other properties, Kalama Harbor Lodge was built from the ground up.
The Kalama Harbor Lodge Opening Weekend will take place from April 20-22. Each day will be filled with live music, fun activities and more. It will also be the first time to get your new five new stamps for all the McMenamins Passport owners. These new stamps can be gathered at The Cloud Bar, Harbor Lounge, Ahles Point Cabin, The Pub, and the Hotel stamp – the last one of which will have a clue at the front desk.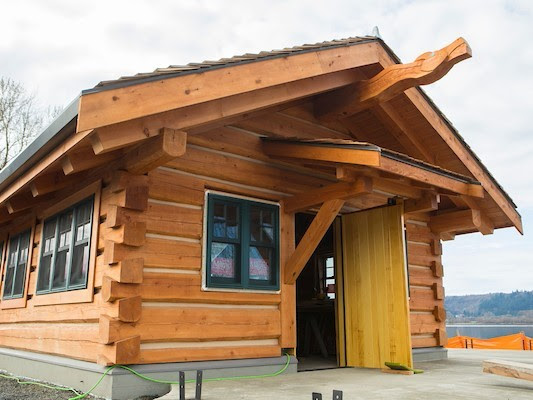 The lodge's new Old 97 event space will feature live music on Friday from 7:00-10:00pm from Biddy on the Bend and on Saturday from 7:00-10:00pm from Cedar Teeth.
Work in progress videos from December 2017, February 2018 and March 2018:
When it comes the brewing, Kalama Harbor Lodge has its very own modern seven-barrel system built by Pioneer Tank & Vessel that consists of conical bottom fermenters, bright stainless tanks with copper accents and an onion-domed brew kettle.
The brewery led by Zach Cate will produce McMenamins signature handcrafted ales, including Hammerhead, Ruby and Terminator Stout, as well as seasonal ales and limited-edition, small-batch brews. The first beer brewed by Cate is Pau Hana Gold and will be a standard and on tap on an ongoing basis.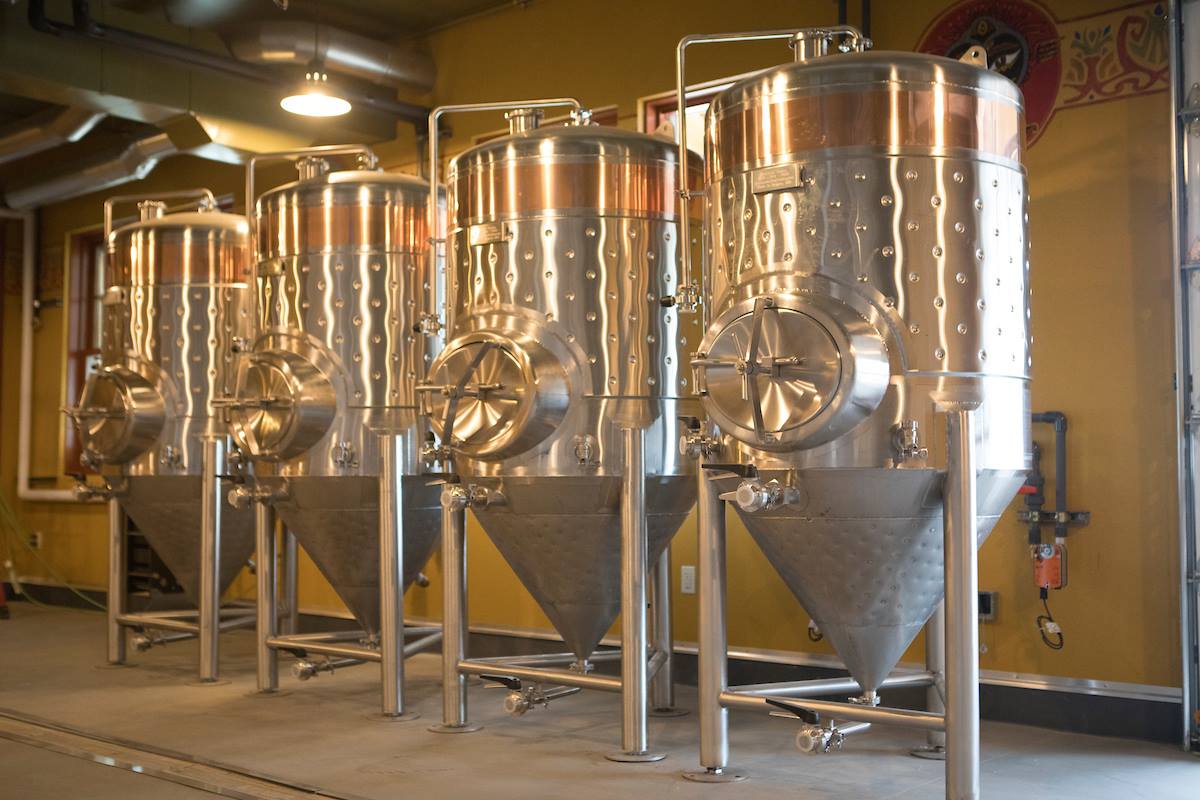 Pau Hana Gold Description:
Pau Hana, meaning "work is finished" in Hawaiian, is the very first brew to come out of the Kalama Harbor Lodge Brewery now that construction is officially over! This light, balanced Gold is crisp, easy-drinking and perfect for whatever you have planned when the day is done. Or is your adventure just beginning? Whatever your plan, this beer is sure to keep you balanced on the path you travel.
Malts: Northwest Pale, Vienna, Rolled Oats
Hops: Nugget, US Golding, Tettnanger
OG: 1.045
TG: 1.006
ABV: 5.03
IBU: 5
SRM: 2
Grand Opening Weekend Schedule:
Friday, April 20th
Open 7:00am for breakfast
Port of Kalama Ribbon cutting tentatively 10am
Live Music by Biddy on the Bench 7pm-10pm
Saturday, April 21st
Open 7:00am for breakfast
Live Music by Cedar Teeth 7pm-10pm
Sunday, April 22nd
Open 7:00am for breakfast
To make hotel reservations, go to mcmenamins.com or call (360) 673-6970. The hotel offers 40 guestrooms with private bathrooms, containing king sized beds, TVs and outdoor lanais – most with a view of the river. Rates range from $115 – $225 per night.
McMenamins Kalama Harbor Lodge
215 Hendrickson Drive
Kalama, WA 98625