2020 Craft Malt Week – September 27 – October 3
|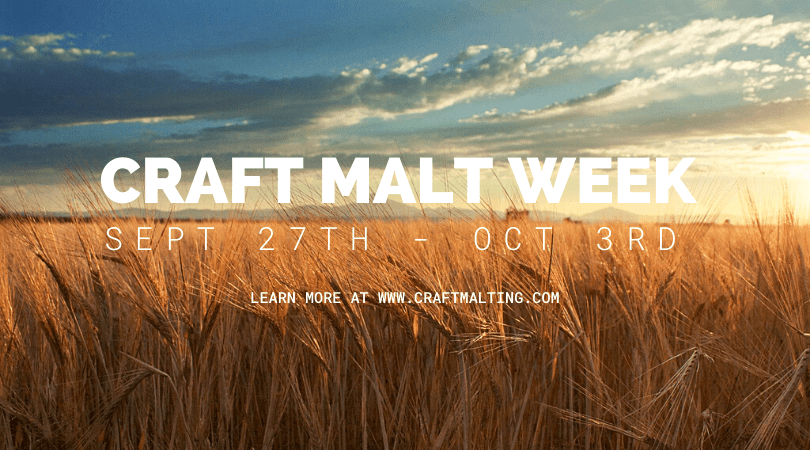 The inaugural Craft Malt Week will take place later this month to spotlight the import role malt plays in brewing and distilling. Hosted by the Craft Maltsters Guild, this year's week of events will take place from September 27 – October 3. During this week Craft Malt Day will take place the same day as the Harvest Moon. This year Craft Malt Day falls on Thursday, October 1st.
Craft Malt Week is taking place to raise awareness and share knowledge about craft malt through social media and local and regional events organized by CMG Member Malthouses and Craft Malt Certified breweries and distilleries across North America.
Skagit Valley Malting from Washington State will be producing a new video for Craft Malt Week. This video will be produced to show all of the love that brewers, distillers, and bakers have for craft malt. Skagit Valley Malting will asking for you to grab a beer and record a video answering the following questions:
Why do you use Craft Malt?
What about Craft Malt excites you?
What is your "desert island" craft malt?
Send your short video to social@skagitvalleymalting.com or upload them to this dropbox folder.

Participate by tagging @CraftMalting and #craftmaltweek in your social media posts, host a virtual tasting, and more. Want to get involved? Visit the Craft Malt Week resource page.