A Q&A With Falconer Foundation American Brewers Guild Scholarship Winner Daniel Russo
|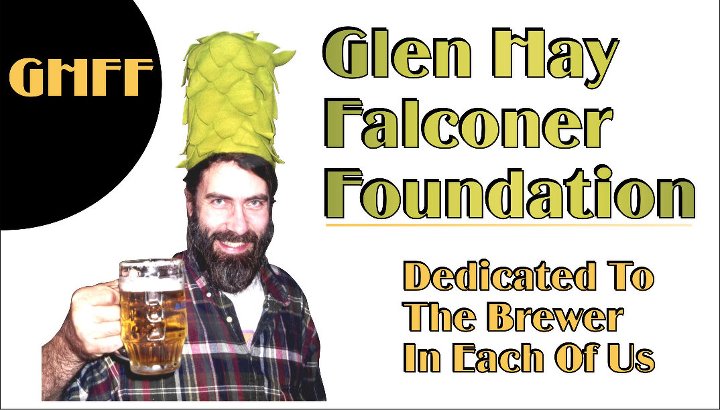 The recipient of the 2014 Glen Hay Falconer Foundation scholarship to the American Brewers Guild has been announced and this year's recipient is Daniel Russo from Oakshire Brewing of Eugene, OR. Dan will be attending the American Brewers Guild's Intensive Brewing Science & Engineering course that runs from January through June 2014. The Intensive Brewing Science & Engineering course is a 22-week distance education program with a final week of residential instruction. The course is designed for brewers and homebrewers who lack formal training in brewing science and covers all the fundamentals of beer production and quality assurance.
In making its final decision, the Selection Committee members were impressed by Dan's passion, dedication, and work ethic. They cited his roots as an innovative homebrewer, tireless contributions to the broader brewing community and genuine interest in living the ideals of the Falconer Foundation. In the words of a committee member: "Dan possesses a great combination of brewing talent, diligence, and understanding of the many disciplines of running and promoting brewery operations.  With the ABG education and his front-of-the-house experience, Dan will be an enormous asset to the success of the overall brewery." The mission of the Foundation resonated in Dan, as another committee member highlighted: "What struck me about Dan was that he took the time and energy to learn about Glen and the Foundation."
The brewing scholarship is a full-tuition grant along with travel stipend that is offered in collaboration with the American Brewers Guild. The American Brewers Guild is a premier school for the craft brewing industry dedicated to providing a comprehensive learning experience that focuses on the technical, scientific, and operational matters and issues that brewers face in a craft brewing environment.
The Selection Committee, consisting of Ben Dobler, Innovation Brewer at Widmer Brothers Brewing/Craft Brewing Alliance, Christian Ettinger, Brewmaster-Owner of Hopworks Urban Brewing, Scott Frietas, Brewmaster & Co-Founder of Latitude 42 Brewing, Alan Moen, Editor of Northwest Brewing News, Shaun O'Sullivan, Brewmaster and Co-Founder of 21st Amendment Brewery, and Steve Parkes, Owner and Lead Instructor of American Brewers Guild, were given the difficult decision of selecting a single recipient from a deep and talented group of deserving candidates.
The Foundation extends congratulations to Dan and a sincere appreciation to all the applicants for their interest and enthusiasm for the Falconer Foundation American Brewers Guild scholarship. The Foundation thanks the Selection Committee for its hard work and energy and extends its gratitude to the American Brewers Guild for its long-standing support for the Foundation's brewing scholarship program.
The Falconer Foundation has granted 25 scholarships over the past decade and is dedicated to promoting knowledge and expertise in the craft brewing industry in memory and honor of Glen Hay Falconer.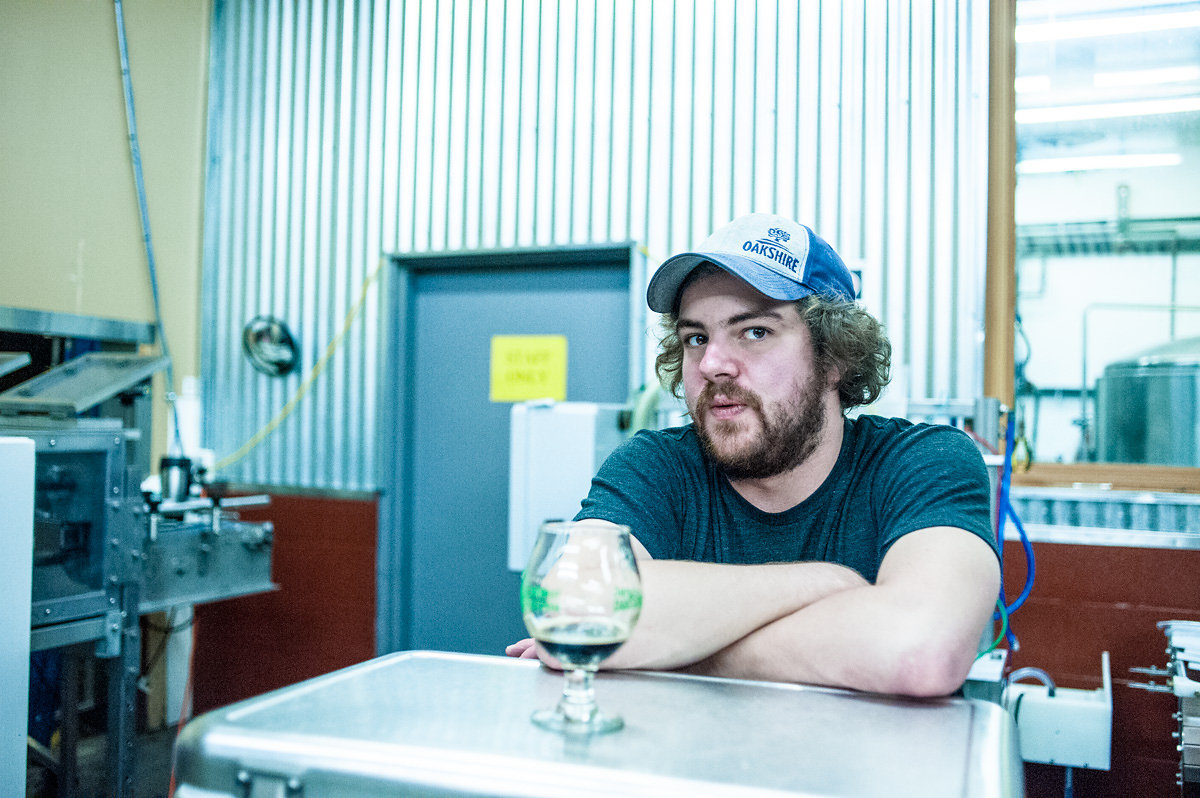 Brewpublic had the opportunity to ask a few questions to Dan Russo and he graciously took the time to answer them for us. Next time you're at the Oakshire Public House make sure to say hello to Dan!
Q: What inspired you to apply for the Glen Hay Falconer Foundation scholarship?
A: I was inspired to apply for the Glen Hay Falconer Scholarship after moving to Eugene and seeing what a huge part of the brewing culture Glen was when he was alive and still is to this day. After getting to know so many people who were close to Glen, learning his story, and seeing the path that he took, I saw similar connections to the path that I have taken to achieve my goal of obtaining a brewing education. I think it really came together for me after attending the Sasquatch Brewfest. After having the chance to be a part of a whole community that comes together in a yearly celebration of life and to congratulate the lucky few who got to wear the hop hat in honor of Glen, did I want to pursue the opportunity to be a part of something as special as the Glen Hay Falconer Scholarship.
I saw the announcement about the scholarship being open in August or September and saw it as the perfect opportunity to give it a try. I didn't know that something this awesome. I'm really honored.
Q: Did anyone from Oakshire assist you in your entry into the competition? If so how do you feel this assisted you in winning the scholarship?
A: Oakshire in a whole assisted me. I had to opportunity to work under our brewer Christina Canto while she was the Head Brewer of Rogue's Tracktown Ales. She taught me how to brew at a professional level for the first time. After coming to Oakshire I have had to opportunity to learn so much about brewing from our incredible production team. To have an opportunity to sit down on a daily basis with Matt an Wyk, Tyler West, Brandon Jacobs, and Christina and talk beer, and listen to them work and have no reservations about me asking questions and answering them. They also were hugely instrumental and pushing me, perhaps unknowingly, towards applying for this scholarship.
The rest of the Oakshire team has been hugely supportive of me and has let me pursue my passion and dreams. In the opening of the Public House our management staff trusted my knowledge of the industry. Everyone here has known my passion for beer since I started last February and helped to push me and my learning every day. We have a culture that pushing learning and development and all of them are excited my opportunity.   I am incredibly lucky to work for such and amazing company
Q: What do you feel set you apart from the other candidates?
A: I really don't know what set me a part from the other candidates. The list of the people that have received the Falconer Scholarships in the past and what they have gone on to do is insane. I am just honored and grateful that the committee has given me the opportunity to pursue my dream of brewing.
Q: What do you hope to achieve from this 22 week course?
A: The class is a distance education course. I will continue to run the Public House during the course. 21 weeks are online with the 22nd in person in Middlebury Vermont, which i am very excited about. I am really hoping to take my education and knowledge to the next level. I spend a lot of time reading and studying on my own. I am hope that this course will expand my knowledge of every aspect of the brewing process, and continue to fuel my drive to learn. Really the reason for applying for this scholarship is the pursuit of a brewing education, which Glen advocated and the Foundation pushes for. I want to make myself a better brewer
Q: Will you return to Oakshire but to the brewhouse once you finish your 22 week course?
A: I'm going to stay with Oakshire throughout the course and hopefully well beyond. As far as getting in the brewhouse, you can refer to Matt on that question.
Congratulations on winning the 2014 Glen Hay Falconer Foundation scholarship to the American Brewers Guild! We all look forward to sampling your efforts in the future.