Belmont Station Presents Master Cicerone Rich Higgins Beer School
|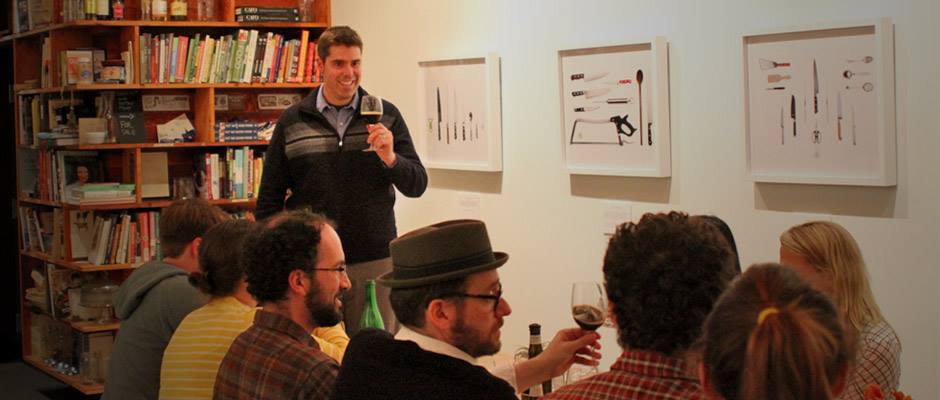 Master Cicerone Rich Higgins will be visiting Belmont Station on Saturday, January 26th as he brings forth his deep knowledge of beer for a day of Beer School. Higgins will teach two coursed during the afternoon, Session 1: Beer Off-Flavors Tasting Seminar and Session 2: Deductive Beer Tasting Method.
One of only 18 Master Cicerones in the world, Higgins is a brewmaster, beer travel operator, educator, trainer, public speaker, and a consultant to breweries and restaurants. Based in San Francisco, he runs Beer Immersion educational beer tourism trips to Belgium and Germany and curates Beer of the Month Clubs among other beer related ventures.
Beer School at Belmont Station offers a double-header day of teaching students to use sensory science to uncover brewing technique, assess beer quality and blind-taste beer. Here's a preview of the two courses that will be offered.
Session 1: Beer Off-Flavors Tasting Seminar (1:00 – 3:00 PM):
How beer is brewed, aged, and handled can sometimes create flaws called off-flavors. This session is a double tasting of beers spiked with 12 common off-flavors, and concludes with a blind taste test. From sour lactic acid to eggy sulfides, learn what these faults taste like, how to prevent them from occurring, and in which beer styles they can be acceptable.
Session 2: Deductive Beer Tasting Method (3:30 – 6:00 PM)
Higgins, who is a Certified Sommelier in addition to being a Master Cicerone®, has developed a Deductive Beer Tasting Method and teaches this class to help both novice and advanced tasters hone their palates.
"Sommeliers have an incredibly useful deductive method for tasting wine," said Higgins in a statement. "Beer is more complex than wine, and Cicerones, brewers, and beer fans deserve a proper method for consistent tasting, description, and comprehension of all that a beer has to say."
After the afternoon of classes that ends at 6:00pm, Higgins will offer his favorite version of "open office hours" as he'll be mingling at the bar at Belmont Station.
A very limited number of seats is available for this one-time, one-afternoon series. Beer School discounted tickets are available for $115 for both sessions, and are also available per-session from $60-$75. Event information and tickets are available at: http://richhiggins.com/events-classes/beer-school-belmont-station
Belmont Station
4500 SE Stark St.
Portland, OR 97215