Lompoc Brewing Collaborates with Timbers Army on Pride of Cascadia Homebrew Competition with Ross Quenzer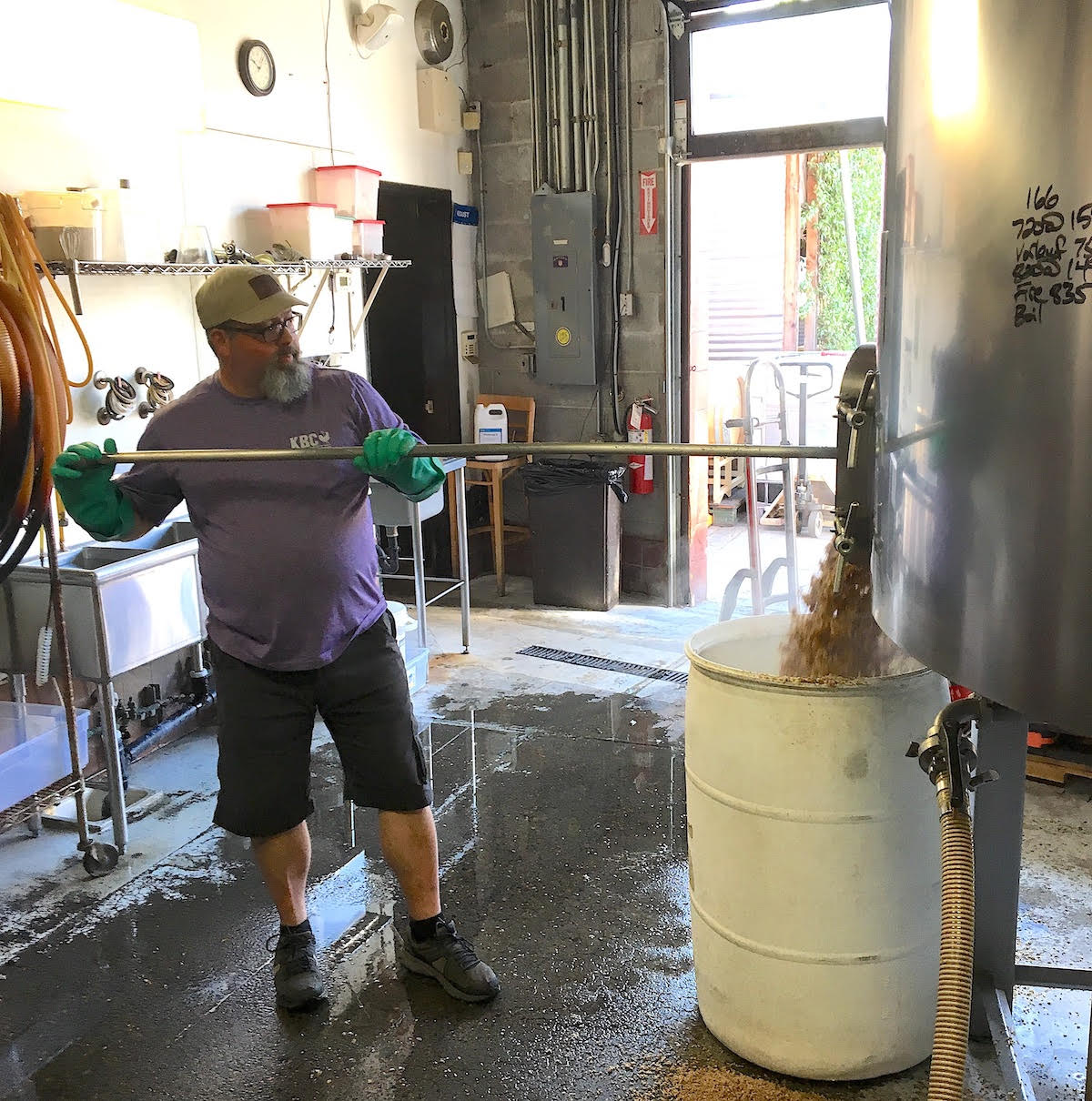 PORTLAND, Ore. (Sept. 16, 2019) –– Lompoc Brewing recently brewed the "Pride of Cascadia" winning entry in this year's Timbers Army Duane Graf Memorial Homebrew Competition. Citra Down Pale Ale will be released on Sunday, Sept 29, at 4pm at Lompoc Sidebar, located at 3901 N Williams Ave.
Timbers Army member Ross Quenzer entered the winning recipe and brewed a full batch of the beer alongside Lompoc head brewer Bryan Keilty. Citra Down Pale Ale is pale orange in color with big notes of citrus and pine coming from the Cascade and Citra hops. It comes in at a sessionable 5% ABV.
The release party coincides with the final Timbers away match of the year––against Sporting Kansas City––which will be shown at 4:30pm.
The history of the Timbers Army Duane Graf Memorial Homebrew Competition dates back to 2010, when the Oregon Department of Justice declared homebrew competitions illegal. A few bold brewers of the Timbers Army brought their homebrew to a tailgate and held a People's Choice competition. In 2011, the Portland Timbers joined the MLS and the Oregon Legislature re-legalized homebrew competitions; the Timbers Army Homebrew Competition became official. In 2013, longtime Timbers Army member Duane Graf was tragically killed in an auto accident; as Graf was a homebrewer, the Timbers Army chose to rename the competition in his memory.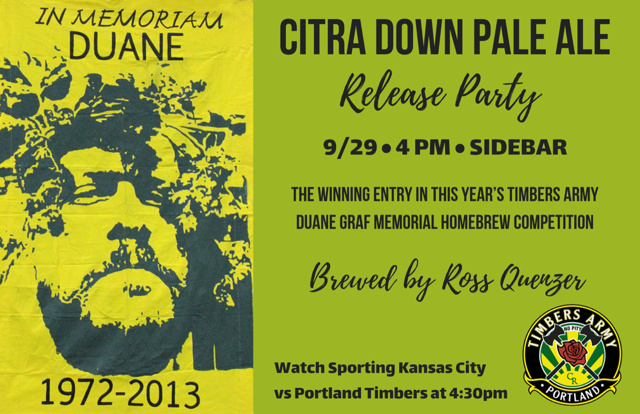 This year marked the 10th annual competition, and the 5th under the Duane Graf moniker. Lompoc Brewing has produced a full batch of the winning recipe every year since the competition began.
About The Author
Brewpublic Staff