New Belgium Torched Earth Ale Demonstrates Climate Change
|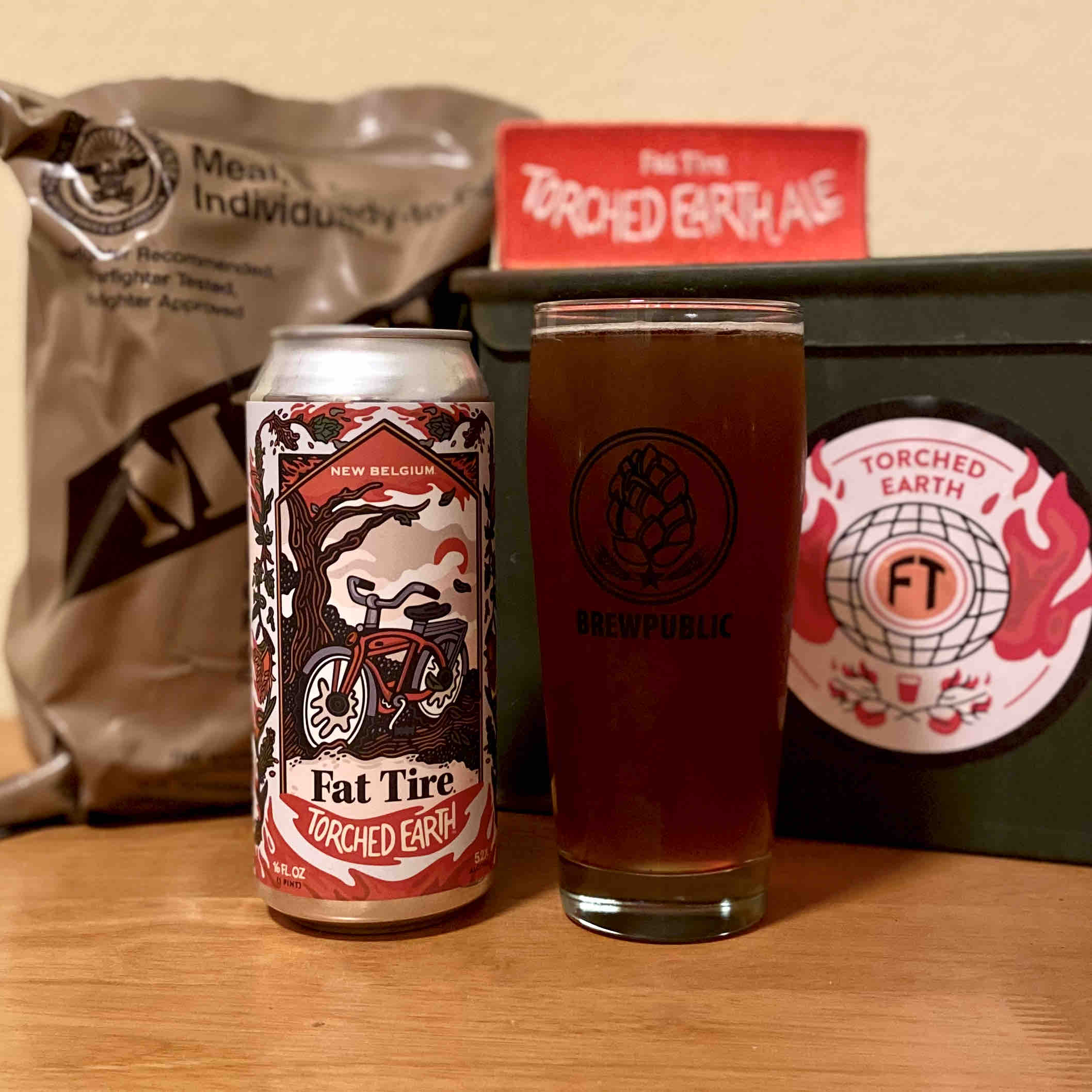 With Earth Day 2021 taking place later this week, New Belgium Brewing brews up a beer that demonstrates how climate change will possibly affect the way in which a beer is brewed and tastes. On Earth Day, New Belgium Brewing will release Torched Earth Ale, a beer made only with ingredients that would be available to brewers in a climate-ravaged future.
The new and very limited Torched Earth Ale is a take on New Belgium's flagship beer, Fat Tire Amber Ale. This beer that was an early pioneer in the craft beer movement has gone on to become America's first certified carbon neutral beer with an even loftier goal of obtaining a net-zero emissions across the entire company by 2030.
Using only ingredients that will likely be available to brewers in a climate-ravaged future, Torched Earth Ale is brewed with smoke-tainted water, weeds like dandelions, and drought-resistant grains. Just like Fat Tire, Torched Earth Ale sits at 5.2% ABV.
From sampling a can of Torched Earth Ale, it is an interesting take on what a craft beer may taste like in the future. Brewed using smoked malt and drought resistance grains such as buckwheat and millet for its malt bill alongside dandelions for bitterness and hop extract, it leads to a beer that's not all that desirable. Reminds us of a homebrew using malt extracts with very scant hop profile. We do believe New Belgium has succeeded in its take on how climate may affect our crops grown to brew beer.
Here are full details from the press release on Torched Earth Ale from New Belgium Brewing…
(Fort Collins, Colorado-April 19th, 2021) – This Earth Day, Fat Tire is releasing "Torched Earth Ale," a beer made with smoke-tainted water, dandelions, and drought-resistant grains – some of the less-than-ideal ingredients that would be available and affordable to brewers in a climate-ravaged future without aggressive action now to confront the climate crisis. The resulting dark starchy liquid with smokey aromatics is not likely to win any awards, but does highlight the stakes of climate change for beer lovers everywhere.
In addition, Fat Tire is launching a sustained campaign asking beer drinkers to make a "Last Call for Climate" by demanding their favorite brands adopt 2030 climate plans. As of this year, 70 percent of Fortune 500 companies lack a meaningful climate action plan (one that will help companies achieve or be well on the way to achieving net-zero emissions by 2030, the year scientists say that catastrophic climate change could be irreversible without bold action). To make it easy, Fat Tire has created a seamless online tool allowing users to see which Fortune 500 companies have plans already – and which do not – and reach out directly to those that don't.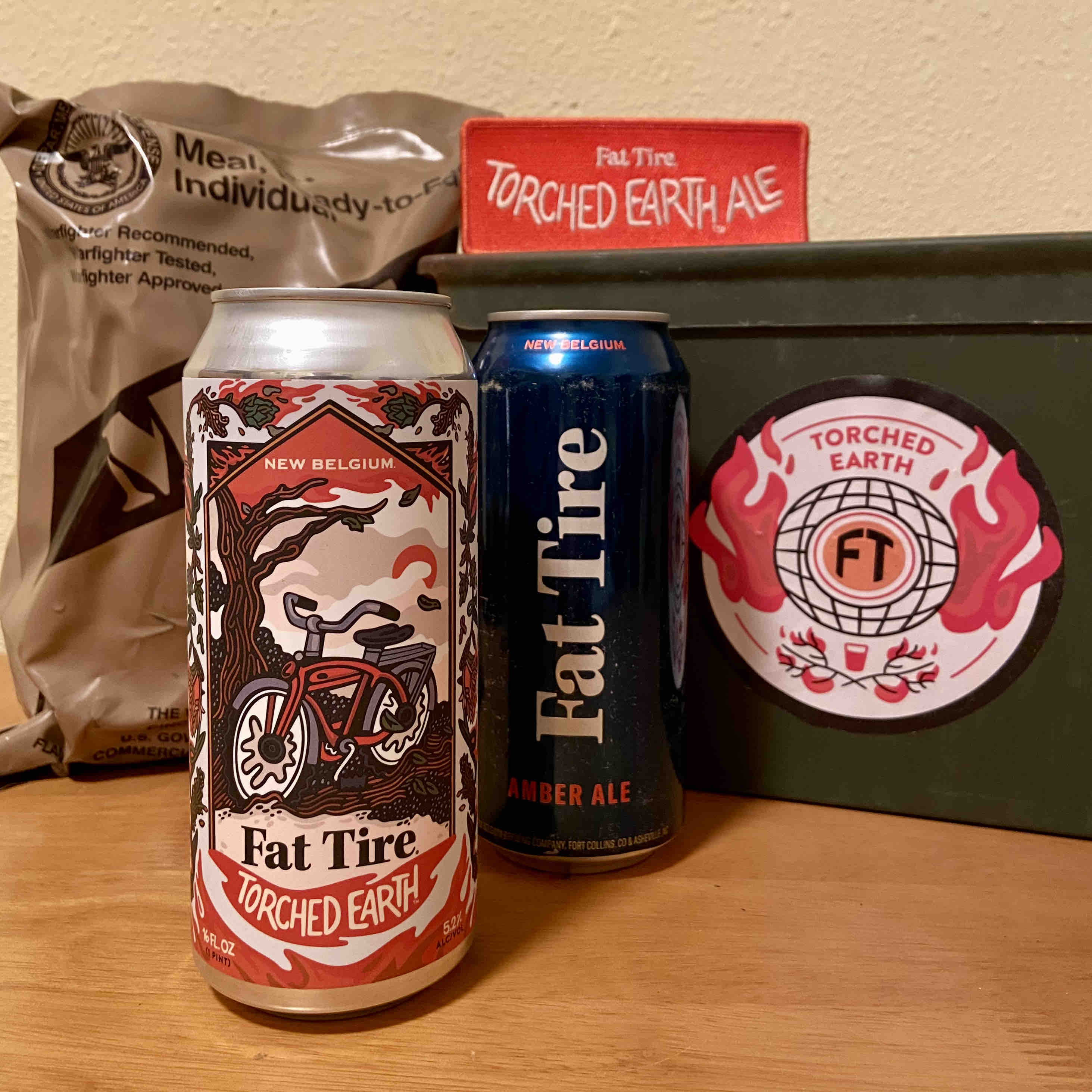 Last year, Fat Tire – the flagship beer from New Belgium Brewing – became America's first certified carbon neutral beer. New Belgium also announced plans to achieve net-zero emissions across the entire company by 2030.
"If you don't have a climate plan, you don't have a business plan," said New Belgium CEO Steve Fechheimer. "Aggressive action to help solve the climate crisis is not only an urgent environmental and social imperative – it's also a no-brainer for companies seeking to create long-term shareholder value, compete with rivals like China, and create good-paying jobs here at home. As a medium-sized company, New Belgium can only have a medium-sized impact. We need more of the big guys to step up, too."
Like every part of our economy, the brewing industry is in the crosshairs of climate change. As the crisis grows unabated, traditional ingredients like barley would be far more expensive as growing regions shrink due to increased temperatures. Extreme weather events and constant drought would cause the loss of entire crop years, making perishable ingredients like hops and malt rare, at best (bad news if you like IPA). And all kinds of ingredients would become perpetually tainted by smoke from wildfires, which have rapidly grown hotter and more dangerous in recent years.
To make the limited-edition Torched Earth, brewers at New Belgium started with smokey malt to mimic the impact wildfires will have on water supply, then added drought resistant grains like millet and buckwheat, which are most tolerant to shifting agricultural zones. For bitterness, they added dandelions – which grow anywhere – and shelf- stable hop extract, a far cry from fresh hops, with far less aroma.
Fat Tire commissioned Torched Earth's apocalyptic label artwork from Kelly Malka, a Los Angeles-based artist and first-generation Moroccan immigrant who has experienced firsthand the devastating direct impacts of climate change, including worsening wildfires and air pollution, in her own community. For inspiration, Malka drew on neo-futuristic worlds in popular films and television to depict the iconic Fat Tire bicycle in an uninhabitable world swirling with flames.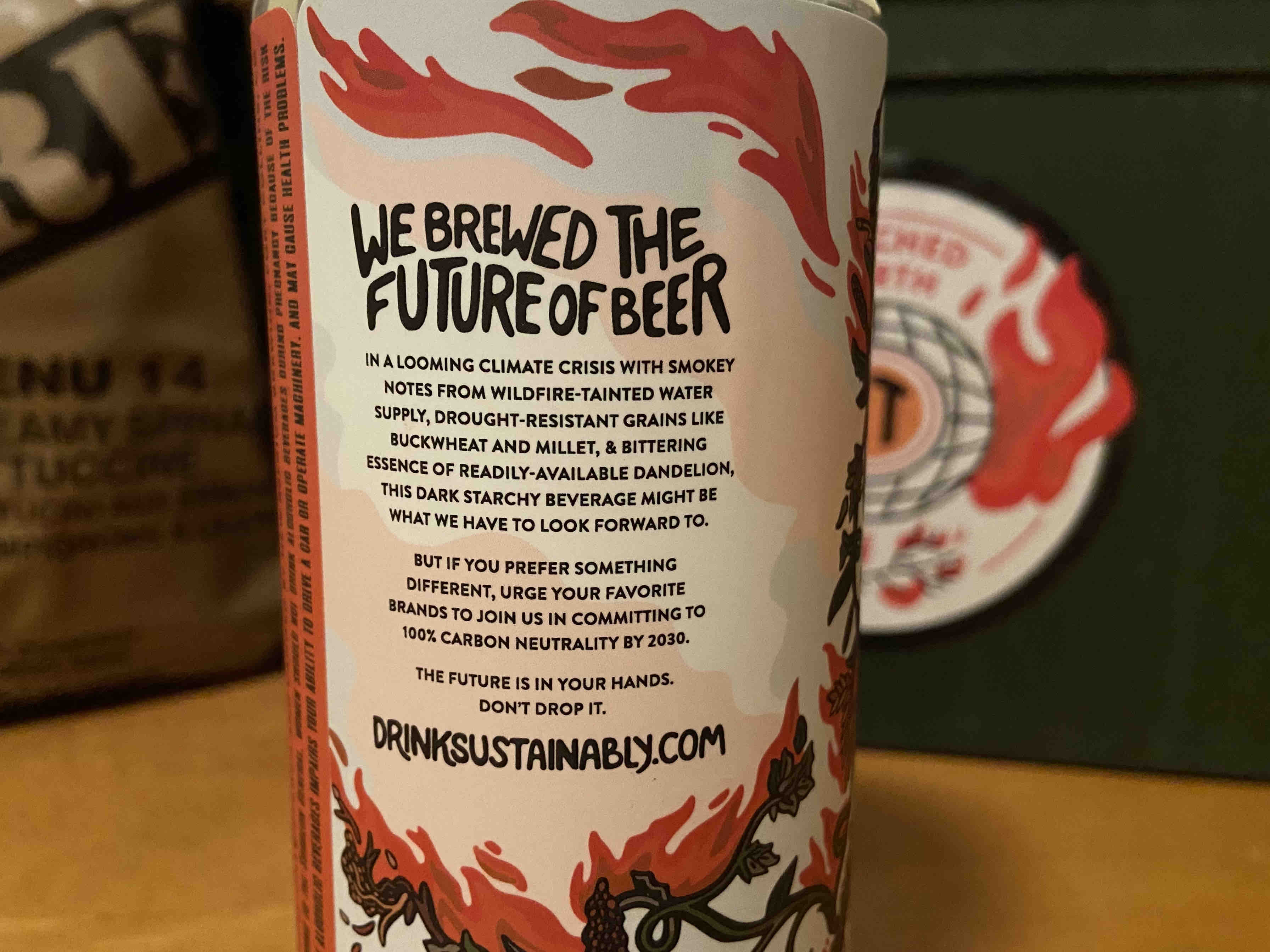 Fat Tire's Earth Day edition "Torched Earth Ale" will be available through New Belgium liquid centers in Fort Collins, Colo., and Asheville, N.C., as well as in limited quantities online at newbelgium.com. Online orders will include two four-packs of 16-ounce cans for $39.99.
To help fellow beer companies on the journey to net-zero emissions, New Belgium also will be releasing a detailed blueprint as a model for the beer industry – a detailed resource that will help any brewer measure their carbon footprint and take steps to become carbon neutral. A wide variety of studies and analyses clearly show that investment in climate solutions is a vital part of future business success.
Visit DrinkSustainably.com to learn more and check out the "Last Call for Climate" online tool.