Yakima Chief Hops Partners with Cryer Malt In Australia and New Zealand
|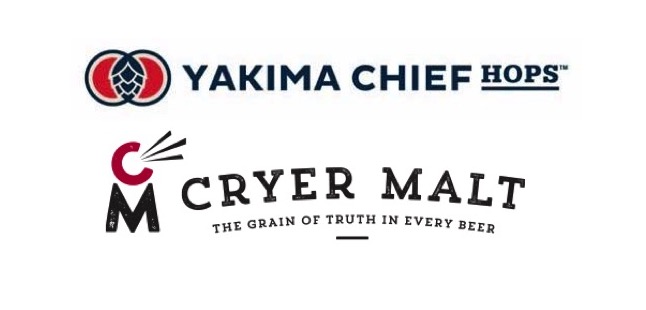 Yakima Chief Hops will begin to rebuild its business back in Australia and New Zealand as is it partners with Cryer Malt as it distributes its hops in this market.
This new partnership is the result of the resolution from a legal dispute between Bintani Australia and Yakima Chief Hops. Bintani is a supply house of brewer ingredients based in Australia. This past fall Bintani was partially sold to Rahr Corporation that owns Brewers Supply Group in the United States that is a competitor of YCH. According to BrewsNews, an Australian beer website, upon this transaction YCH terminated its contract to supply hops to the Australian company based on what YCH claimed to be breaching its distributor agreement that had been in place.
Now with this lawsuit settled, YCH will changing the way it does business in Australia and New Zealand. YCH will now partner with a maltster, Cryer Malt to distribute its hops to Cryer Malts strategic warehouse locations to serve this market in the Southern Hemisphere. YCH will also work directly with the Cryer Malt's sales team, providing Australian brewers with an additional sales support network.
Here are additional details from the Yakima Chief Hops press release…
In addition, Yakima Chief Hops plans to recruit and employ an Australian-based Hops Manager, who will report directly to YCH'S Vice President of Sales for North and South America, Ryan Hopkins, along with YCH's grower-owners. This new team member will be responsible for ensuring that a constant and expansive supply of quality hops is accessible to all brewers throughout Australia.
By establishing a strong partnership with Cryer Malt and expanding their sales team, Yakima Chief Hops aims to connect family hop farms to every brewer in Australia and provide them with access to quality American hops from the Pacific Northwest. With this, YCH extends the invitation to all brewers located in Australia to source their hops directly from their grower-owned company.
"With our mission rooted in connecting family hop farms with the world's finest brewers, we encourage all brewers to source their hops directly from the fields and families that grow their hops," says Hopkins. "YCH and our eleven grower-owners encourage brewers looking to purchase American hops to source them directly from a grower-owned business like Yakima Chief Hops. Together, we have the great opportunity to continue enhancing a meaningful supply chain from field to pint."
In addition, YCH plans to announce a series of events which are scheduled to occur in the next year throughout Australia. These events will be focused on providing opportunities for brewers to connect directly with hop growers and strengthening relationships with the brewers and their families that make up the Australian beer culture. For more information, please contact australia@yakimachief.com.