Central Washington University Craft Brewing Classes Will Be Available to All Students in Fall 2021
|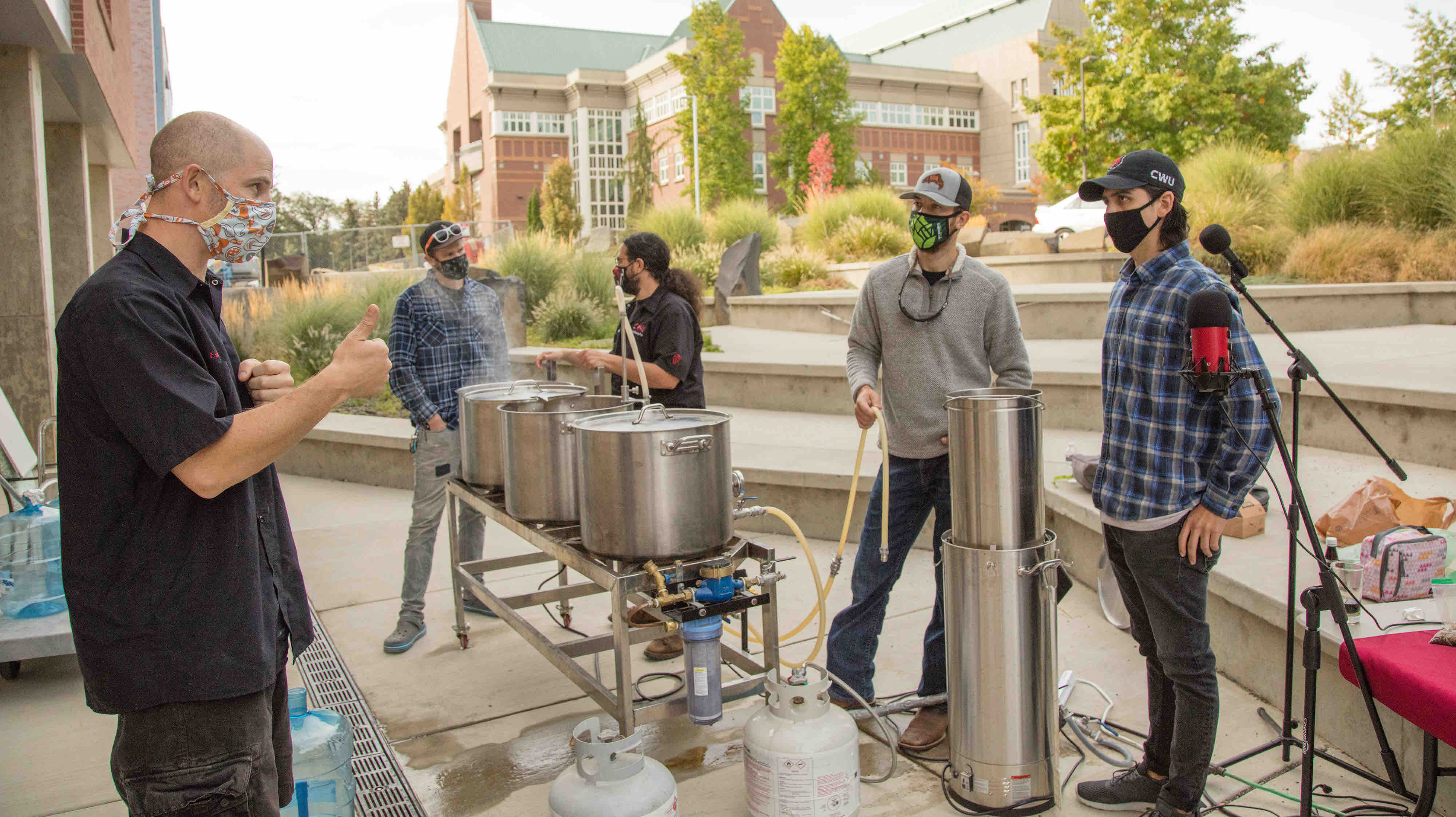 ELLENSBURG, Wash. — The Craft Brewing (CRBW) program at Central Washington University has always been a big draw for science majors. But unless students were enrolled in the College of the Sciences (COTS), they weren't able to learn about the inner workings of the profession.
That's all about to change this fall.
In an effort to appeal to more students across campus, CRBW — the only four-year craft brewing degree program on the West Coast — no longer requires that students who enroll in the courses be from COTS. They also dropped the physics requirements from the Bachelor of Science degree and added some new general-interest courses, such as Beer Styles of the World.
The faculty is hoping these recent adjustments will create more interest among non-science majors in the fall, both for the CRBW major and minor.
"Our main goal is to help biologists, chemists, and nutritionists find jobs in the industry," said CRBW instructor Eric Foss. "But we also want to work with business majors and marketing people. We think the classes are a good fit for hospitality and tourism majors, too, because they can combine their brewing knowledge with their business backgrounds."
Foss explained that many recent program graduates have gone on to careers in both brewing and hops research. Meanwhile, biologists and Wine Studies majors who also earn a CRBW minor have landed in quality-control positions at wineries and breweries around the Northwest.
"The minor just helps students understand the process better," he said. "They get a lot of chemistry and hands-on experience so they can become more fluent in the world of brewing. The more hands-on learning they receive, the more they can talk about their experiences as professionals."
CRBW Director Eric Graham believes that the focus on experiential learning is what has set the CWU program apart since it was introduced as a two-year certificate in 2009 (it became a four-year program in 2016).
"That's what our program is all about — the hands-on component of brewing," he said. "You can get a brewing certificate online, but you're not getting the full picture. We believe students need to be in the lab, doing fermentation experiments and learning about microbiology and biochemistry. We also show them first-hand all the systems the breweries are using every day."
As a result, most CRBW graduates hit the ground running. The program's industry connections have provided alumni with jobs all over the region as brew masters, hops research scientists, and quality control technicians.
Graham said the program boasts a "better than 100%" job placement rate because, even with all of the recent graduates CRBW has delivered to the industry, the breweries in Central Washington are still looking to fill positions.
"We don't have enough graduates to supply them right now," Graham said. "But it's not just brewers; there's also a huge demand for lab technicians, media representatives, researchers, and more. This degree really opens up a wide range of career opportunities."
If you are interested in learning more about CRBW's course offerings for Fall 2021, visit cwu.edu/craft-brewing. For more information, email craftbrewing@cwu.edu.