Coalition Brewing Presents Two Flowers 420 CBD Beer Fest
|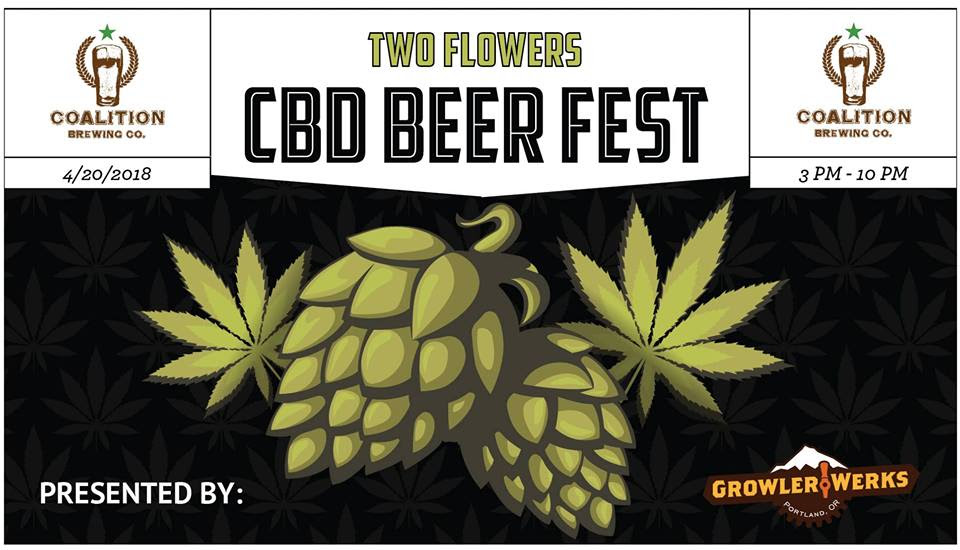 Celebrate CBD Beers when Coalition Brewing hosts its Two Flowers 420 CBD Beer Fest in partnership with Growlerwerks on Friday, April 20, 2018.
From 3:00-10:00pm, Coalition Brewing will feature its new beer project, Ensemble in collaboration with True Terpenes alongside several other CBD beers on tap. Ensemble will feature a taste profile that showcases OG Kush terpenes in a Northwest Pale Ale.
At 6:00pm there will be a panel discussion featuring the following four panelists.
Anna Symonds – CBD Certified / East Fork Cultivars (CBD Education)
Courtney Moran – Earth Law (Hemp Lobbyist)
Leah Mauer – The Weed Blog (Community and Advocacy)
Jason Calderon – West Daily (Working with Hemp in Clothing)
Other activities during Two Flowers 420 CBD Beer Fest will include a special toast at 4:20pm and a Terpene Sensory Station hosted by True Terpenes. There will also be live music, games, The Jamaican House Food Cart, plus giveaways including an opportunity to win the uKeg from Growlerwerks!
Coalition Brewing
2705 SE Ankeny
Portland, OR 97214