16th Annual Filmed By Bike Festival Returns To Hollywood Theatre From May 4-6, 2018
|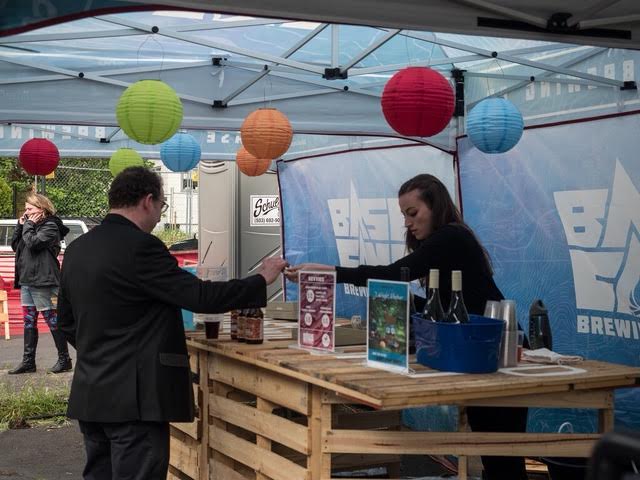 Film festival features the world's best short bike films, Base Camp Brewing opening night street party, Filmmaker Q&A's and more
PORTLAND, Oregon (April 23, 2018) – One of Portland's unique arts and culture events returns to the historic Hollywood Theatre for three days of the world's best bike movies at the 16th annual Filmed by Bike Film Festival. The annual film festival runs May 4-6, 2018 with unique programming from adventure films to From the Vault, a look back at Filmed by Bike films from the early days. The jury-selected film festival kicks off on opening night with the Base Camp Brewing Street Party across from the Hollywood Theatre with two "opening night" film screenings. Each screening will showcase 10-15 films featuring love stories, glorious feats of adventure, animated shorts, documentaries and more.
"This year our film submissions included films that are longer and more thoughtful, "said Festival Director and Founder Ayleen Crotty. "As Filmed by Bike celebrates its 16th year, we continue to be in awe of the creativity, depth and talent from our filmmakers both in our region and around the world." This year's juror roster included Chris King, owner of Chris King Precision Components and Barry Braverman, cinematographer with credits including Wes Anderson's Moonrise Kingdomand The Darjeeling Limited.
2018 Highlights + Background
Filmed by Bike was founded in 2003 by Ayleen Crotty, a Portland resident and cycling activist.
3 days. 80 films. 65 filmmakers. 12 countries.
The festival features a variety of film genres such as documentaries, animation, dramas and comedies. Filmmakers represent countries including Nairobi, Brazil, Slovenia and New Zealand.
Awards ceremony will honor top filmmakers with the Golden Helmet Award, presented by Travel Oregon, and the Music Award, presented by Radio Room.
The main festival occurs each May in Portland, Oregon and then the Filmed by Bike On TourProgram sends film collections all over the world. 50 tour stops are planned for this year. For more details on hosting a festival in your town, please see the website.
Filmmakers in conversation at Laughing Planet,Saturday, May 5.  ($5 per ticket or included in Festival Pass)
Intermission Speed Raffle with over $6,000 in prizes presented by Fully.
View the 2018 Filmed by Bike Trailer here.
Filmed by Bike Festival Poster Exhibit at Breadwinner Cafe,April 1-30.
Base Camp Brewing Street Party- Friday, May 4, 2018
The Base Camp Brewing Street Party opens the festival on Friday, May 4 from 5:00 p.m. – 10:00 p.m. with a party in the street across from the historic Hollywood Theatre marquee. The free event is all ages and features live entertainment, the Base Camp beer garden, food vendors, a photo booth, live performance art, lawn games and a gigantic bike parking area.
Tickets + Information
Showtimes and complete schedule are available online at FilmedByBike.org
The Festival Pass offers exclusive screenings and events, unlimited access to all screenings, a Filmmaker Q&A, after parties and more. Individual tickets are $15 per screening and $65 for a festival pass.
Screenings and events are open to all ages unless otherwise noted.
Tickets are on sale nowat FilmedByBike.org or at the box office during the festival, space allowing.
Contact Info: FilmedByBike.org or 971-221-7228
Filmed by Bike benefits NW Documentary, a non-profit organization that helps people tell their stories through film.