2018 Corvallis Beer Week – September 9-15, 2018
|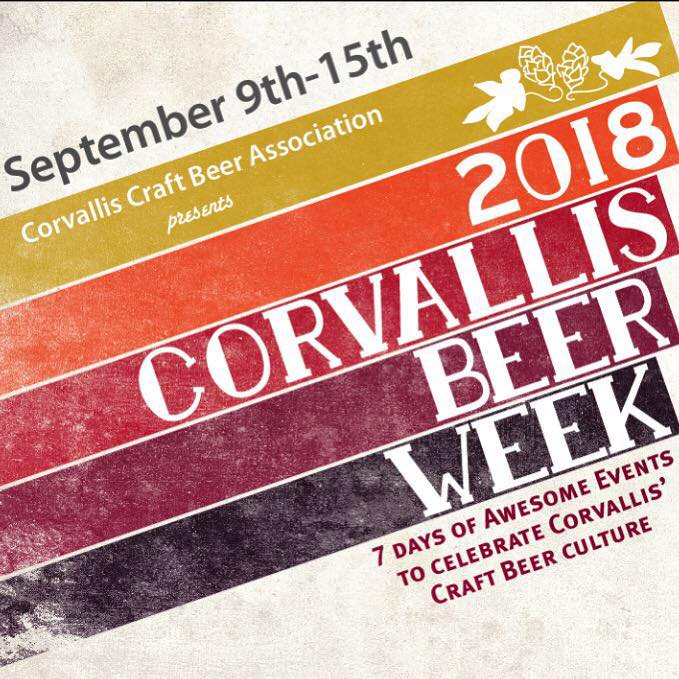 Founded in 2011 by Chris Althouse and Drew Salmi, Corvallis Beer Week returns this week from September 9-15, 2018 with craft beer events in Corvallis, Oregon.
Seven days of events kick off today with the Spigot Licker Bottle Release Party honoring Corvallis Brewing Supply's anniversary with a beer brewed by Flat Tail Brewing. Then the week culminates with the 11th Annual Septembeerfest hosted by the Heart of the Valley Home Brewers at Avery Park.
Our goal is to make Corvallis Beer Week 2018 an awesome seven days dedicated to the education and celebration of Craft Beer, Cider and Mead throughout beautiful Corvallis, Oregon. – Corvallis Beer Week
Here's a look at all of the craft beer events taking place during the 2018 Corvallis Beer Week…
Sunday, September 9th
Monday, September 10th
Tuesday, September 11th
Wednesday, September 12th
Thursday, September 13th
Friday, September 14th
Saturday, September 15th
**Entrance fee or advance ticket purchase required, visit the Corvallis Beer Week Calendar for additional information.